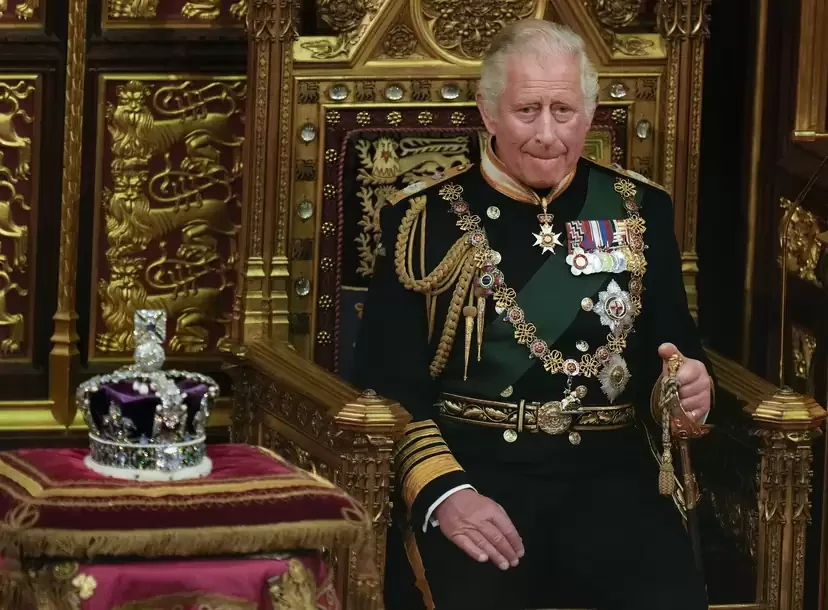 Britain's new king will be formally known as 'Charles III'. This, after suggestions that Queen Elizabeth II's heir might have taken a different regnal name.
Prime Minister of the United Kingdom, Liz Truss hailed Britain's new monarch King Charles III, and said Britons "must come together as a people to support him", shortly after the queen's death was announced.
Read Also: Meet Lola Omotayo: Wife, Mother, Her Lifestyle And Glowing Elegance @50
She said,
"Today the crown passes as it has done for more than 1,000 years to our new monarch, our new head of state, His Majesty King Charles III.

"We must come together as a people to support him, to help him bear the awesome responsibility that he now carries for us all."
Queen Elizabeth, Britain's longest-reigning monarch, and the nation's figurehead for seven decades passed away at her home in Scotland on Thursday afternoon, aged 96.
Her eldest son, Charles, 73, automatically becomes king of the United Kingdom and the head of state of 14 other realms including Australia, Canada, and New Zealand. His wife Camilla becomes Queen Consort.
The queen had been suffering from what Buckingham Palace has called "episodic mobility problems" since the end of last year, forcing her to withdraw from nearly all her public engagements.
Her last public engagement came only on Tuesday 7th September when she appointed Liz Truss prime minister – her 15th premier.
Queen Elizabeth II, who was also the world's oldest and longest-serving head of state, came to the throne following the death of her father King George VI on February 6, 1952, when she was just 25.
Britain's new king 'Charles' mourned his mother Queen Elizabeth II and said that she was a "cherished sovereign and a much-loved mother" who would be missed around the world.
Read Also: Nicolas Cage And Wife, Riko Shibata Welcome Their 1st Child Together