PROFILE SUMMARY
Name: Titilola Loretta Omotayo Okoye
Gender: Female
DOB: 2nd September 1972
Age: 50
Ethnicity: Yoruba
Nationality: Russian -Nigerian
Marital Status: Married (2013)
Husband: Peter Okoye
Children: Cameron (son) and Aliona (daughter)
Networth: $500,000
Meet Lola Omotayo
Titilola Loretta Omotayo Okoye, the gorgeous and ever radiant business development expert became a quinquagenarian in September.
Lola was born on the 2nd of September 1972. She is the wife of Peter Okoye, the singing duo of P-square.
Lola Omotayo's Parents
Lola is mixed race. Although she was born in Nigeria, she holds dual nationality of Nigerian and Russian.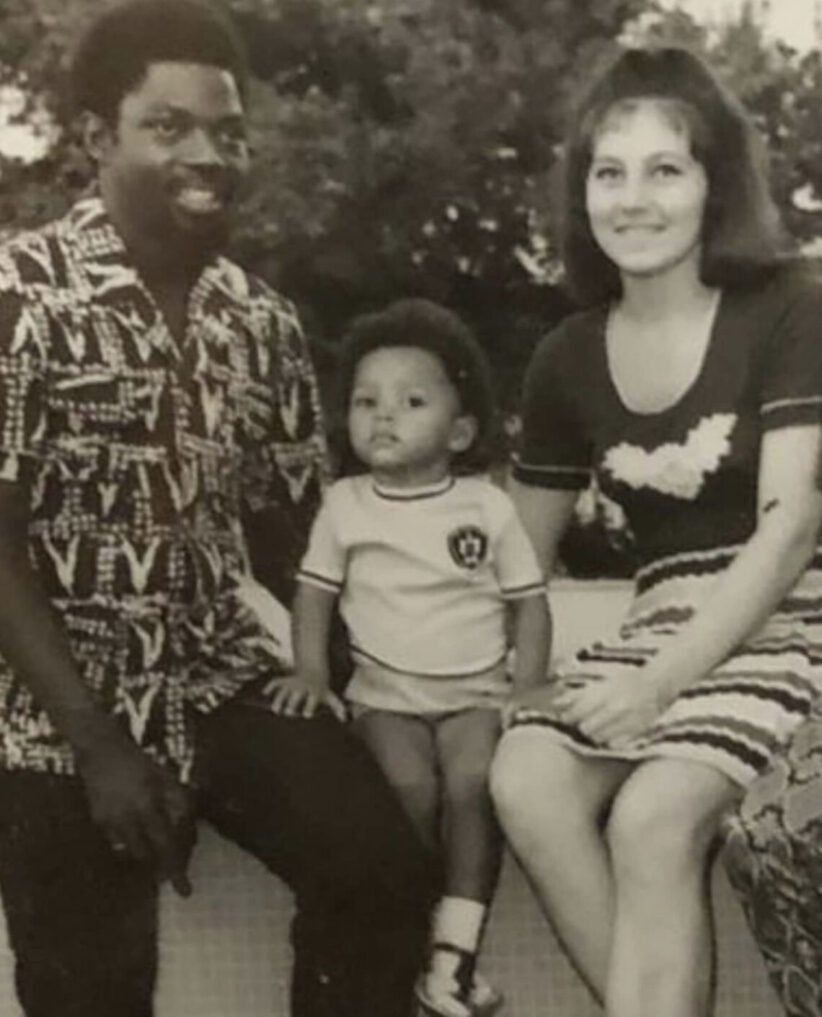 Her mother is from Russia and her father, Mr Oladipo Omotayo is a Nigerian and deceased. He passed away on 16th December 2020.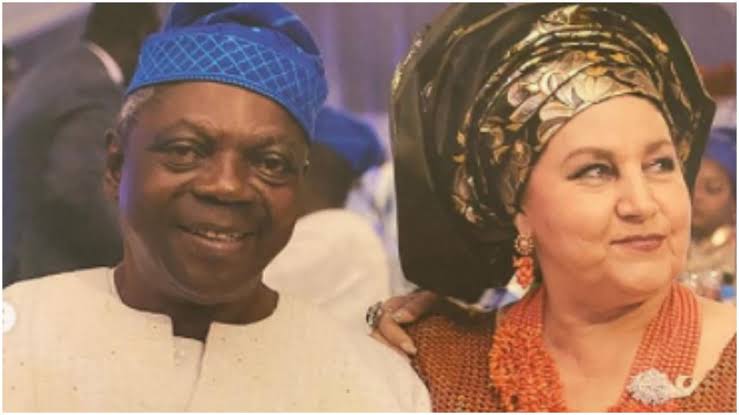 Before Mr Omotayo passed away, he founded Silco Drilling and Completion services – an oil and gas company based in Lagos.
Education And Work
Lola had her early education – primary and secondary in Ondo State, Nigeria. She was then admitted into the University of Ife to study Psychology in 1990. However, she later left for San Francisco University, USA, where she studied Theater Arts due to the endless problems facing the education system in Nigeria.
Omotayo proceeded to work with media firms as a Business Development Director after her education.
She currently works as one of the executive directors of her late father's oil firm in Lagos.
Marital Life
Lola is married to one of Nigeria's sensational singers, Peter Okoye. He has a twin, Paul Okoye and an elder brother, Jude Okoye.
Peter and Paul formed a group known as P-Square but parted ways in 2017 and started solo careers as Mr P (Peter) and Rudeboy (Paul); however, neither reached the same success levels as P-Square on their own.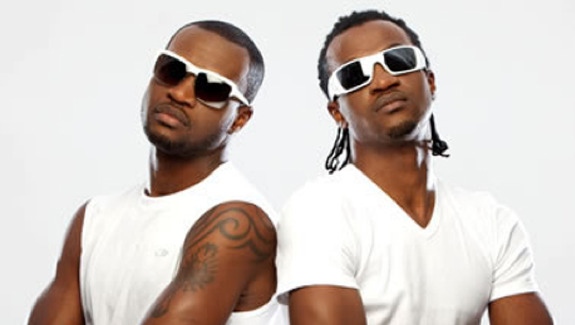 Before the split of P-Square, they often contacted Lola as she and her agency organised shows that had P-Square in attendance. Peter was introduced to Lola by his friend and former manager, before their eventual meeting she was a staunch fan of P-Square. All thanks to P-Square's manager who offered Lola one of the singer's CDs.
Lola loved their music and developed some likeness for them, not knowing she would settle down with one of them.
Fate eventually had its way as Lola invited the duo to perform at events hosted by her agency. As time went by she attended most of the events and also recommended them for gigs. Peter started liking Lola and eventually summoned the courage to request her number when they met at a show in Enugu in 2002. She refused to give her number out and told him he would find a way to get it if he truly wants to contact her. Unfortunately, P-Square had a fall out with their former manager and this became a problem on Peter's part as he couldn't get in touch with Lola.
A determined Peter searched around in Lagos until he found the address where Lola worked. They began dating in 2006 and courted for seven years before they finally tied the knot on Sunday, 17 November 2013 in a star-studded ceremony.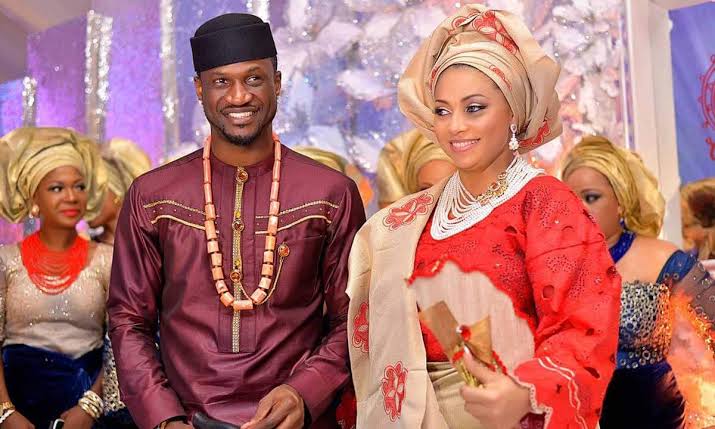 Still Married?
The marriage between Lola and Peter has been rosy despite various external devices that have tried to crush it through 1. Age difference and 2. Tribe.
AGE DIFFERENCE
As expected, the African mentality and the Nigerian society frown at men who take older women as wives. Fortunately, what was once regarded as a stigma is now being embraced as women get out with younger men these days.
However, the association of "Online in-laws" have continued to troll the age difference between the couple.
In an interview Lola granted years back she addressed the age difference, between her and her husband. she said,
"Like I said, Peter is an old soul and he always tells me that I'm like a 23-year-old. Age is just a number. Right now, you can see it around the world. Demi Moore, Usher and some known people. Even in Nigeria here, they are dating people far older than their age. So, we shouldn't base it on the age factor. He doesn't make me feel like he's younger than me."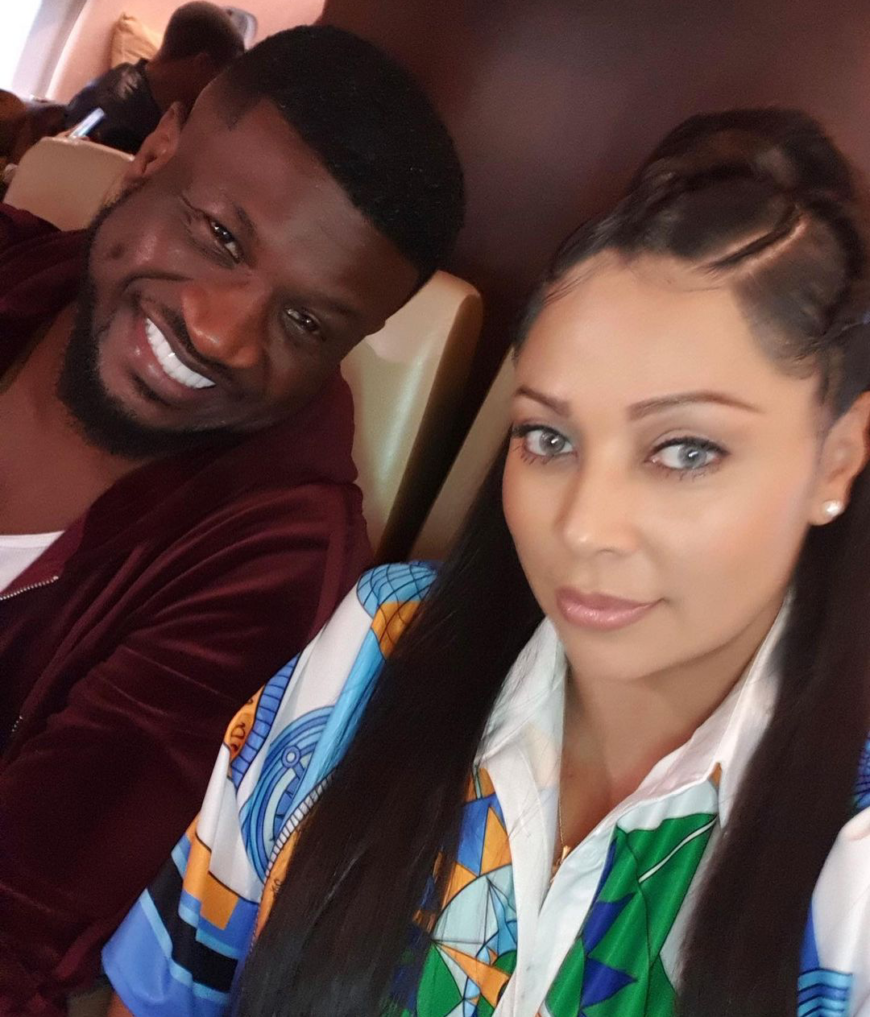 It was assumed that Lola was seven years older than Peter.
Birthday Celebration
The cool, calm and collected queen set the internet agog and painted it red in celebration of her birthday on 2nd September as she revealed her real age while basking in the euphoria of seamless beauty.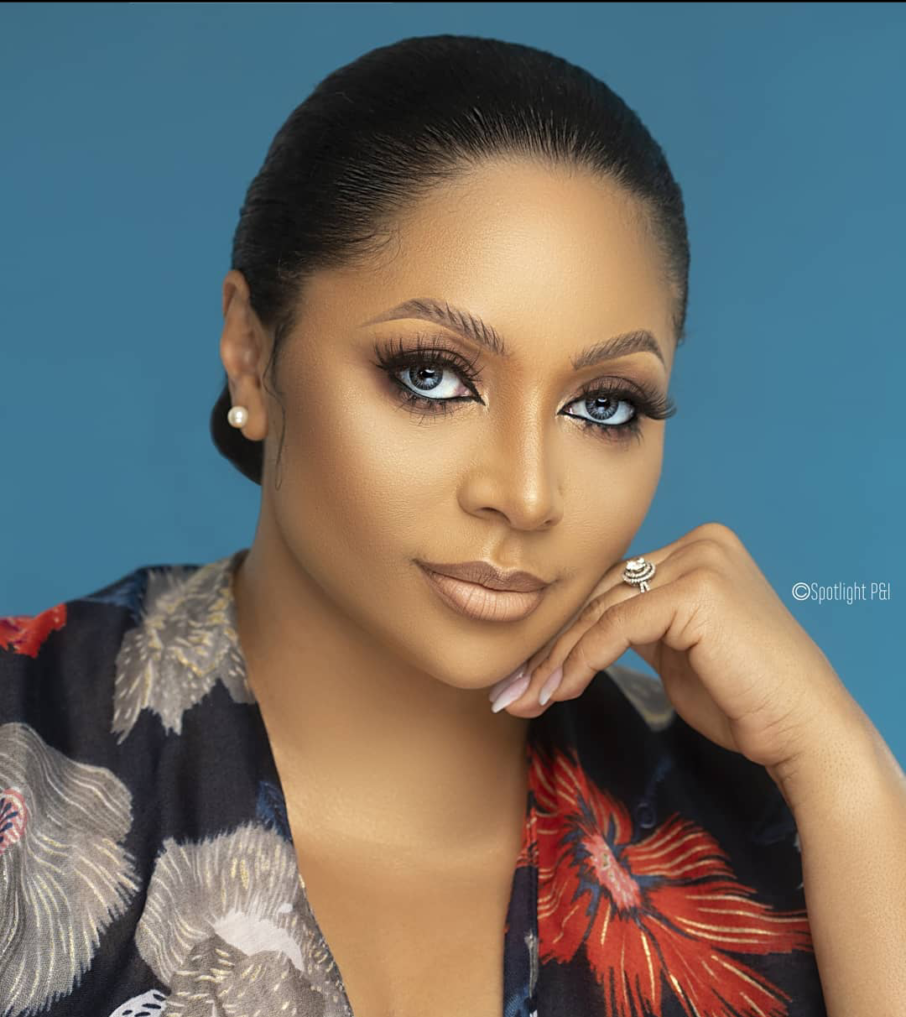 Search engine, 'Wikipedia', spells out Lola's age as 'Forty-Eight'. Contrary to this, the damsel revealed that she is in fact 'Fifty'.
Lola's stunning look and perfect figure indeed beat all defiance to attest that 'age is just a number'.
Following her revelation, she is 'Nine' years older than her husband.
Peter also took to his Instagram page to celebrate his wife's new age. Sharing pictures, he wrote,
"As wine ages, it matures into a drink that even the heavens crave for. You are the wine in my life. You are my sweet intoxication. Maturing into a more beautiful person year after year. Wishing you a very Happy 50th and fabulous Birthday my dear wife!
See below, the stunning pictures she released on her birthday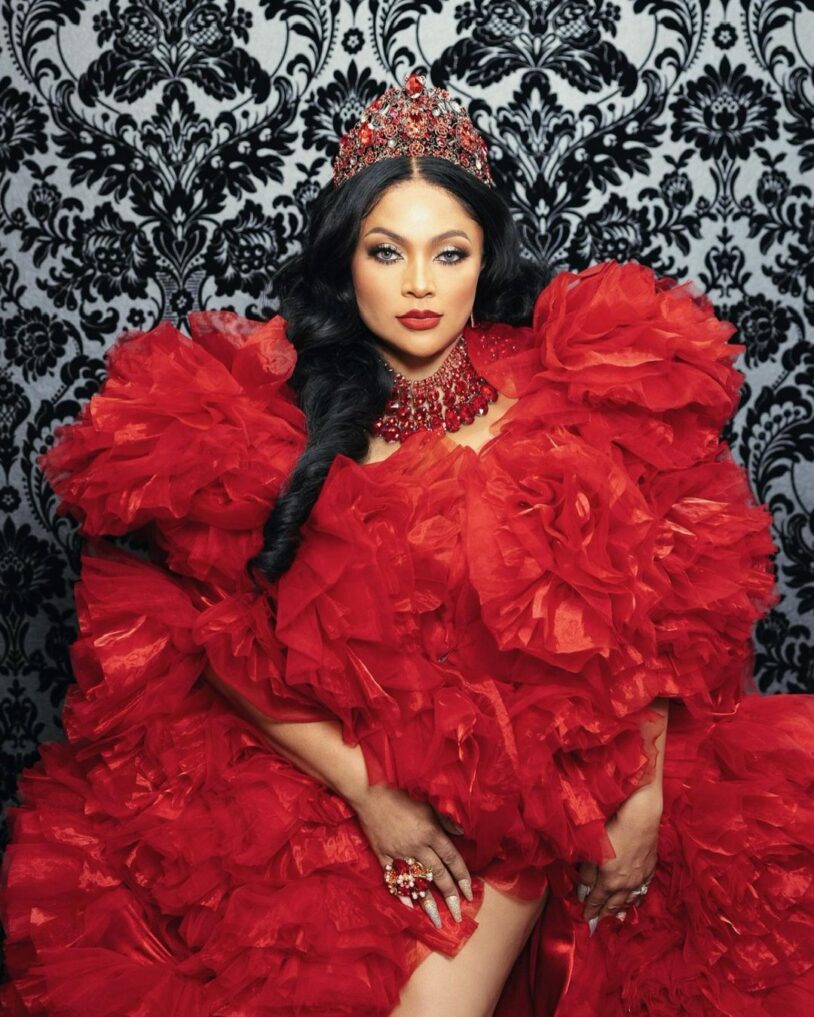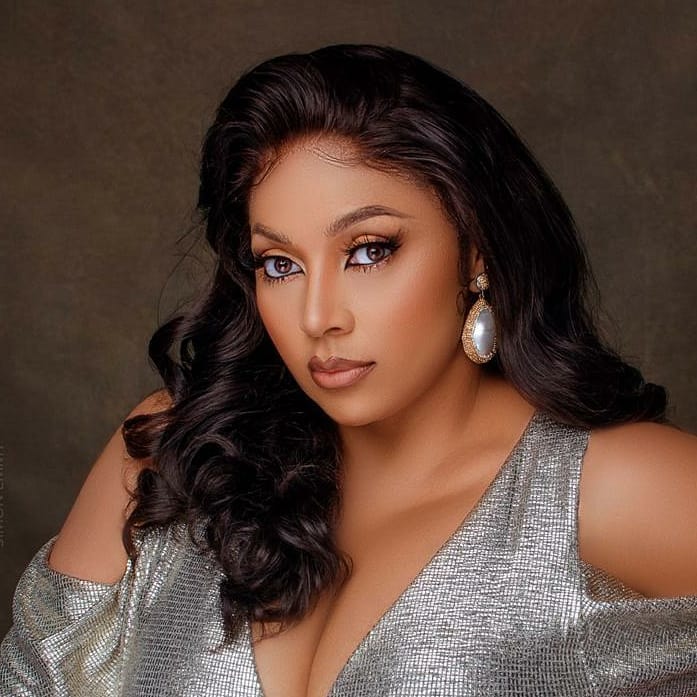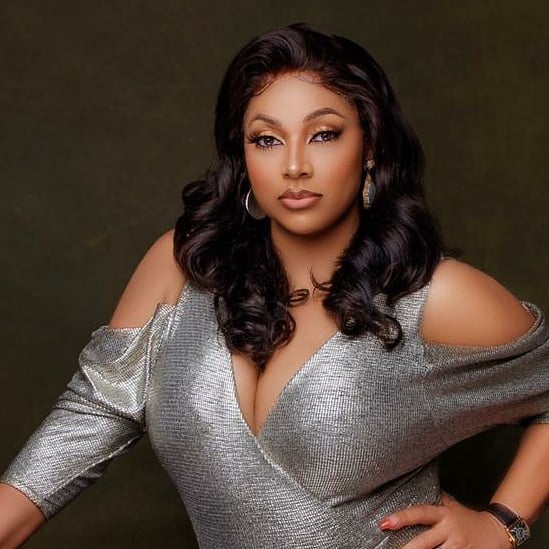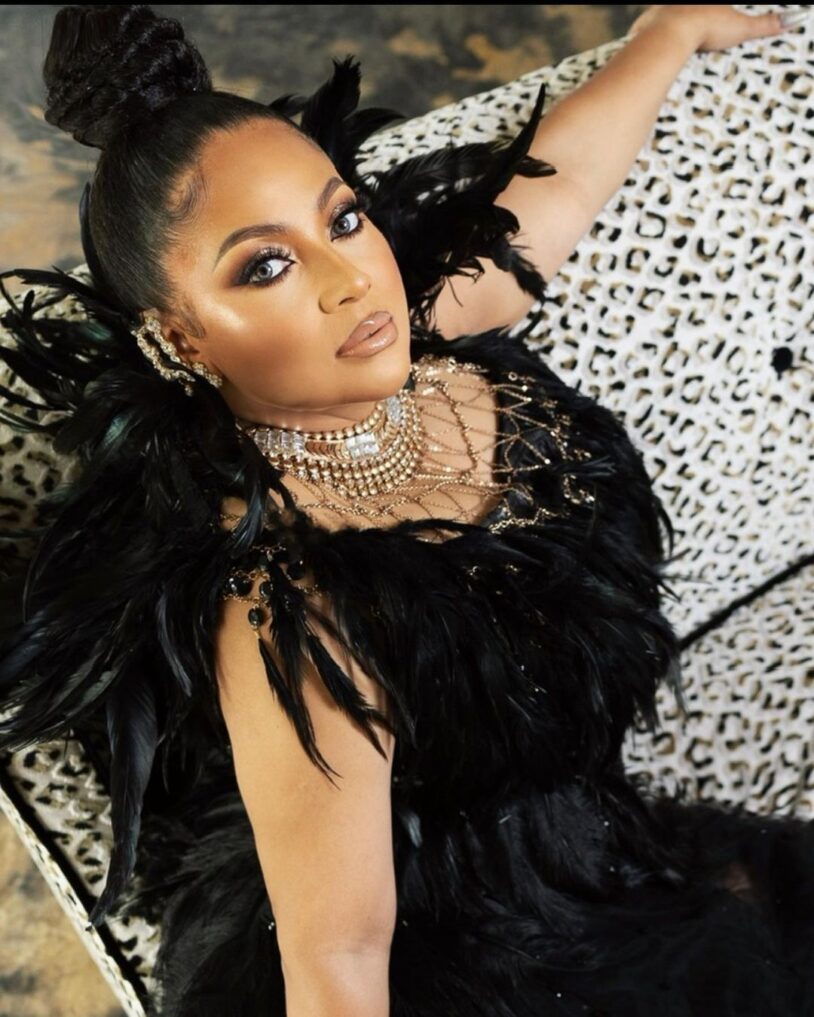 TRIBE
Over the years Lola has received several backlashes from tribalistic it has online and offline for being biracial. Peter is Igbo while Lola is a Yoruba woman; to some, it's even worse because she is biracial – her father is Yoruba, while her mother is Russian. She had received insults from people who preferred Peter as married a woman from his tribe.
Family Rift Between Paul, Peter's Twin And Lola
During the years of the breakup between P-Square, accusing fingers were pointed at Lola for being the mastermind of it all. During the twins recent birthday Lola had written a birthday note to her husband and his twin brother and also urged them to come back together. However, Paul's reply to her birthday wishes further fueled the rumour that Lola was responsible for the misunderstanding.
His response was quite harsh, saying that at the age of almost 50 she thinks she can be manipulative and controlling as always. They accused her also of planning the Break-Up of P-Square and it played out as she wanted it. Paul went on to note that Lola acts as a saint on social media but she is quite the opposite in reality. This further deepened the rift between the two brothers.
Reconciliation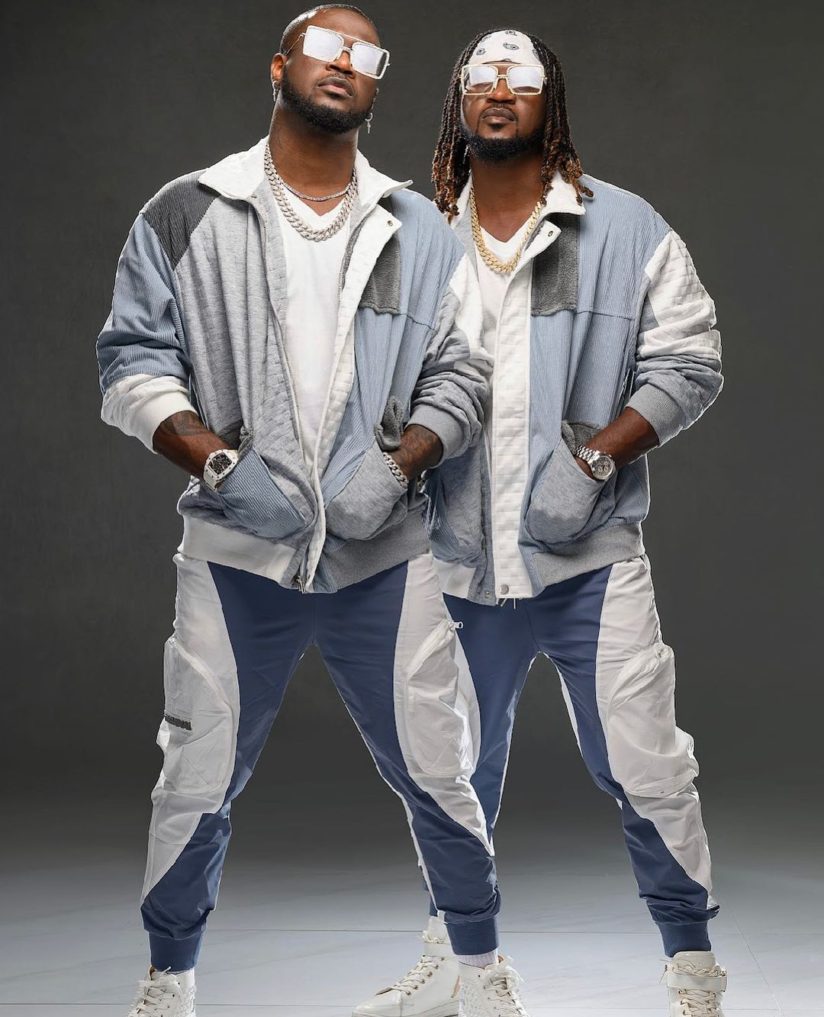 On 19th November 2021, the duo jointly celebrated their 40th birthday, publicly announcing to followers that they were back together.
Scandals And Surgery 
Unlike most spouses married to celebrities, Lola has managed to keep her innermost affairs away from social media. She was a pointer in the rift between her husband and his twin brother, but the accusation was never confirmed. Her husband's elder brother said she had nothing to do with the problems.
Looking elegant at fifty is not an easy thing to come by. Many people think that she must have gone under the knife or done a nose Job to have a well-shaped face.
Lola who is biracial shares a striking resemblance with her mother and this can rule out speculations of her doing a nose job. She looks too natural!
Children
The union between Lola and Peter which has withstood the test of time is blessed with two children, Cameron, 14, born September 2008 and Aliona, 9, born January 2013. It is worth noting that they had their children before they tied the knot in November 2013.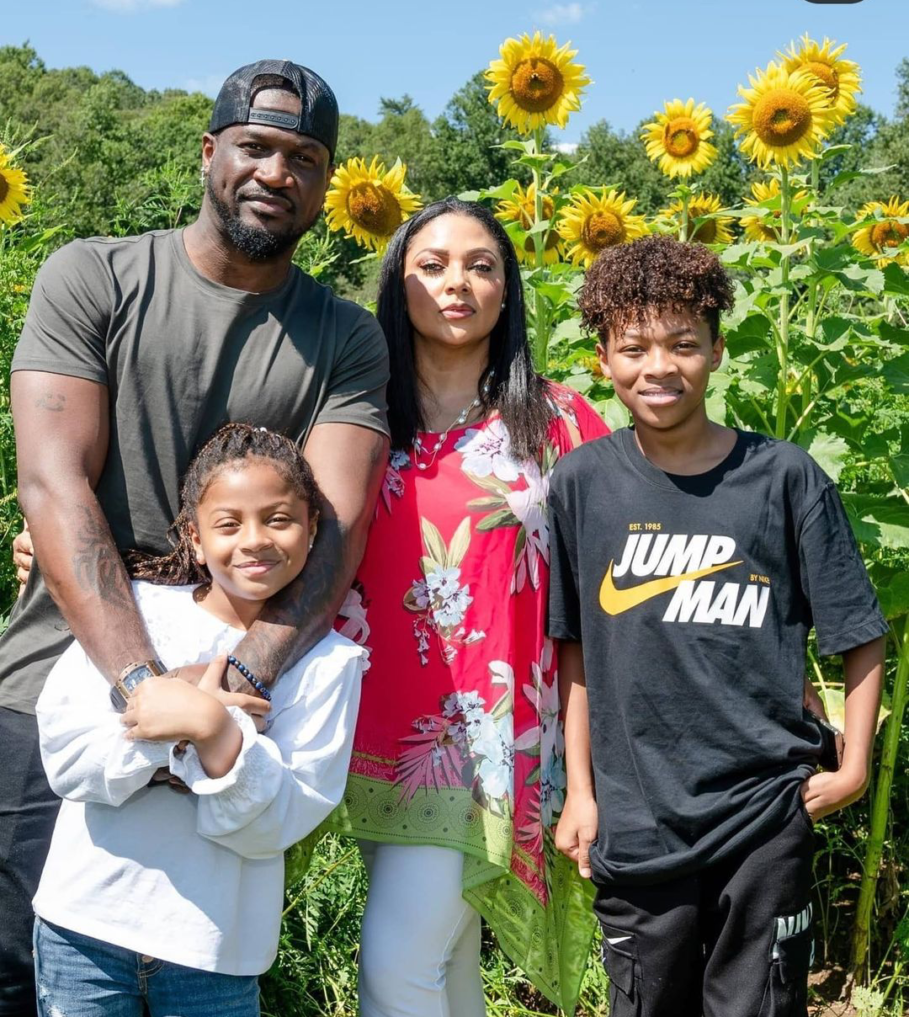 Don't Get It Twisted – Lola Omotayo and Tania Omotayo
People have always assumed that Lola Omotola and Tania Omotayo are sisters. Contrarily, they are not sisters and are not related in any way.
Tania was born into a family of Austria's father and a Nigerian mother. Her full name is Tania Omotayo Teller. This implies that her surname is Teller, not Omotayo. She became well known on social media following her relationship with Grammy award-winning singer, singer, Wizkid. They parted ways in 2016.
Networth
Lola's net worth is estimated to be $500,000.