Queen Elizabeth II christened 'Elizabeth Alexandra Mary Windsor' at birth in 1926 has finally been laid to rest in the King George VI Memorial Chapel, alongside her husband Prince Philip.
Until her death on 8th September 2022, Queen Elizabeth II was the sixth woman in history to be the Queen of England. She was also queen regnant of 15 sovereign states.
Taking a look at how rich the late queen was, no one is certain of her net worth. However, in 2021, Forbes estimated that she had 500 million dollars in assets – including everything she owned publicly- her brooches, jewellery, race horses and many more.
Read Also: All You Need To Know About The Longest Monarch Who Ruled England 'Queen Elizabeth II'
Glamsquad compiles a list of twenty-five things the Queen owned while she was alive.
All Dolphins in The United Kingdom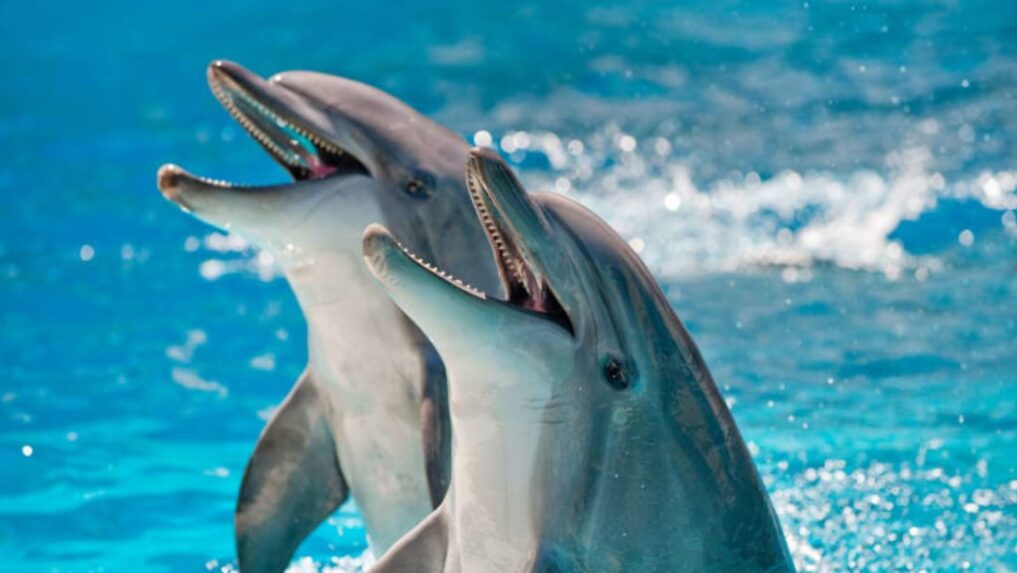 All whales, dolphins and porpoises that are found within three miles of the united kingdom's coastlines are legally the property of the queen. They have belonged to the monarch since the fourteenth century.
According to reports, a law enacted by the then king, Edward II in 1324 stated that " except in specific regions privileged by the king, the king has wreck of the sea throughout the realm, whales and sturgeons obtained in the sea or elsewhere within the realm".
A Tiara Covered in 1333 Diamonds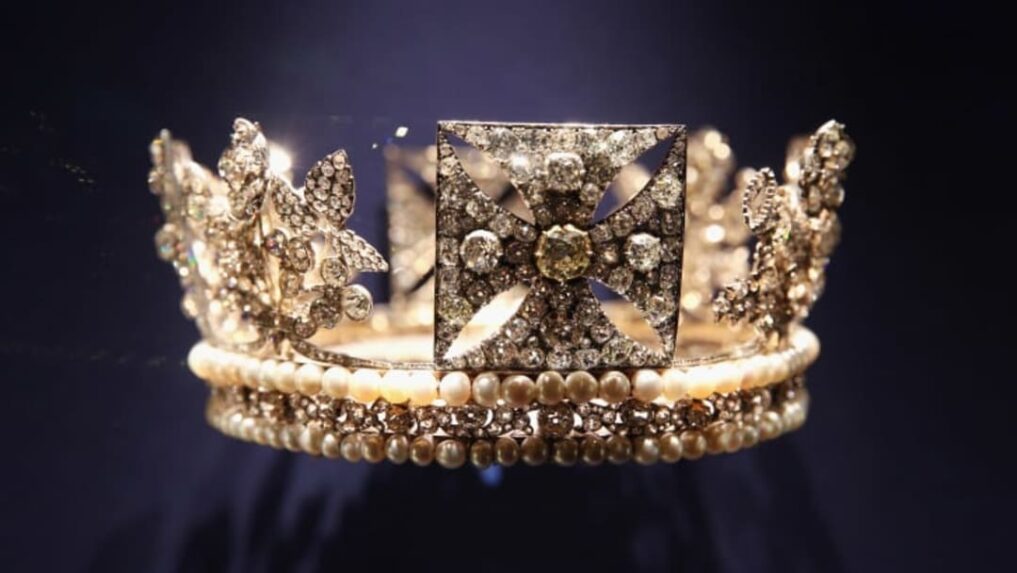 The queen's oldest tiara – the diamond diadem has been passed down to each monarch since the coronation of George IV in 1821. It is mostly worn only for official occasions, it has 1,333 diamonds on it.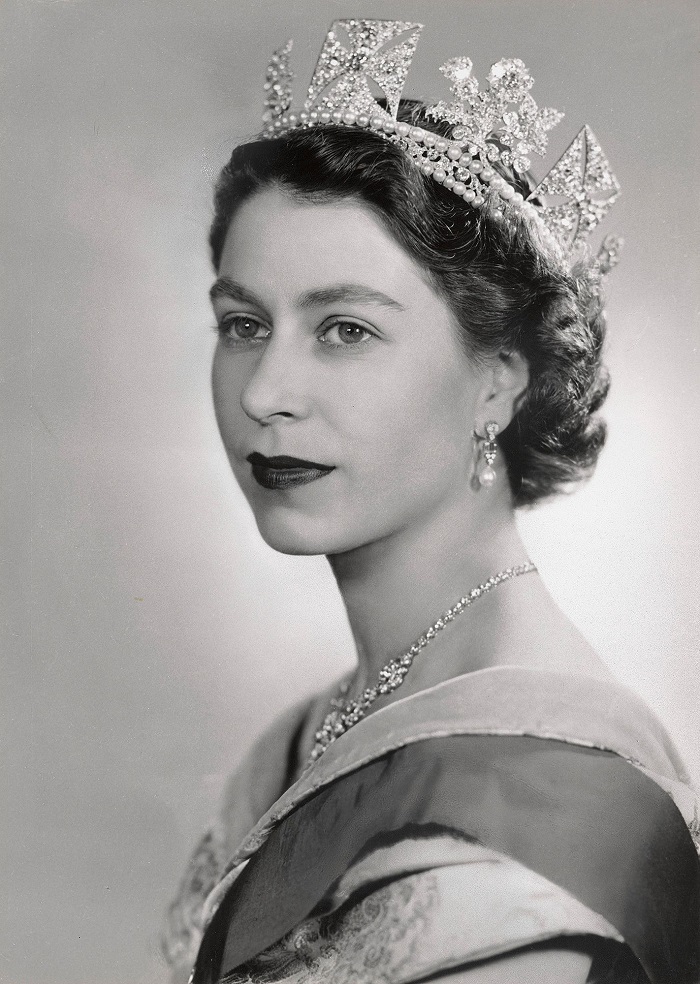 The crown features four crosses alternating with bouquets representing different parts of the United Kingdom: roses, thistles, and shamrocks. It was made by London jeweller Rundell and Bridge; it has also been resized twice to fit the heads of monarchs.
It also has four crosses-pattee, the front cross set with a pale-yellow brilliant diamond, a narrow band of diamonds bordered with pearls and floral sprays of a rose, a thistle, and shamrocks as national symbols.
The Best Seat at Wimbledon
In 1222, the royal box was created at a venue where the royal family could host other foreign officials, servicemen, and celebrities while they watched the top tennis players in the world.
A Winning Team of Horse Race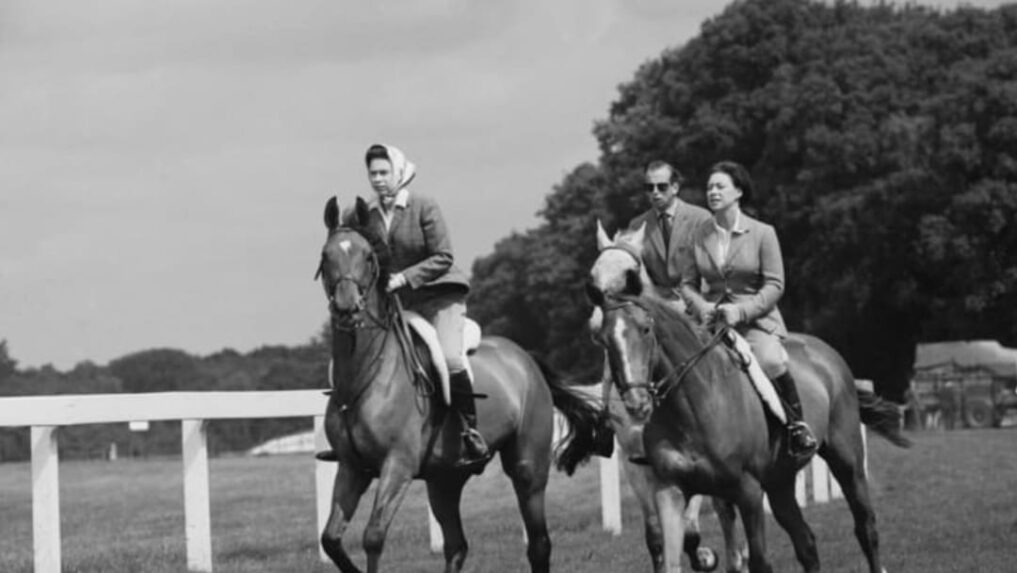 From an early age, Queen Elizabeth II took a keen interest in horses. The interest developed into her reign and consequently developed into one of her main leisure time activities with a particular emphasis on the breeding of thoroughbreds for horse racing.

Although it is difficult to determine how many racehorses the Queen has owned throughout her life.
The World's Largest Clear-Cut Diamonds
The largest clear-cut diamond in the world named 'Cullinan I or the 'Great Star of Africa' is owned by the British Royal. It weighs 530.4 carats (106.08 g) (3.74 ounces). The diamond which was discovered on 26th January 1905 in South Africa and presented to King Edward VII two years after has generated controversies if it was stolen or gifted.
150, 000 Works of Art (Many of Them Priceless)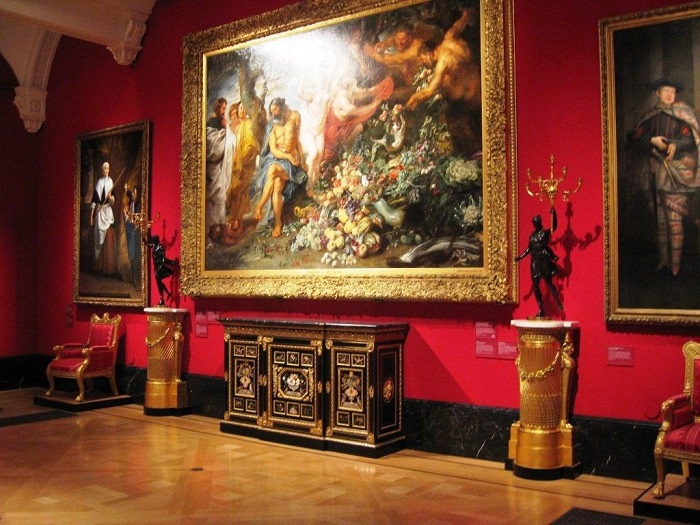 The British Royal family has the largest private art Royal Collection in the world.
The collection was first held by King Charles III and managed by the Royal Collection Trust. It is dispersed throughout 13 active and historic royal houses in the United Kingdom.
Over a million items make up the collection, which also includes 7,000 paintings, 150,000 works on paper, 30,000 watercolours and drawings, and about 450,000 photographs, along with tapestries, furniture, ceramics, textiles, carriages, weapons, armour, jewellery, clocks, musical instruments, tableware, plants, manuscripts, books, and sculptures.
Queen Victoria's Sketchbook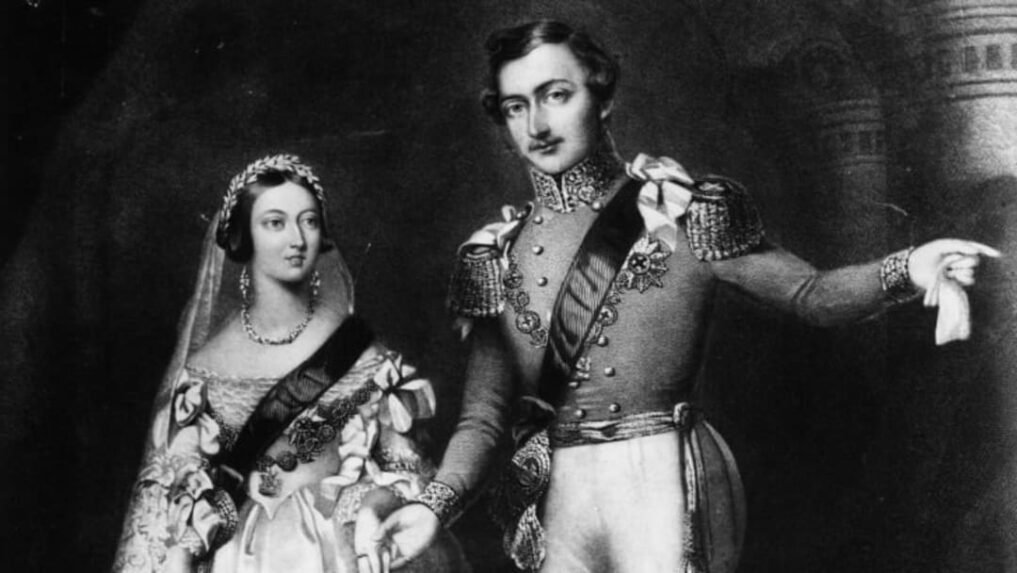 In addition to priceless works of art, The Royal Collection also features many personal artefacts from kings' and queens' pasts. Among the most impressive: is Queen Victoria's sketchbook. (Elizabeth is Queen Victoria's great-great-granddaughter.)
Six Royal Residences
Buckingham Palace with its seven hundred and seventy-five (775) was the Queen's main abode.
However, her portfolio of lavish properties also includes Windsor Castle (the world's largest occupied castle); Holyrood Palace, a 12th-century monastery-turned-royal palace in Edinburgh, Scotland; and Hillsborough Castle in Northern Ireland, which sits on 100 acres.
The Sandringham Estate, where the royal family spends Christmas, and Balmoral Castle, her favourite summer estate, are two of the Queen's possessions (she inherited them from her father).
Nearly All Of London's Regent Street
Regent Street is one of the world's most famous roads located in the heart of London's West End. It measures approximately 1.25 miles in length, the street runs through both Piccadilly Circus and Oxford Circus and attracts more than 7.5 million visitors per year.
Although the Queen technically owned it, Crown Estate, maintained by a separate statutory organisation oversees it.
The Tower of London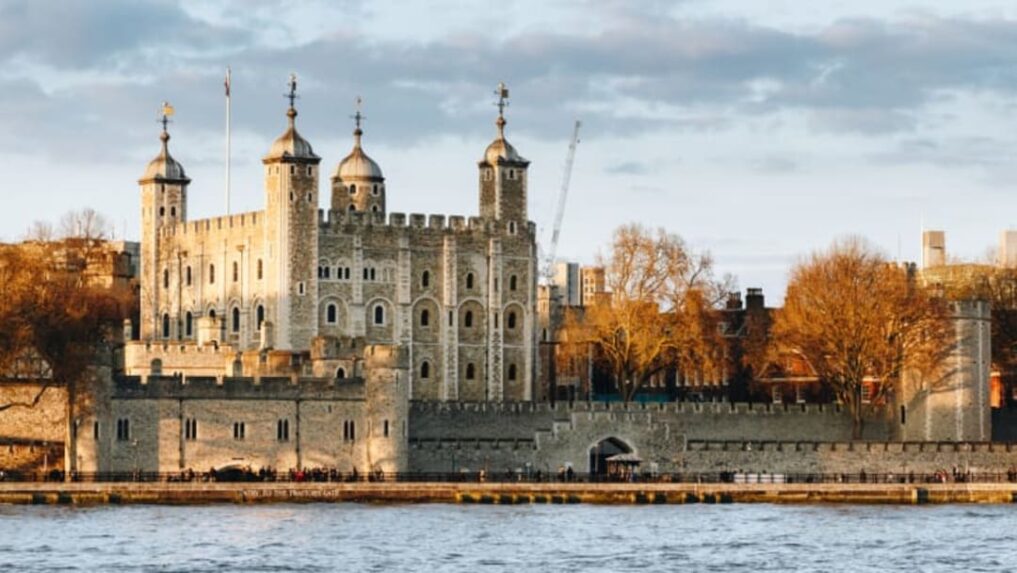 The Tower of London is a historic castle on the north bank of the River Thames in central London
The property, which dates to the 11th century, has played an enormous role in royal history and is still one of the city's most visited tourist attractions. Alongside the tower is the Crown Jewels and, by extension, the Tower's famed flock of ravens.
Trafalgar Square
As well as owning much of Regent Street, Trafalgar Square—home to Nelson's Column and the British National Gallery—is also owned by the Crown.
Trafalgar Square is one of the most important and bustling squares in London. It was designed in 1830 to commemorate the British victory against the French and Spanish fleets in the Battle of Trafalgar and was rightly owned by the Royals.
A Car Collection Worth More Than 10 Million Dollars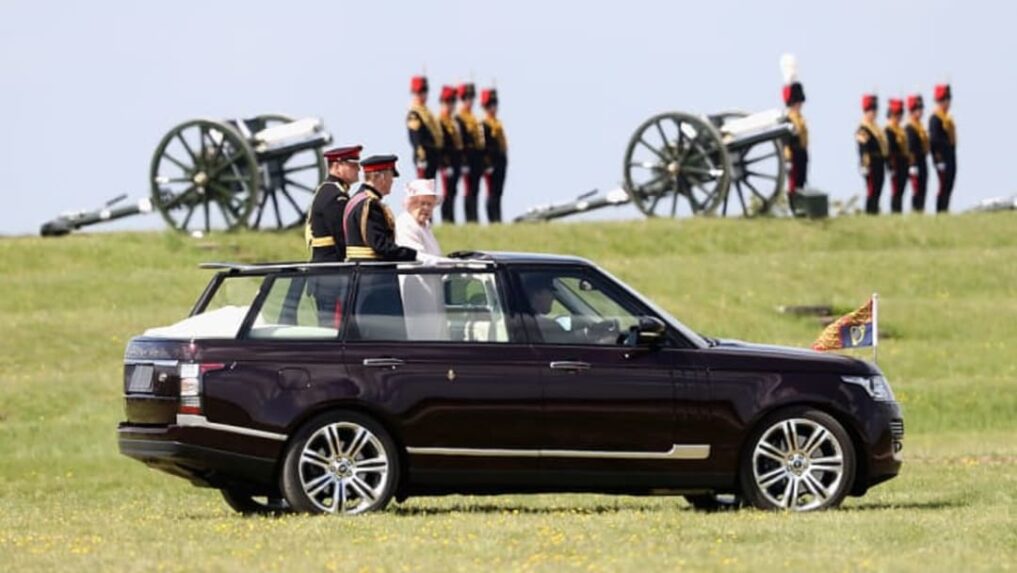 The Queen served as a truck driver and mechanic during World War II; this perhaps explains why she is a bit of a gearhead.
While she's most often seen tooling around in her beloved Land Rover Defender, she's owned about 30 of them so far. However, her collection of cars goes way beyond that and is estimated to be worth about 10 million dollars. Among some of the models in her collection: are three Rolls-Royces, two Bentleys, and a custom Range Rover LWB Landaulet that features the royal flag and an open-air top (so that she can wave to her adoring public).
25,000 Acres of Forest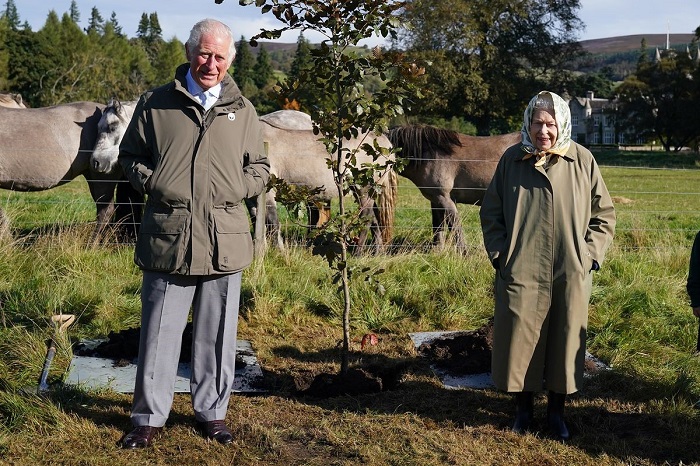 The Crown Estate owns an incredible quantity of the UK and beyond. Its impressive asset portfolio includes 25,000 acres of rural farmland.
According to reports, a portion of the property is completely undeveloped and covered with a deep forest that has existed for a very long time.
British Seabed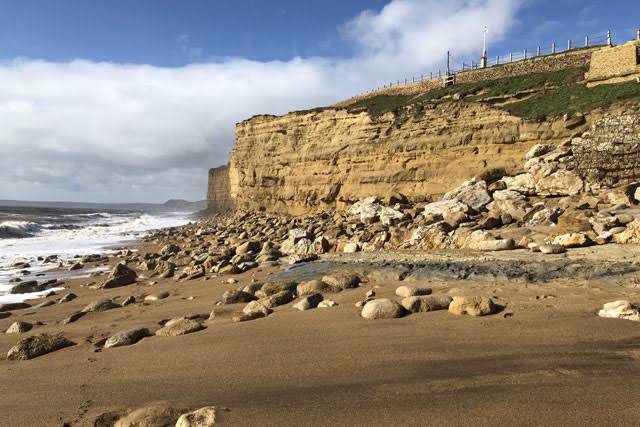 The Queen's ownership of the British seabed is as old as the monarchy itself. However, the right she had to collect royalties from wind and wave power is recent as it was granted in 2004, by the tenth prime minister who served under the queen – Tony Blair, the labour party leader who governed for ten years.
An Offshore Wind Farm
Because the queen owns the British seabed, she also owns an offshore wind farm. Specifically: Thanet Offshore Wind Farm, which is located seven miles off the coast of Kent in the North Sea and, upon its opening in 2010, was the largest offshore wind farm in the world.
The Crown Estate also owns quite a few offshore green-energy projects, including Europe's largest tidal power plant, which is currently under construction in the Pentland Firth off the far northern tip of Scotland.
All of Scotland's Gold Mines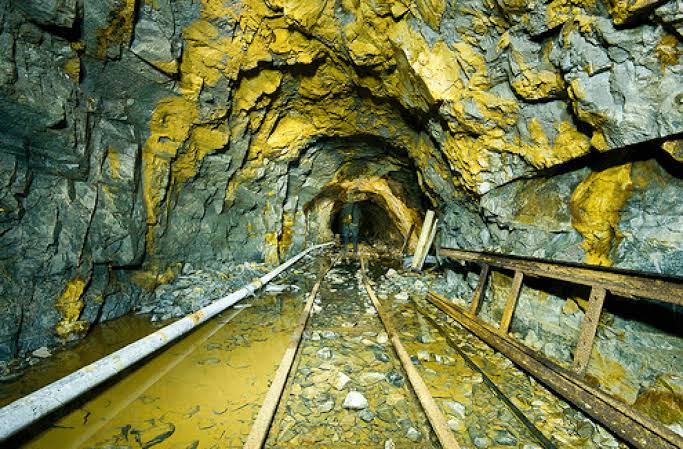 History has it that a brief gold rush occurred in Auchtermuchty and Kinnesswood in 1852, followed by another in Kildonan, Sutherland, in 1869.
Several attempts have been made to operate commercial mines. Gold prospecting and the extraction of lead metal coexisted in the Lowther Hills, Leadhills, and Wanlockhead regions.
However, Royal Mines Act declared that gold and silver mined in Scotland belonged to the Queen.
Half of the UK's Shoreline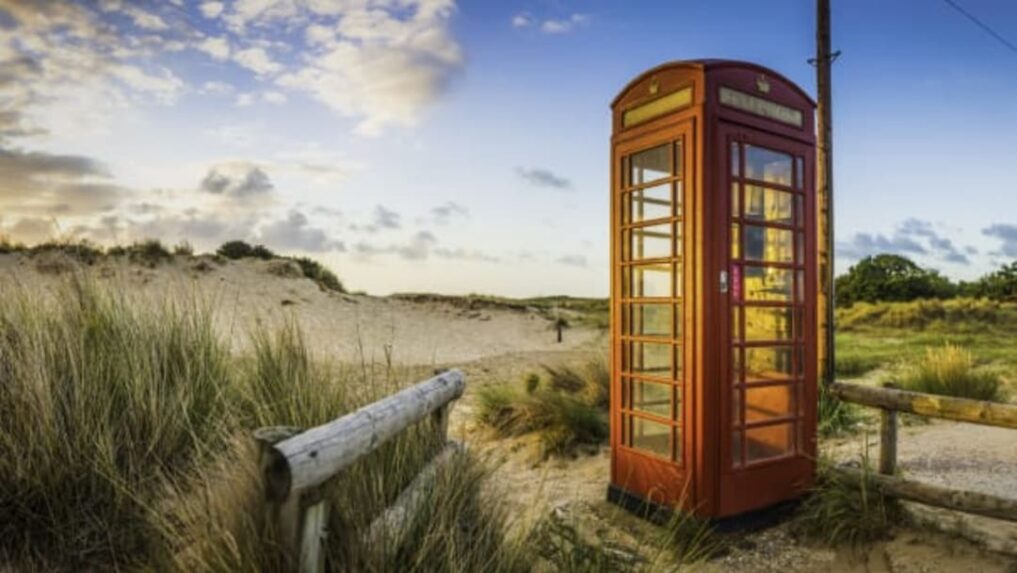 Cityscapes aren't the only real estate in the Queen's portfolio. The Crown Estate also owns "just under half of the coastline around England, Wales, and Northern Ireland."
The UK's Continental Shelf
The 1964 Continental Shelf Act decreed that the Crown, as an extension of its ownership of the seabed, could lay claim to the UK's continental shelf, up to a distance of 200 nautical miles in some places. The queen ultimately bears rights to the subsoil and minerals that lie on the UK's marine shelf, while the government lays claim to the coal, oil, and gas deposits.
Hyde Park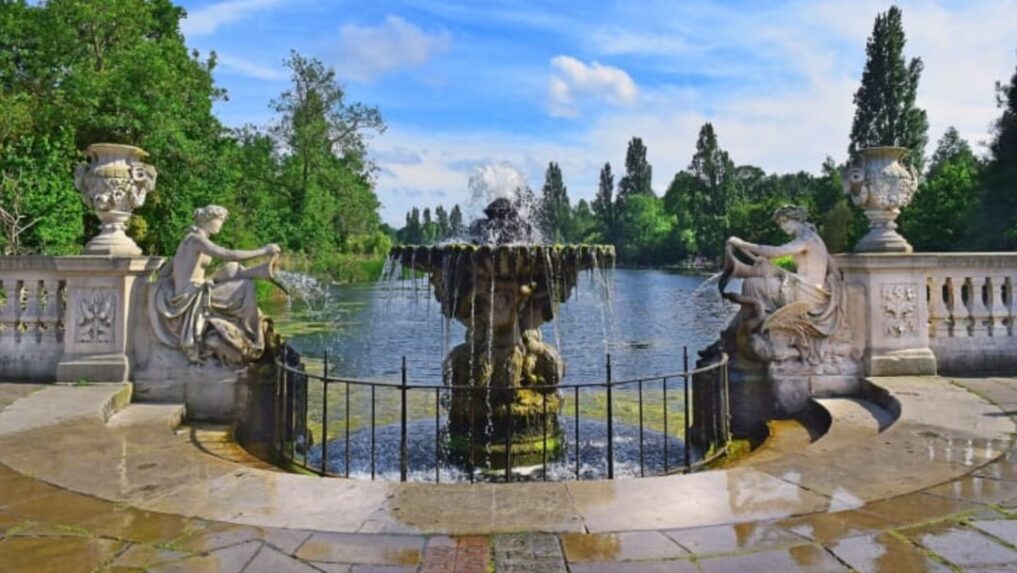 The Queen owned some of England's most famous wide-open spaces, including Hyde Park, Kensington Gardens, The Regent's Park and Primrose Hill, and The Green Park. Report has it that she visited some of these parks to stretch her legs a bit and mingle with some commoners.
Westminster Abbey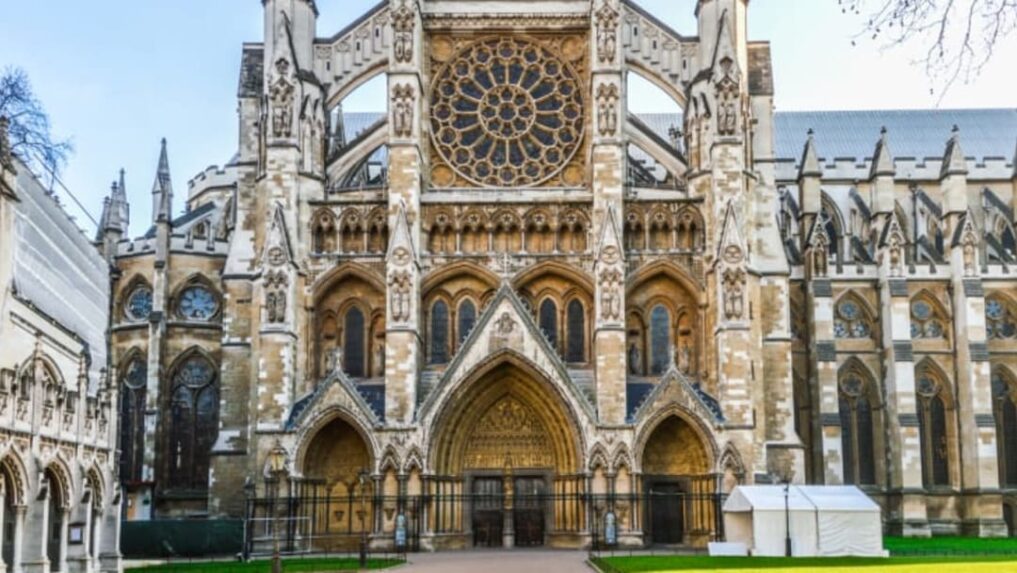 Westminster Abbey is where every coronation takes place, since 1066; thus making it an integral part of some of the most important moments in royal history.
it has hosted more than a dozen royal weddings and hundreds of royal funerals, memorial services, and beyond. Westminster Abbey is known as a "royal peculiar," meaning that it belongs directly to the monarch, not a diocese.
Elizabeth II was crowned at Westminster Abbey 17 months after she was proclaimed queen on 3rd June 1953 – giving a period to mourn her father's passing.
Her Flag
The Queen had her flag—depicting a crowned letter E in a circle of roses, on a navy blue background—which the royal household can opt to use on any building or vehicle in which the queen is staying or travelling. Reportedly, the flag was designed in 1960 at the queen's request to symbolize her as an individual, separate from her role as sovereign or head of state.
Four Guinness World Records
The Queen during her lifetime was presented with four Guinness World Record titles. She was officially the world's longest reigning queen, the world's oldest reigning monarch, the world's wealthiest queen, and appears on the money of more sovereign countries than any other person.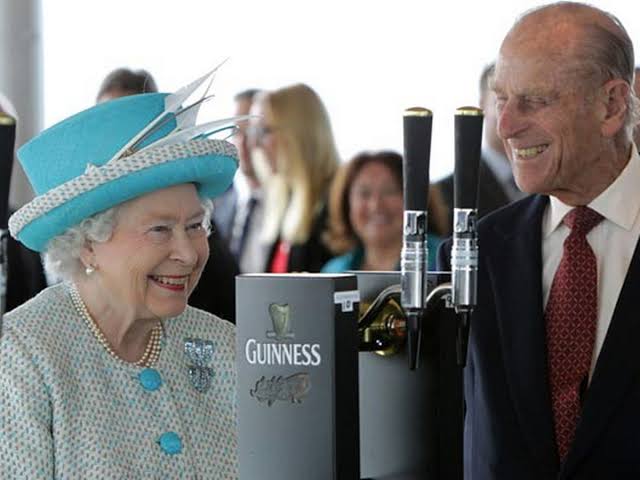 More Than 200 Launer Handbags
The Queen was rarely seen without a handbag; she used them to send signals to her staff. It's worthy to note that she didn't carry just any old bag, she preferred purses from luxury London designer Launer—the Royale (appropriately) and Traviata styles are her favourites—and the brand's CEO estimates that she has about 200 of them. At approximately $2500 a pop.
A Private Automated Teller Machine (ATM)
One would agree that the Queen while on earth did not need to dig through her Launer purse in search of a tenner. However, there's a private money machine in the basement of Buckingham Palace, courtesy of Coutts bank, that's specifically for members of the royal family.
Note: Crown Estate—is the commercial real estate company that manages properties owned by the monarch.
Read Also: Photos: King Charles III Formally Proclaimed Britain's New Monarch In Centuries-old Accession Council Ceremony