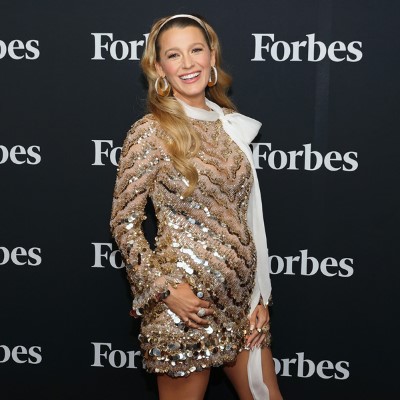 Celebrities rely heavily on social media as a way of connecting with and engaging their fans by garnering likes, shares, comments, reposts and staying on top of entertainment gossips.
Asides from the glamorous lifestyle, they tend to show off, they also take to the gram to announce their wedding engagements, birthdays, childbirth and even infant expectancy which undoubtedly makes fans go crazily euphoric.
In this article, Glamsquad Magazine compiles recent lists of American celebrities who are currently expecting a child.
Blake Lively and Ryan Reynolds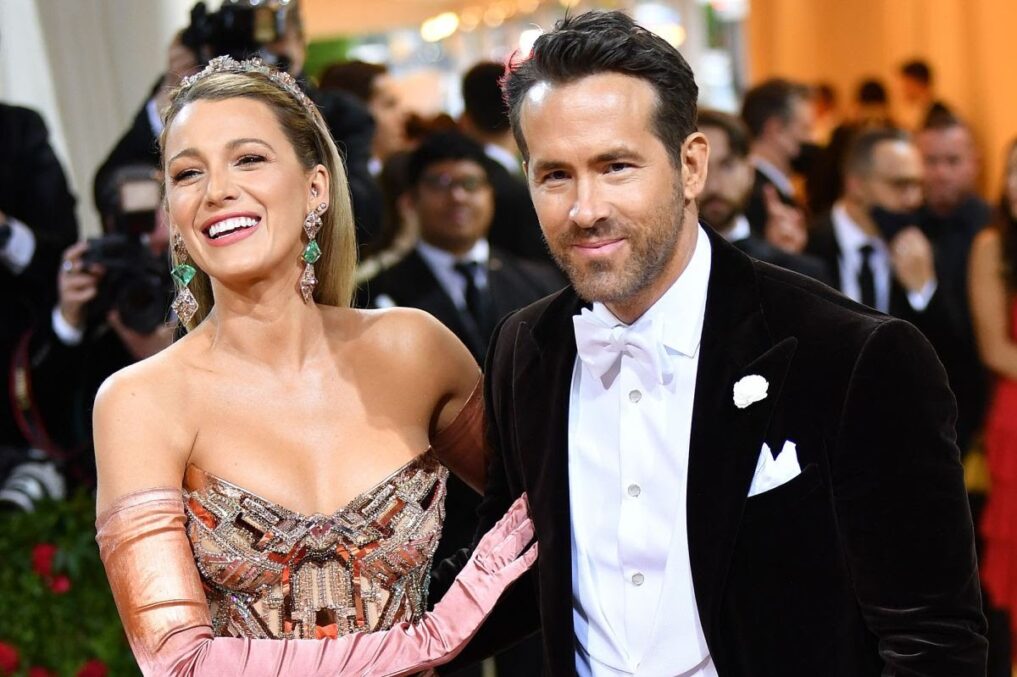 Hollywood couple, Blake Lively and Ryan Reynolds are expecting their fourth child.
Blake showed off her baby bump at the 10th Annual Forbes Power Women's Summit earlier this month
The couple who met on the set of "Green Lantern" and quietly wed in 2012 share three daughters: James, 7, Inez, 5 and Betty, 2.
Chrissy Teigen and John Legend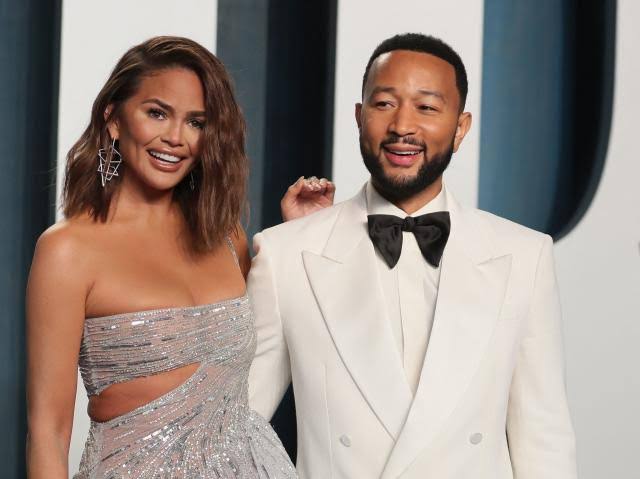 American model and celebrity chef, Chrissy Teigen and her musician husband, John Roger Stephens, better known as John Legend are expecting their third child.
In 2020, the celebrity couple suffered a pregnancy loss which they now term an "abortion". The duo who got married in 2013 are parents to Luna, 6, and Miles, 4.
Read Also: Top Beautiful Nollywood Actresses Who Are Single Mothers
Mandy Moore and Taylor Goldsmith

American singer, songwriter, and actress Amanda Leigh Moore better known as Mandy Moore and her singer-husband, Taylor Goldsmith are expecting their second child "Baby Boy".
The couple who tied the knot in 2018 are parents to 15-month-old son August "Gus" Harrison.
Gina Rodriguez and Joe LoCicero
American actress, Gina Rodriguez and her actor husband, Joe LoCicero are expecting their first child.
The celebrity couple met on set while filming 'Jane The Virgin' in 2016 and got married in 2019.
Heidi Montag and Spencer Pratt
American TV personality, singer and actress, Heidi Blair Pratt and her reality TV star husband, Spencer Pratt are expecting their second child "Baby Boy".
The celebrity couple tied the knot in 2008 and share a 4-year-old son, Gunner.
Michelle Williams and Thomas Kail
Actress Michelle Williams is expecting her second child with husband Thomas Kail.
Michelle showed off her baby bump at the 2022 Cannes Film Festival. The couple shares a 2-year-old son, Hart. However, Michelle also has a 16-year-old daughter Matilda, whom she welcomed with former partner Health Ledger in 2005.
Kelly Osbourne and Sid Wilson
American Reality TV star and actress, Kelly Osbourne and her partner, Sid Wilson are expecting their first child.
Kelly and Sid met over two decades ago in 1999 when Slipknot was touring with Ozzfest.
The annual music festival tour was founded by Kelly's parents Sharon and Ozzy, so she attended when she was 15 years old. They became friends and began dating in 2022.
Ashley Greene and Paul Khoury
American actress, Ashley Greene and TV personality husband, Paul Khoury are expecting their first child.
The celebrity couple met through mutual friends and tied the knot in 2018.
Alec Baldwin and Hilaria Baldwin
American actor, filmmaker and political activist Alexander Rae Baldwin III and his yoga instructor wife, Hilaria Baldwin are expecting their seventh child together.
The couple who tied the knot in 2012 are parents to María Lucía Victoria, Eduardo Pao Lucas, Romeo Alejandro David, Leonardo Ángel Charles, Rafael Thomas and Carmen Gabriela.
Soulja Boy and Jackilyn Martinez
American rapper and records producer, joDeAndre Cortez Way, better known as Soulja Boy and his celebrity hairstylist girlfriend, Jackilyn Martinez are expecting their first child a "Baby Boy".
Read Also: Meet Shola Ogudu & Other Top 10 women romantically associated with Wizkid