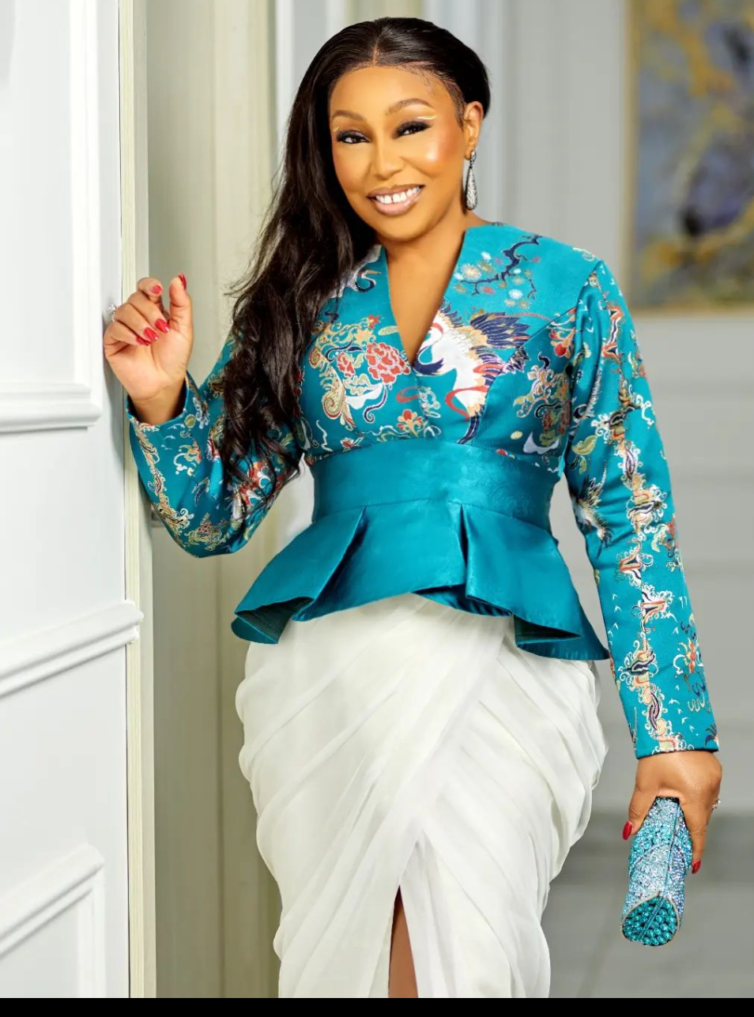 Congratulatory messages have been halted after Nollywood actress, Rita Dominic reacted to the news that she and her husband, Fidelis Anosike welcomed a set of twins.
It was earlier reported that the 47-year-old actress welcomed a set of twins girls on Wednesday, 21st September in the United Kingdom. Read here
Read Also: Top 10 Amazing Nollywood Actresses and Their Beautiful Mothers | PHOTOS
However, reacting to this report, Rita Dominic shared a cryptic message on her Twitter page indicating that the news that went viral is false alarm.
She shared a Graphics Interchange Format (GIF) or a man reading a newspaper with "Fake news" inscribed on it.
It is worth noting that stories don't pop out of the blues without a source and clues from celebrities attached to them.
There is a possibility that she welcomed the children through surrogacy in the United Kingdom. Celebrities such as Ini Edo and Funke Akindele welcomed their children through a surrogate mother.
Surrogacy is a process in which a woman who is the 'surrogate' agrees to carry and birth a child on behalf of another person or couple.
It is usually achieved through artificial insemination of the sperm of the intended father and the surrogate mother's egg or that of the woman maybe (couple) who can't carry the child herself.
In the 20th and 21st centuries, there has been a high increase of celebrities who opt in for surrogate mothers due to complications and other related matters.
Rita and her husband tied the knot on 19th April 2022 in a star-studded wedding in Owerri, Imo State.
Glamsquad recalls that on 26th December (Boxing Day) 2020, Dominic sent social media into a frenzy when she shared some loved up pictures with her husband, Anosike.
Fidelis Anosike is the founder of Folio Media Group, a multi-media company that owns Daily Times Nigeria (founded 1926), the country's oldest newspaper.
Read Also: Cardi B announces wedding plans with Offset after five years