Mothers are everyone's hero since they carry us for nine months in their wombs before giving birth to us. From the time their children are born until they are very old, they provide for them.
Once it begins, being a mother is a job that never ends. They could protect their kids from harm and do everything for them. Comparably amazing is the bond that mothers have with their kids since it makes them proud to watch them thrive in life.
We take a look at 10 Nollywood celebrities and the mothers behind their successes.
Adesua Etomi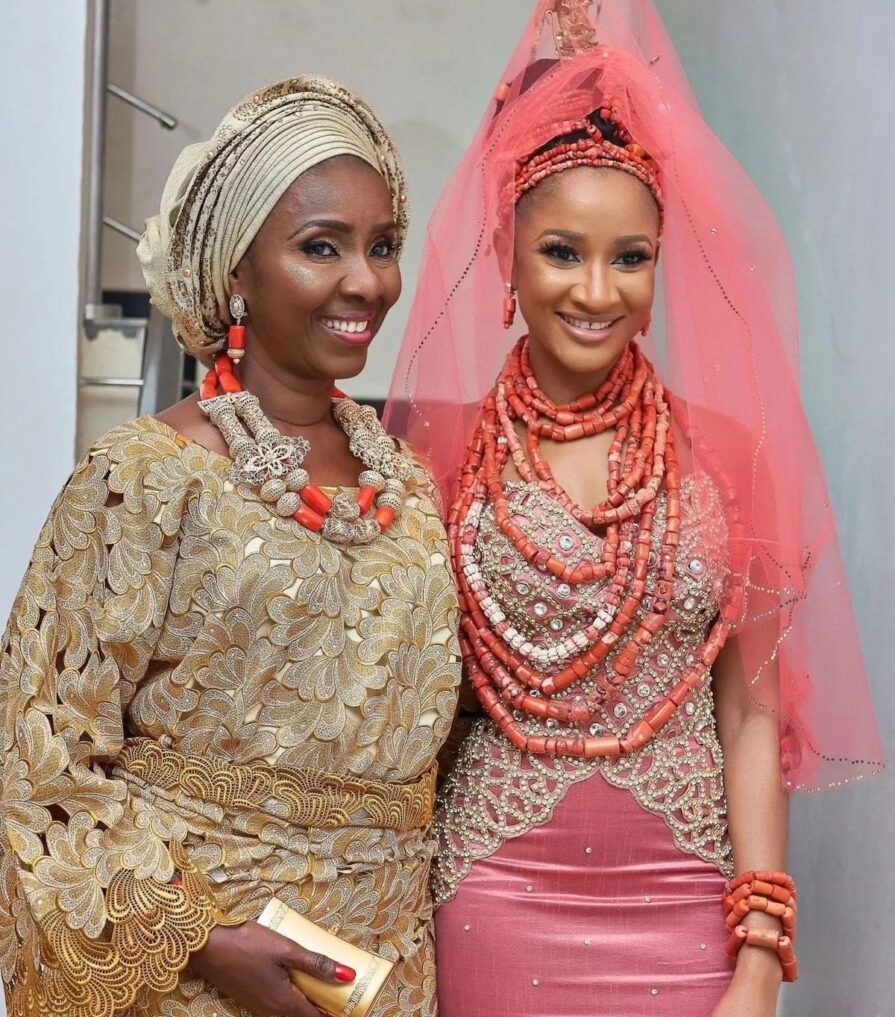 Nollywood actress Adesua Etomi considers herself blessed to have her amazing mum in her life. The beautiful actress had one time taken to her IG page to appreciate her mum for her support and prayer during the journey of pregnancy. The mother of one is happily married to Nigeria singer cum politician Banky W.
Mercy Eke
Big Brother Naija winner Mercy Eke aka Lambo or queen of highlight always seizes the opportunity to lavish her mum with love whenever she gets the chance to.
The actress recently bought a car for her mum. The reality star characterised her mum as a superwoman who raised a lioness.
Annie Idibia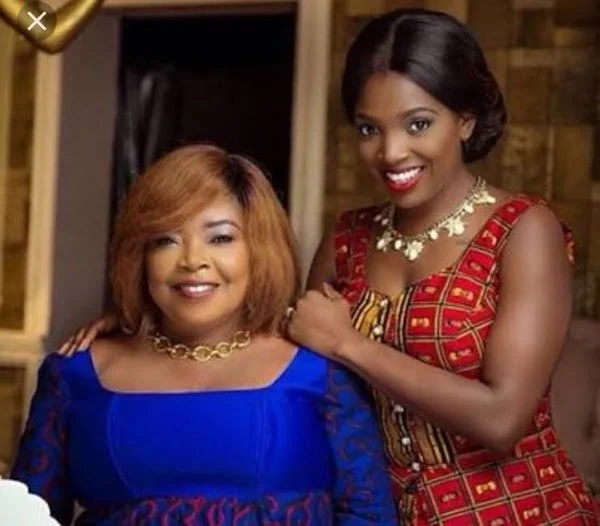 Successful actress Annie Idibia is wed to 2 baba, an A-list singer from Nigeria. The lovely actress Mrs. Idibia has a devoted mother. The actress has occasionally used social media to promote her mother. Her mother is gorgeous and cute. Given how beautiful the photo of the two of them together is, it is clear that they resemble one another.
Genevieve Nnaji
Unquestionably, Genevieve is one of Nollywood's most attractive actresses. She is also among the wealthiest people whose profession has progressed from home to Hollywood. Here is a photo of this stunning actress with her mother, who is the reason behind her success. Even in her advanced age, her mother still has a lovely appearance. We now know where her natural beauty came from.
Ini Edo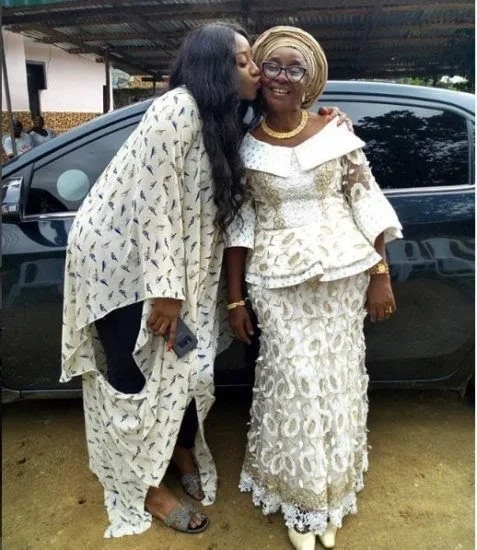 Ini Edo, a well-known Nollywood actress well recognized for her fashion sense and excellent acting abilities, undoubtedly has a lovely mother from whom she also received her beauty. When she can, the best actress in Akwa-Ibom always finds time to post a picture of her mother on social media and add a sweet quote.
Chacha Eke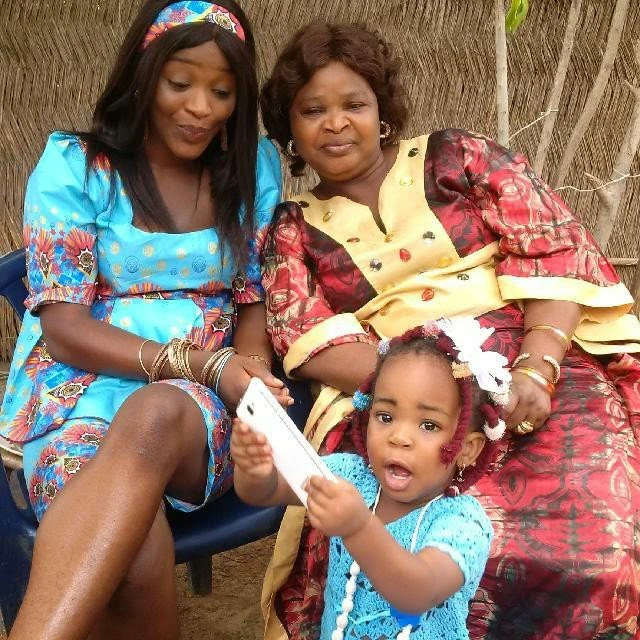 One of Nollywood's top actresses, Chacha Eke has a gorgeous mother who resembles her. Chacha is a very gifted actress, and most of the talents we see on television were initially developed by her lovely mother. Chacha is still relevant today and is rising.
Uche Jombo
Uche Jombo is an outstanding producer and A-list actress in Nollywood. The mother of one has a stunning mother as well, who she frequently features on social media. Uche always thanks her mother for raising her to be a successful woman and for the amazing job she accomplished.
Oge Okoye
Oge Okoye is a famous actress who enjoys spending a lot of time with her mother. The three-time mother of three and Nollywood star never stops taking pictures with her mother wherever they go. Even in her advanced age, the beautiful granny still looks stunning.
Rachel Okonkwo
Nkoli Nsuka is a very gifted actress who has appeared in numerous films, as Rachel Okonkwo is also aware. The great actress has publicly displayed her mum before. Mrs. Okonkwo appears so youthful that Rachel's sister might be mistaken for her. Rachel and her mother seem beautiful and charming in the photo.
Ruth Kadiri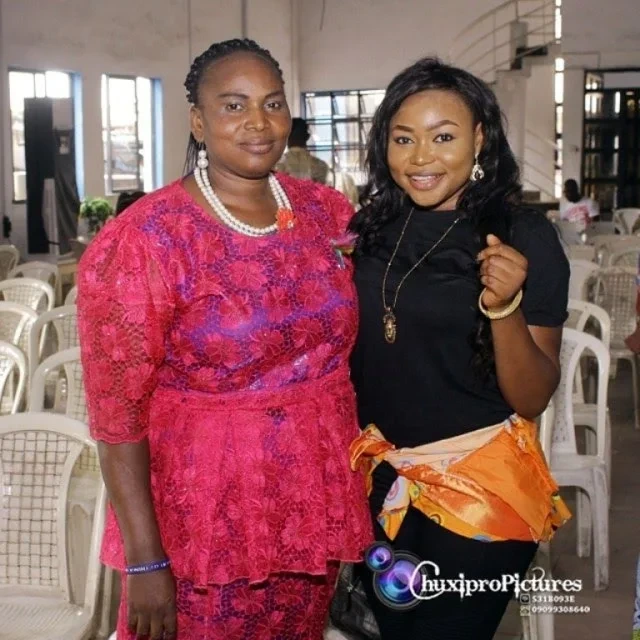 Ruth Kadiri, an actress and producer in Nollywood, has a lovely mother. the consistently stunning actress who has starred in so many films. The actress posted photos of her mother on social media, where she was praised for looking stunning and identical to the well-known actress.