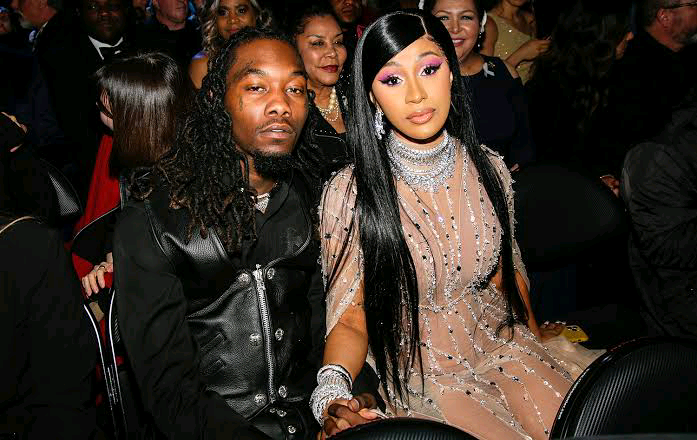 'Bodak Yellow' crooner, Cardi B has revealed her plans for a wedding to US Rapper, Offset.
The couple who have been together for five years and has two kids; Kulture, 4, Wave, 1, may actually be ready to take their marriage to the next level.
Read Also: Tiffany Haddish and Aries Spears child molestation case dropped
"5 years married, its time for my wedding," she wrote via her Twitter account on Monday.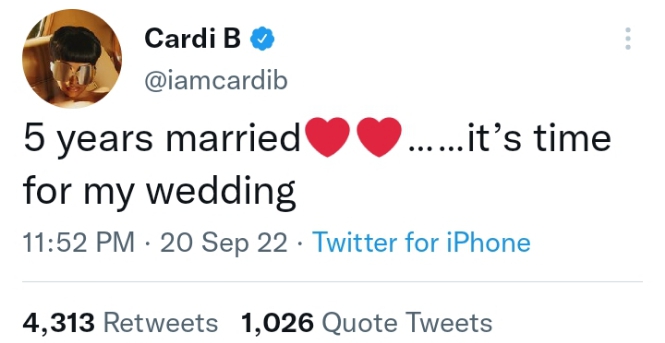 The couple's relationship has experienced a number of storms, despite the fact that they are without a doubt one of the most romantic in Hollywood.
Read Also: More women surface with flirty texts from Adam Levine
Only a few months after their 2017 wedding, – which was done in secret – Offset's infidelity was made public.
After Offset made public appeals, the pair mended in January 2019 after divorcing in December 2018.
Cardi B filed for divorce in September 2020. Cardi provided explanations for their breakup, denying reports that Offset had cheated once more. She stated that they were simply no longer "seeing things eye to eye." However, the pair made up once more in November of that same year.