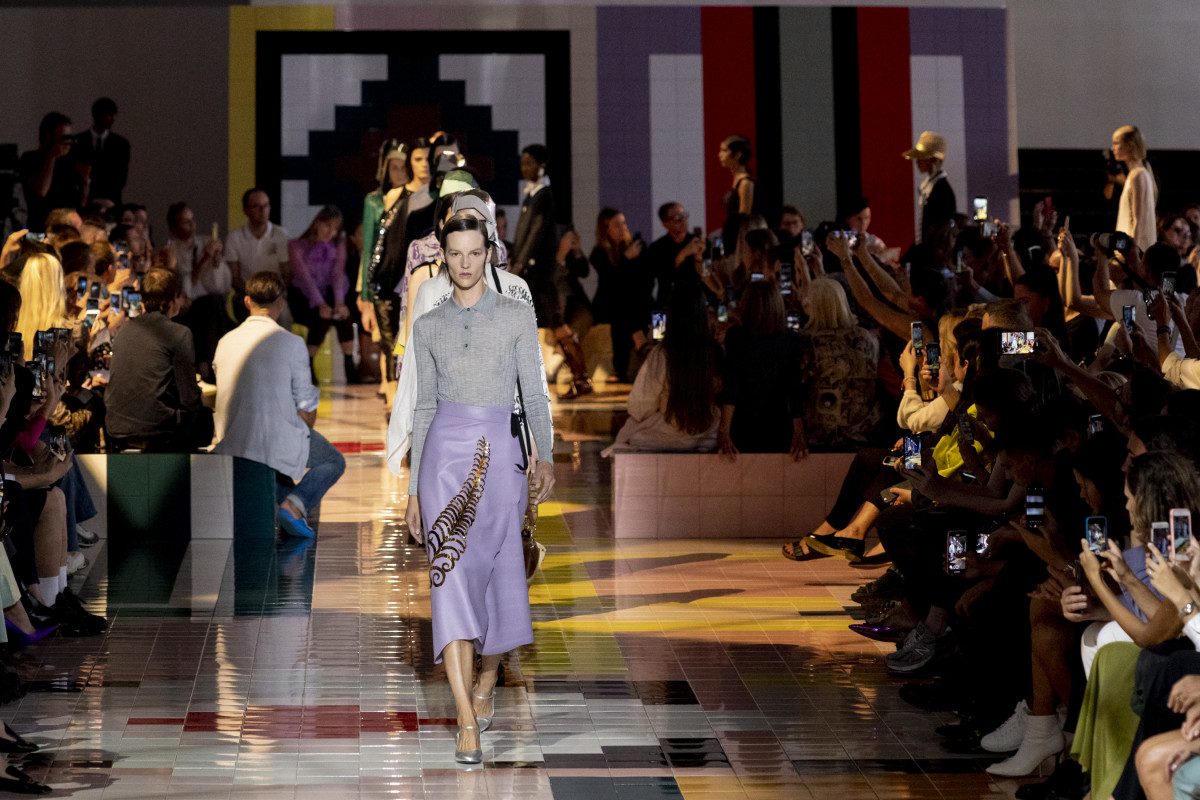 Hello Glam lovers, Prada is taking over 2020!
On Wednesday, the fashion crowd journeyed to Fondazione Prada — a far-flung location compared to the more central-based shows and presentations — to witness what Miuccia Prada had up her sleeve for Spring 2020. Her namesake brand has been somewhat of a hot topic when it comes to fashion business talk: Though highly beloved by industry insiders, actual shoppers haven't been as receptive to the luxury brand, resulting in a steady decline in sales over the years. However, recent earnings — and a slew of changes behind the scenes — are showing improvement.
If Prada's previous runway show in New York City, which featured a pretty, practical Resort 2020 collection, was any indication, it seems like the Italian house known for being one step ahead of the trends turned to classic designs instead. For Spring 2020, that same approach was put into practice yet again. The first look — modeled by Freja Beha Erichsen — was as pared-down and pure as can be, comprised of a paper-thin, lightweight collared knit paired with breezy linen skirt and loafer heels.