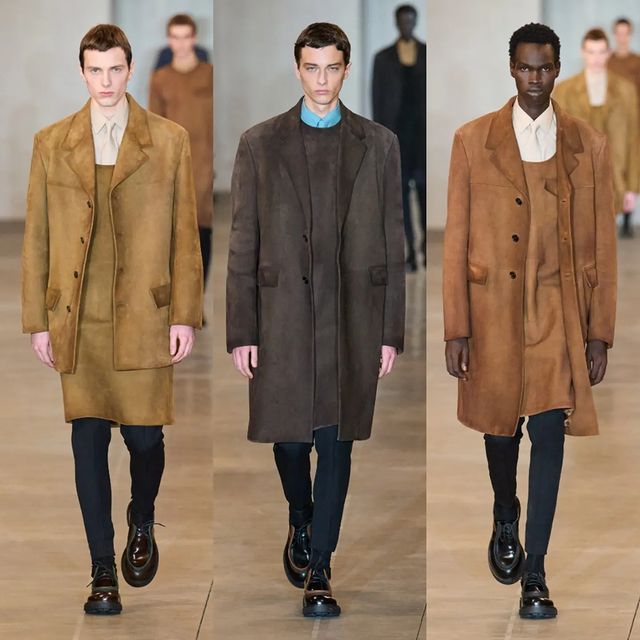 Fashion house, Prada has surprised her fans over and over again again with remarkable designs for the Fall 2023 Menswear collection. Milan fashion week saw some astonishing designs and its safe to say Prada was one of the most impressive.
The first round of outfits included intricately detailed variations in a kaleidoscope of charcoals, including three- or two-buttoned, single-breasted, or slightly doubled. Slim but floating, both in terms of cut and physique.
Read Also: Dsquared2 FW 2023 Menswear Collection
The models wore detachable collars made of variously printed textiles instead of shirts—a design element that appeared again in the whole show.
The conversation between color, texture, and form was further developed in the collection with top coats, slim-fit slacks worn over colored cardigans, and retro-futuristic go-faster panels of clashing and vibrant tones. The totes that the models carried occasionally had a texture similar to that of cast-steel industrial floors and appeared to contain water bottles (and you'd assume a lunchbox as well). At the conclusion, a contemporary take on a blue-collar equivalent—suede work aprons transformed into dresses, often worn under topcoats—replaced the white collar attire of the introduction.
Read Also: Balmain Pre-fall 2023 Collection
See full collection below;