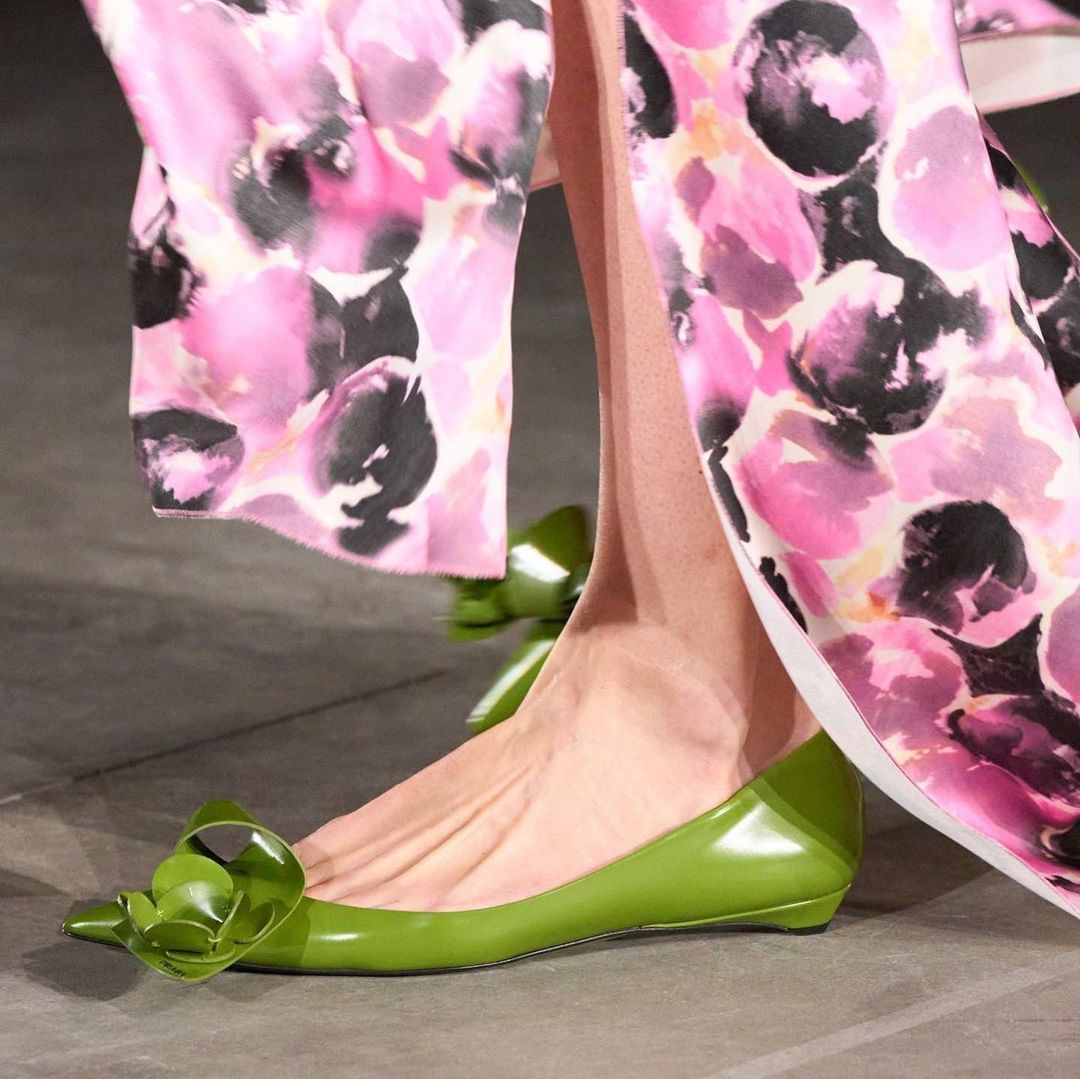 As a lover of details that I am, I will be taking a look at details from the just concluded Prada FW RTW 2023 Collection. Accessories are equally as important as Clothes as I believe even the tiniest of detail makes a cloth or accessories sparkle although most of the time people focus on the clothes that are on exhibit and neglect the accessories, which are one of the most crucial features given that fashion is incomplete without the right accessory.
Read Also: Lookbook: Gucci Fall-Winter 2023 Ready To Wear Collection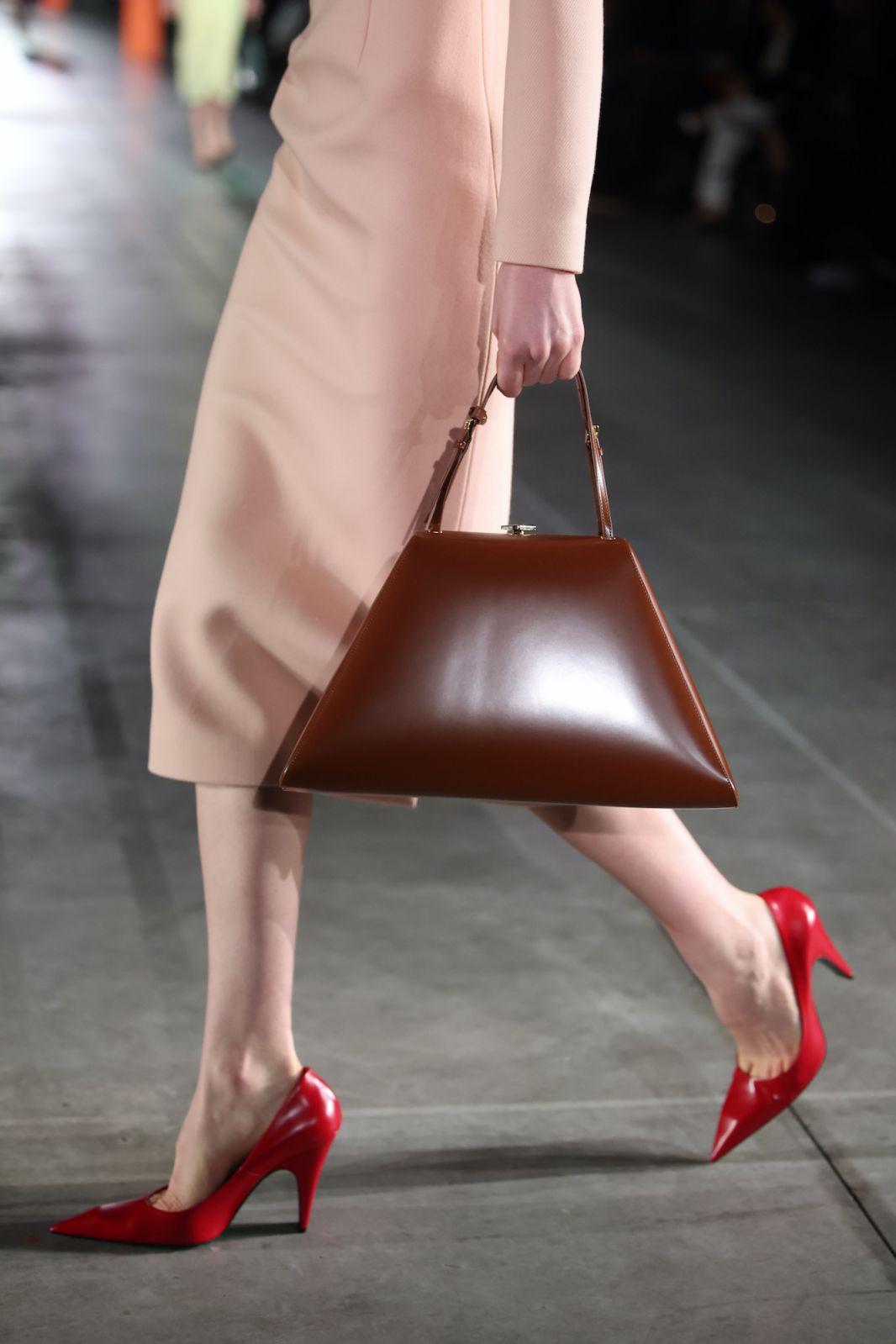 The distinctive shape of these top-handle bags was achieved by a structured, slim body and thin straps. On the runway, three different styles were shown: a handbag with a triangle-shaped metal clasp and a plain, logo-free façade; a tote branded with the Prada logo in gold; and a flap shoulder bag with triangular metal hardware.
Each design was available in smooth leather, similar to the brushed leather used on Prada's best-selling Cleo bag. One of the handbags featured a floral embossed design that matched the details on Gigi Hadid's skirt.
To keep things simple, the bags were also limited to the collection's color palette of subdued, neutral hues, which included black, grey, white, and brown. There were also styles in sorbet yellow and pale pink, which have previously been seen on Prada It-bags.
Read Also: Sportmax Fall-Winter 2023 Ready To Wear Collection
See collection below;