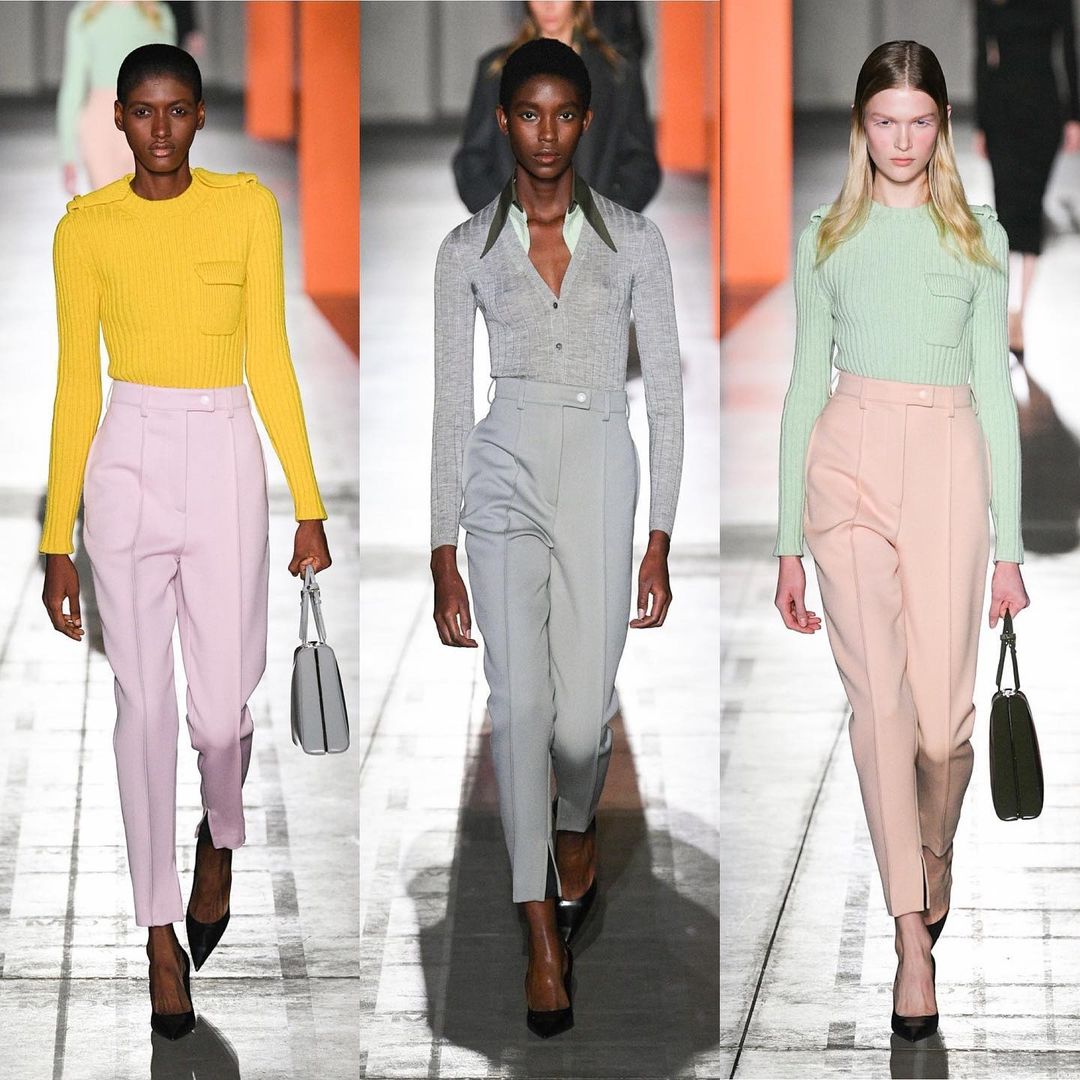 Prada Runway Show for Milan Fashion Week FW23 Ready To Wear Collection should be considered one of the best collection displayed as the fashion brand went multi color on us with use of bright colors and the combination of these colors are what is mind blowing.
The show which started with models coming out of a dark corner into the light which was surrounded with orange huge pillars to the eager eyes of audience who welcomed them with camera flash capturing the moment.
Read Also: Max Mara Fall-Winter 2023 Ready To Wear Collection
There was a lot more variety in the skirt department: minis, pencils, and voluminous swing skirts all made an appearance, some of which were embellished with more of those origami fabric flowers. This was the concept's inverse, Simons explained backstage: incorporating the embellishments seen on wedding gowns, which are another type of uniform of care, into everyday wear. In that regard, the simple crewneck sweaters in camel and charcoal gray with which they were paired were effective partners.
The shirtless blazers with detachable dickey collars, as well as the pillowy white down-stuffed puffers and miniskirts, were extensions of ideas presented in their menswear show a month ago. Although Charli D'Amelio, the 18-year-old TikTok phenom, was seated front-row, the project's goal was to enhance reality rather than indulge in runway theatrics or stir up viral social media moments.
Read Also: FASHION HISTORY: the history of Carven
See full collection below;