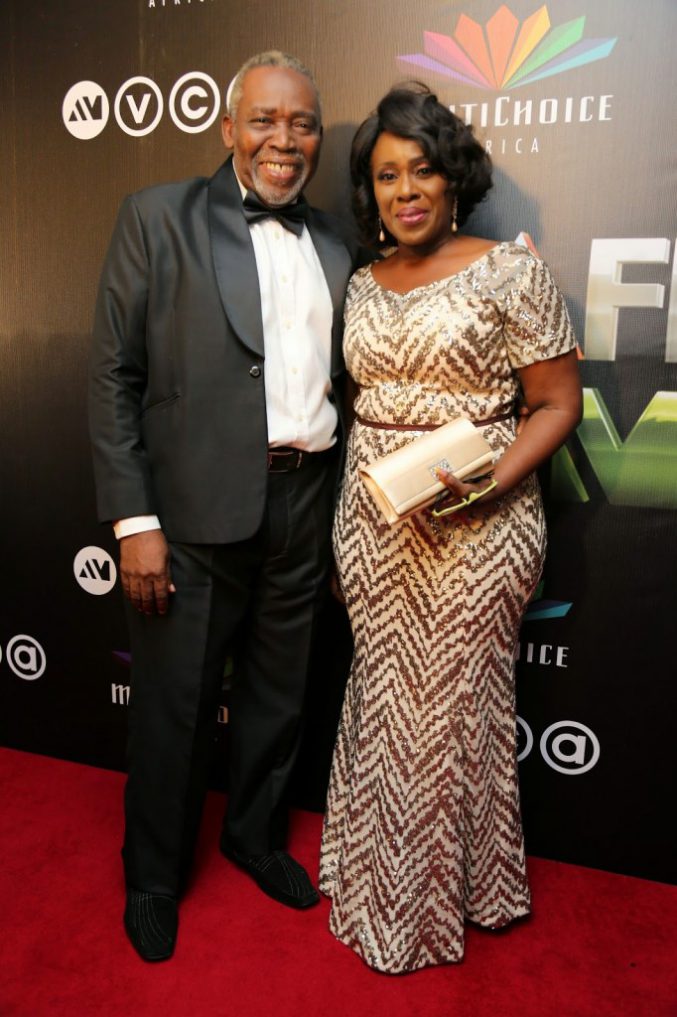 Veteran actor, Olu Jacob and his wife who is also a veteran actress, Joke Silva have revealed why she kept her maiden name even after marriage.
The actor who will be turning 80 on July 11, 2022, revealed why he let his wife keep her maiden name even after marrying her.
Read Also: Comedian, Lasisi Elenu calls out actor, RMD for doing the'Unthinkable'
"She is her own individual. When I met her, she was an actress known as Joke Silva so why should marrying me now deny her and her audience her name. She is Miss Joke Silva who is Mrs. Joke Jacobs. It is as simple as that. People now begin to say what they like. They have even written that we are separated and all sort of stuff. When she is working, she is Joke Silva but she is Mrs. Joke Jacobs at home."
Read Also: Northern Ankara style ideas for Sallah celebration
And this interview was 9 years ago, yet it was obvious the actor cherishes his wife.
However, Joke Silva's reply was quite different from that of her husband.
She said;
"It was a decision my husband and I made for two reasons. Firstly, I grew up knowing some people who as celebrities were known by a particular name and then the name changed. Subsequently, the marriage did not work and they went back to their maiden name. I did not want that to happen to me, so if I am Joke Silva, I am Joke Silva. If the marriage works, I am still Joke Silva, and if it does not work, I am still Joke Silva."

"Secondly, I was quite young when I got married but it also seemed as if these celebrity marriages were not marriages that worked all the time. Also, all my husband's professional life before we got married was in England and over there, nobody changed their names when they got married. Sometimes you would not even know that this person was married to that person because they retained their identity. Most times it is a brand. My brand was being built and was doing well around the time that we got married, so why change it? That does not change the fact that I am still Olu Jacob's wife."