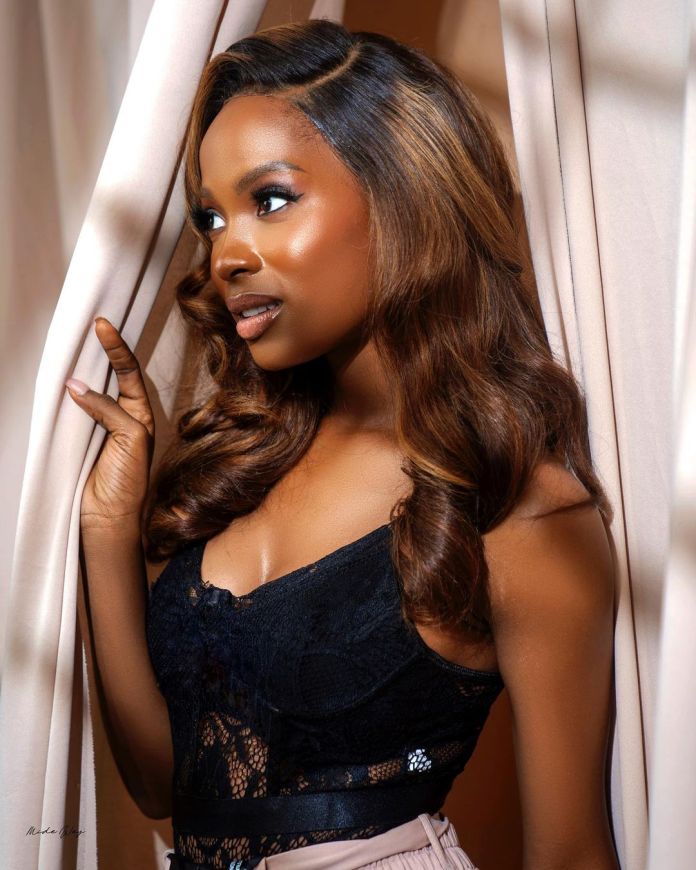 Actress, Jemima Osunde has decried the aggravating living conditions in Nigeria while emphasizing the importance of obtaining and keeping your PVC.
According to the actress, Nigeria is tough and her people have to constantly fight for their, mental, physical, financial and emotional well being.
Read Also: Comedian, Lasisi Elenu calls out actor, RMD for doing the 'Unthinkable'
Taking to her Instagram page she wrote;
"Nigeria!!!!!! Bruh! This place is tough. We're mostly in a constant state of fighting for our Mental, physical, emotional, financial well being.

"To start counting the many many things that aren't right in Nigeria will frustrate and weaken your spirit. I see why people on twitter find a way to make jokes out of even the darnest situations cause if you don't laugh you will most definitely cry and I personally prefer to laugh.
Read Also: See reason why Joke Silva kept her maiden name even after marriage to, Olu Jacob
'Someone said something, "even your money isn't a guarantee for your safety here anymore. We're all in this mess together and I 100% agree.
When it comes down to it, all of us are suffering and not safe. Gods mercies are sufficient in Jesus name

"I pray for everyone reading this. For everyone fighting to stay alive & afloat in this country. I pray for myself and I pray for you.
All I can do now is pray and hold on TIGHT to my PVC.

"Last slide is one of the barest minimum things that now gives me joy cause this place is a mad jungle! This is where we're at now."