Nigerian comedian Kehinde Peter Otolorin, better known by his stage name Kenny Blaq, is poised to release his first-ever Netflix comedy special.
On Wednesday, November 17, 2021, the comedy titled "In My Room" will be released on the popular streaming site, Netflix.
Kennyblaq's Unic Made Entertainment, in association with Blue Pictures Distribution Limited, will stage a premiere at Blue Cinemas, Onikan, Lagos, on the release day, ahead of the Netflix release.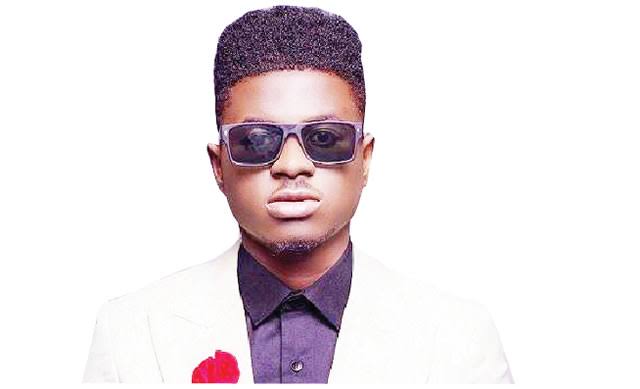 The entertaining show will be webcast to audiences of all ages and will introduce the comic to new markets such as the rest of Africa, the United Kingdom, and Canada.
The 27-year-old comedian's debut VOD special puts him in a strong position to grow his fan base and strengthen his bonds.
"Is a one-man show, as comedian and musician Kenny Blaq reflects on a year stuck indoors amid COVID-19, riffling on airport customs, his love life, and more," Netflix says of Kenny Blaq's "In My Room."
Previously, the Nigerian film industry, also known as Nollywood, had a lovely romance with Netflix, with the American video-on-demand behemoth building a Nigerian office and reciprocating the love by commissioning original projects.
Kenny Blaq has paved the way with 'In My Room,' opening up a world of possibilities for other home-based comedians.
Kenny Blaq has built a good reputation as one of the ecosystem's most genuine creatives.
Kenny has built a reputation as one of the few touch-bearers of the sub-genre known as music-comedy, having put in over a decade as a stand-comic. Unafraid to venture into unknown territory, Kenny Blaq, as he is affectionately known, fashioned his award-winning show, The Oxymoron of Kenny Blaq, after a broadway-style comic extravaganza.
It paid off, as the show took home awards at the Naija FM Comedy Awards.
The 2017 The Future Awards Africa Prize for Comedy winner garnered international notoriety by selling out his main performance, State Of Mind, at London's Indigo 02, which he won.
The young comedian has also toured widely, selling out locations in the United States of America, the United Kingdom, Canada, Europe, and Africa, aligning his Unic Made Entertainment company with the likes of UK-based renowned event curator, Smade Entertainment.
"On Christmas Day last year, I arranged an intimate music comedy event for a handful of my followers, as a test shot for my first ever special attempt, after seeing a lot of it on Netflix," Kenny Blaq said of his new project.
"I'm overjoyed that Netflix has licensed the test shot exclusively." I'd like for folks to watch it and provide me some feedback.
"First, they should go to Netflix's 'Coming Soon' section and scroll down until they find In My Room.
READ ALSO:netNetflix launches its new video game platform on Android devices
"Click the 'Remind Me Button,' and share the love by forwarding this to others." To create a major splash, I'd rely on the backing of my fans."
He also stated, "Getting on an international VOD platform has always been my ambition."
"I knew my day would come after all the hours I spent on Netflix watching some of my favorite comedians like Kevin Hart, Chris Rock, and Dave Chappelle.
"This is only the beginning for me; we haven't even scraped the surface." I want to be able to provide all of my unique relevant amusing experiences to individuals of all ethnicities and colors everywhere in the world on demand.
"Everyone understands how important excellent content development is to me; some even believe I'm insane." I feel validated when I go to bed and watch Netflix."