Jagun Jagun an heroic masterpiece filled with suspense tells us the story of a dominating warlord, Ogundiji, who leads an army of warlords. He is a butcher of humans on the battle field, not to be dared, his anger was displayed when a young warrior challenged his authority by showing interest in a beautiful maiden in the village, a character played by Bukunmi Oluwashina.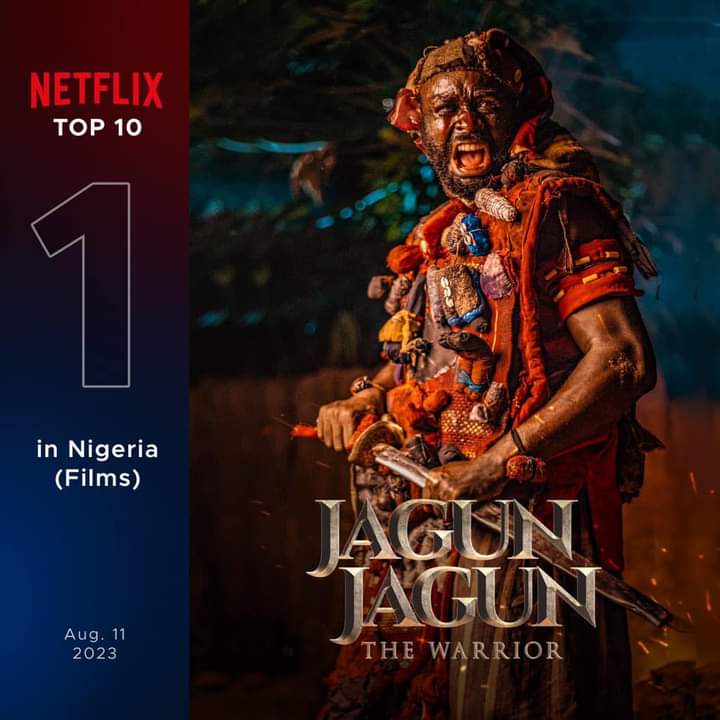 Femi Adebayo did an epic work on 'Agesinkole', so calling this 'Jagun Jagun' epic is below context, I call it an heroic non-fictious play. It beats his previous work in terms of storyline, cinematography, direction and setting. Read also 
Cinematography gave viewers a clear detail of the war scene, method of attack, survival instincts, killings, visual effects etc.
The direct acting style of top characters like Femi Adebayo, Bukunmi Oluwashina, Lateef Adedimeji, Ibrahim Chatta and Fathia Balogun-Williams, displayed in the movie gives an enchanting play. The actors interpreted their role within context. Femi Adebayo's Jagun Jagun is a 2-hour 15-minute perfect finish for the cinema. Read also 
The play would have been an up-play if Ibrahim Chatta's character was prolonged. His aesthetic in acting is superb, I hope there would be a second part otherwise it will be a downplay of Chatta's character and prowess.
The storyline is relatable and can't be said to be a fiction, it portrays reality. It will appeal much more to the older generation than the Gen Z.
Jagun Jagun will probably break the record made by Femi Adebayo's last movie 'King of Thieves' which grossed N450 million at the cinema. Read also 
It's flaws is that the storyline commenced with war and blood shed, a lot of scenes featuring different kingdom. these almost made the storyline confusing until halfway when the plot started taking effect.
However Femi Adebayo delivered a master piece that introduced a lot of suspense. This is likely to change the reality of Nigerian Nollywood where the ending of a story is obviously predictable from start.