A Naija Christmas is said to be the first of its kind; the first Nollywood Christmas movie which was premiered on Netflix December 16, 2021.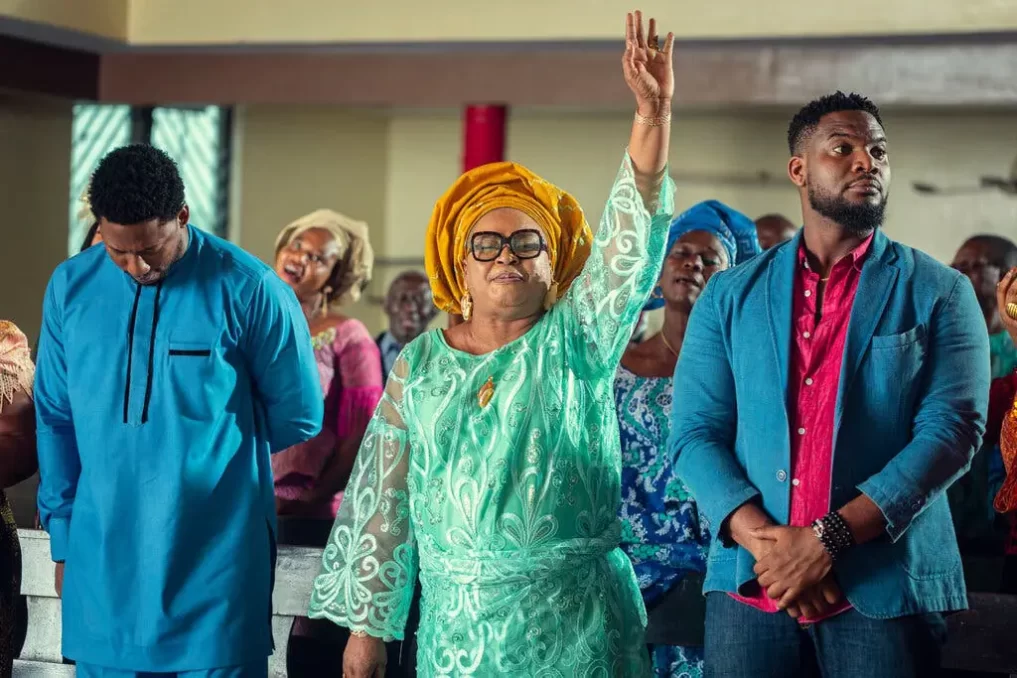 Produced and directed by ace Nigerian filmmaker Kunle Afolayan and starred veteran actress Rachael Oniga (now deceased) and other stars like Efa Iwara, Kunle Remi, Alvin Abayomi and Segilola Ogidan; a multiple award-winning Nigerian/British film and T.V actress.
Set in Lagos, 'A Naija Christmas' was shot around July with actors Mercy Johnson, Lateef Adedimeji, Caroline King, Ade Laoye and Linda Osifo in supporting roles. And a special appearance by music Fuji legend Pasuma.
A Naija Christmas, is a Romantic-comedy which is dedicated to Rachel Oniga, who played Mama, an aged Lagos socialite whose desire for her boys; Ugo, Chike and Obi to marry and make her a grandma forced her to promise to gift her Prime Lekki house to any son who brings back a wife on Christmas.
'A Naija Christmas' movie follows the lives of three brothers and their mother, who only wishes for her sons to bring home their potential wives for Christmas and inherit the family home.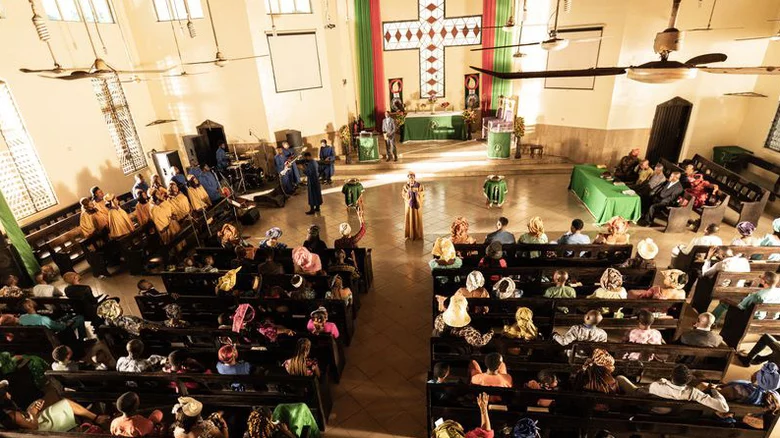 Rachael Oniga wanting her boys to marry and the desire to be a grandma is definitely your typical Nigerian story.
Ugo (Kunle Remi), when many women broke into his music studio and wrecked his equipment, the first son, who is a serial womanizer, was forced to go into debt. Now that his partner Tony Torpedo is pressuring him, his only alternative is to marry swiftly, inherit the family home, sell it, and pay off his debt. But, as his mother sets him up with Sister Ajike (Segilola Ogidan), who quickly transformed him from playboy to loverboy in a matter of days, he realizes that things aren't that simple.
Obi, as 'A Naija Christmas' opened with a scene of him getting set to propose to the one he thought was the love of his life, Efa Iwara, the second son who works in the advertising business, would have been the best chance to get married first. He planned an expensive proposal, and Linda Osifo flatly refused him while being filmed on camera and live-streamed on social media, making him a trending topic on social media under the hashtag #MuguRejectionGuy.
This did not deter him. He kept applying pressure, but it wasn't long before he realized he was after someone else entirely.
Chike (Abayomi Alvin), the last son, seemed to be the most secretive of the three children, since he left us all guessing about who his wife was for about half of the film. The reveal was unexpected because he is in love with Mrs. Bliss, played by Mercy Johnson, the youngest member of his mother's church group who is also married.
They both know their relationship was supposed to be kept hidden until Abayomi Alvin fell in love and requested Mercy Johnson leave her husband for him. That didn't work out. He ended up alone and heartbroken because she rejected him.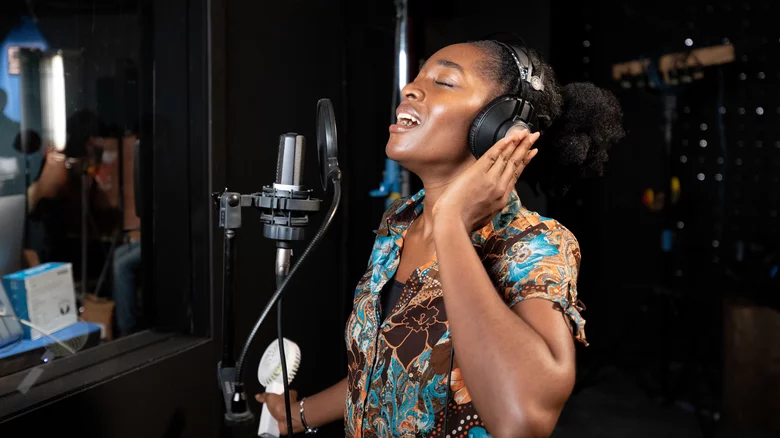 In conclusion of the matter, the movie 'A Naija Christmas' is a typical Nigerian story of a mother desiring her children to get married and the grown-up sons honouring a mother's wish.
With a show of what Nigerian Christmas can sometimes be and highlights of culture, the Naija jollof, rich Yoruba language and 'ghetto feel' the movie is a YES for Me. So, pop the corn and flex the Flix- why wait for December 25 to enjoy the Naija Christmas when you can now- everyday if you want, as we honour Nollywood veteran Mrs Rachael Oniga.
Watch the official trailer below:
'A Naija Christmas' will be Afolayan's second Netflix Original this year after premiering 'Swallow' in October.