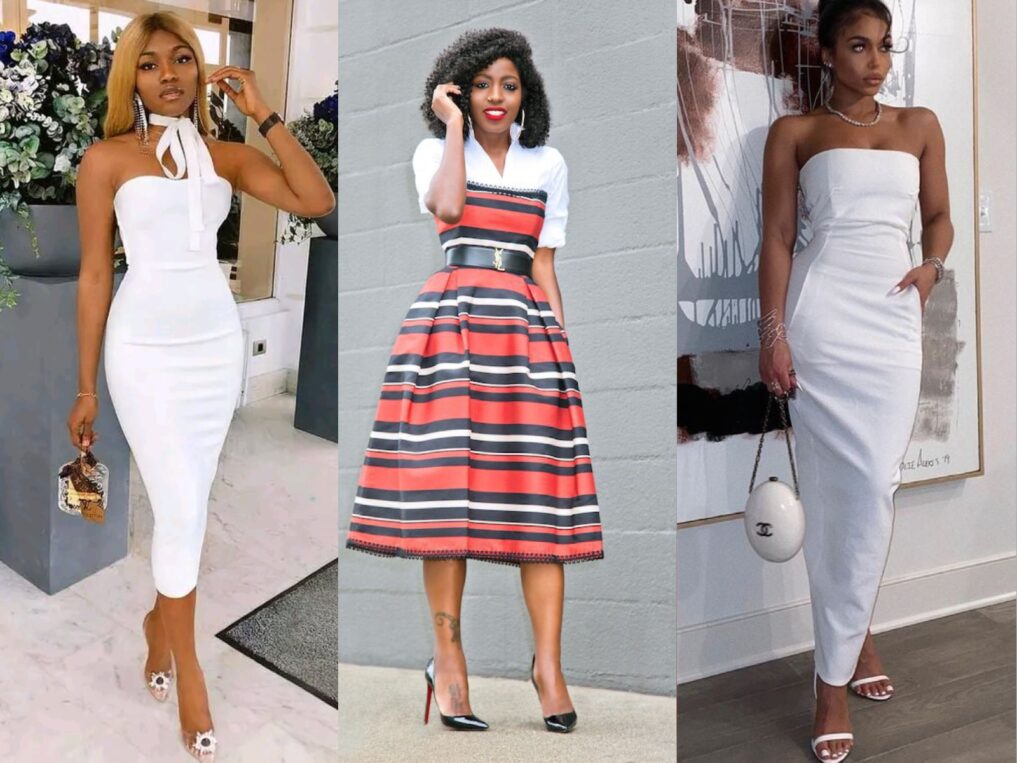 The strapless dress is a type of dress designed without straps or sleeves. They are a shoulderless type of dress that reveals the upper part of the body. Because of the design of the dress, the strapless dress is often worn during summer when the weather is hot or warm. However with a careful outfit combination, you can wear the strapless dress across all seasons. In this collection, we will be checking out 5 ways to style a strapless dress in 2022.
Read also: Essential Corporate Work Outfit For Ladies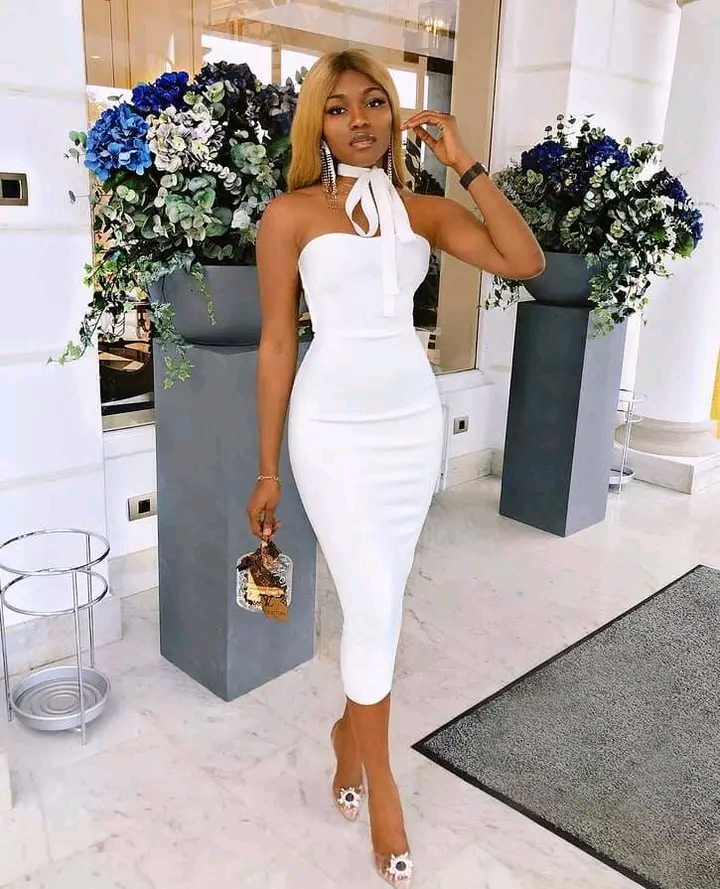 The strapless dress can be worn to achieve both formal and casual looks. Depending on the type of formal look, a jacket can be worn over to give the strapless dress a covering. Below are some of the ways you can style a strapless dress:
1. Wear a jacket over it
One of the ways you can wear a strapless dress is to wear a jacket over it. The jacket can be in the form of a blazer, a denim jacket, a leather jacket, and so on.
2. Wear a turtleneck underneath
During cold weather, you can wear a turtleneck under your strapless dress to give it more covering. Turtlenecks are a classy piece to pair with your strapless dress.
Read also: 5 Black Outfits Davido Looked Stunning In
3. Pair with a sweater
A sweater or cardigan can be worn over your strapless dress to keep the shoulders warm and also give it more covering.
4. Wear a white shirt underneath
For a corporate look, a white shirt can be worn underneath the strapless dress.
5. Wear stylishly with statement accessories
The strapless dress can also be worn alone without pairing it with other outfits. However, statement neck pieces are recommended to make the outfit look classy.
Photo credit: Pinterest
Click here to follow us on Instagram