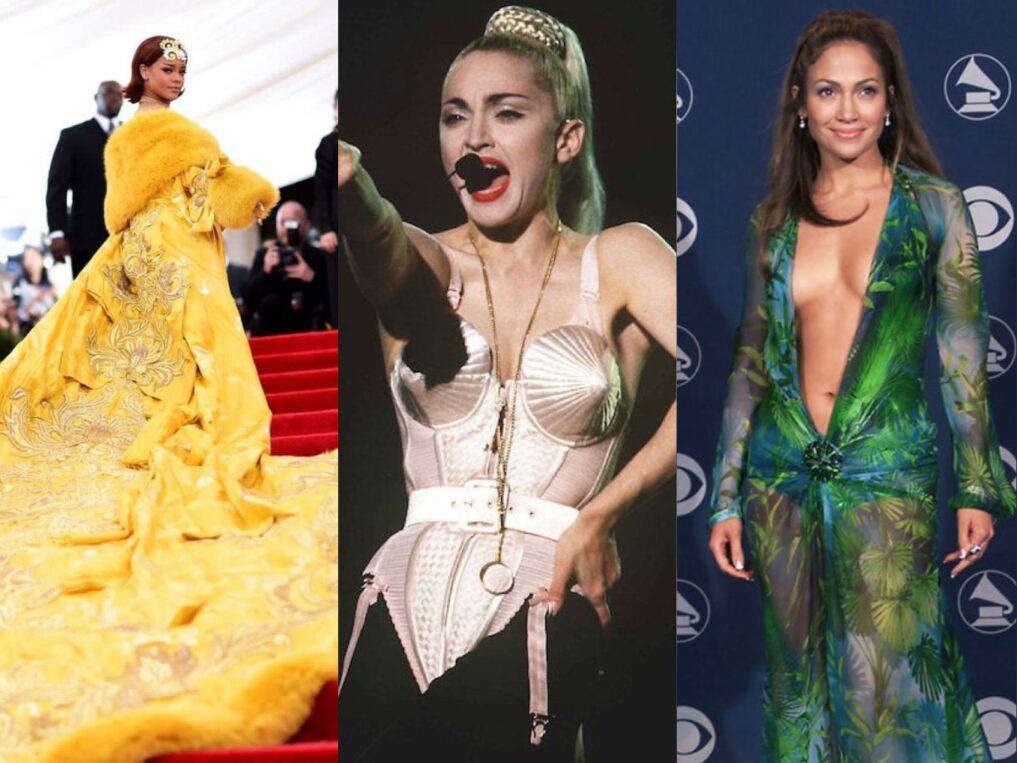 Over the years, fashion has been a form of expression and a way to make a statement. Some fashion moments are remembered in history for being iconic due to one reason or another. For example the Jennifer Lopez green dress to Audrey Hepburn's black dress in Breakfast at Tiffany's; here are the 12 most iconic celebrity fashion moments
Read also: 5 Iconic Gown Moments Ever
1. Jennifer Lopez's green dress in 2000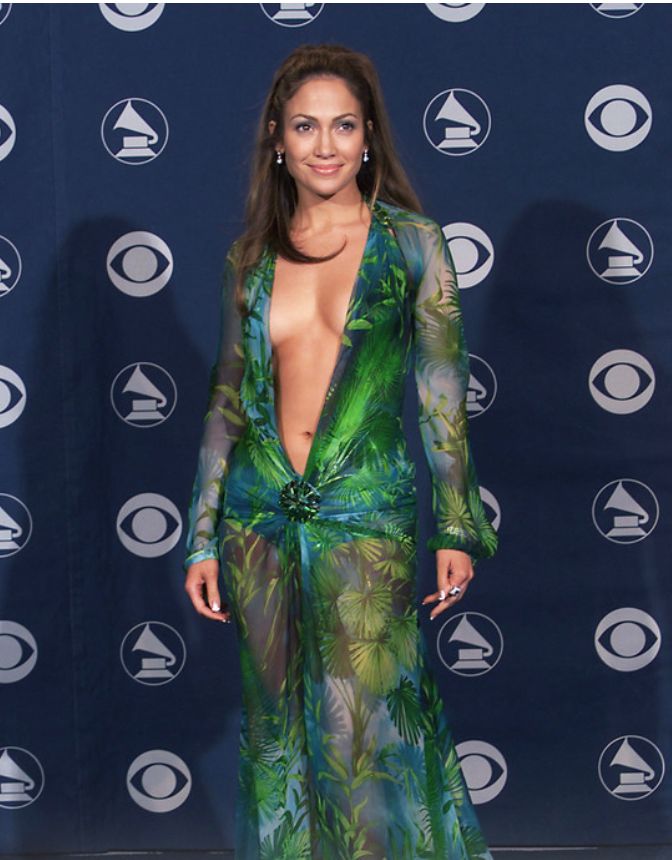 Attending the 42nd annual Grammy awards in 2000, Jennifer Lopez wore a jaw-dropping green dress designed by Donatella Versace. The design of the dress became a conversation and is regarded as one of the most iconic fashion moments in history.
2. Princess Diana's revenge dress
Shortly after her divorce from prince Charles, Princess Diana wore a black dress to the vanity fair party in 1994. The dress is however named the revenge dress.
3. Lady gaga meat dress
Lady Gaga during the 2010 MTV video music awards caused a stir with her dress made from actual beef. The dress designed by California designer Franc Fernandez was preserved and is now on display at the rock and roll hall of Fame in Cleveland.
4. Audrey Hepburn Breakfast at Tiffany's dress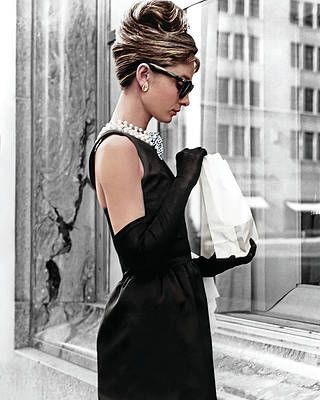 In her role as Holly Golightly, Audrey Hepburn wore a black form-fitting gown as she stood in front of the Iconic Tiffany and Co building on New York City's 5th Avenue. Her look was so captivating it made the little black dress an essential in every fashionable women's wardrobe.
5. Britney Spears and Justin Timberlake
Attending the American music awards in the early 2000s, Britney spears and Justin Timberlake wore head-to-toe patchwork denim ensembles. The duo during their relationship in the early 2000s ruled the gossip magazine and are known to embody the era of ridiculous style.
Read also: 10 Nigerian Celebrities Iconic Gown Moments
6. Madonna's cone bra
One of the inspirations behind popular designer Jeans Paul Gaultier's designs is the Madonna cone bra. The cone bra which is a symbol of female empowerment was debuted by Madonna at a concert in Japan in 1990 after a major backlash over her song, like a prayer.
7. Marlene Dietrich in the 1930s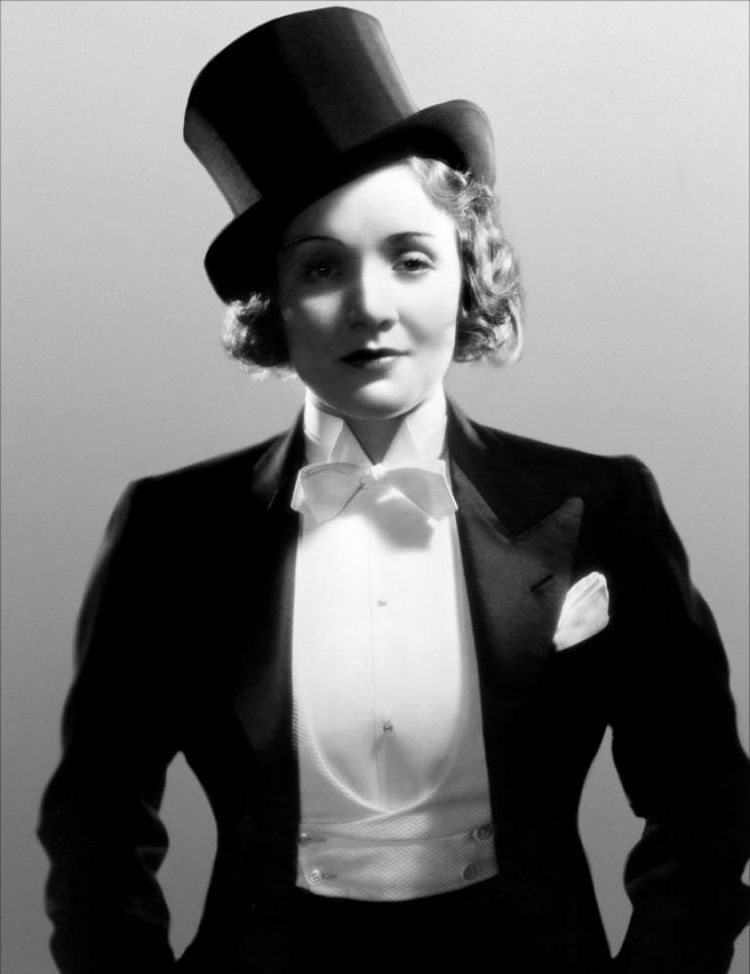 During the time women were still restricted to dresses and bloomers, Marlene Dietrich made history as one of the first Women in Hollywood to be photographed wearing pants. She was a fashion revolutionary and a devoted jeans wearer.
8. Don Draper in Mad Men 2007
The ensemble worn by the Don Draper character in Mad Men show which debuted in 2007 has inspired much fashion among men. This is one of the outfits inspiring countless men to dress better.
9. Marilyn Monroe's happy birthday dress
Marilyn Monroe singing a happy birthday song to President John F. Kennedy wore a skin-tight sequined gown." I can finally retire from politics after having a happy birthday sung to me in such a wholesome way" the president remarked. The dress was recently worn by Kim Kardashian to attend the Met Gala 2022 award night.
10. CeeLo Green Golden ensemble
At the 2017 Grammys, the singer CeeLo Green was dressed as his alter ego Gnarly Davidson. however, a power ranger was what everyone could see.
11. Rihanna's yellow fur-trimmed gown by Guo Pei in 2005
Attending the met gala in 2015, Rihanna wore a yellow fur-trimmed gown that was infamously made a meme for pizza, omelet and a bowl of pasta.
12. Michelle Obama bare armed dress in 2009
For her first official portrait as the first lady, Michelle Obama wore a bare-armed dress designed by Michael Kors. She was both lambasted and praised for her choice of clothes.
Photo credit: Pinterest