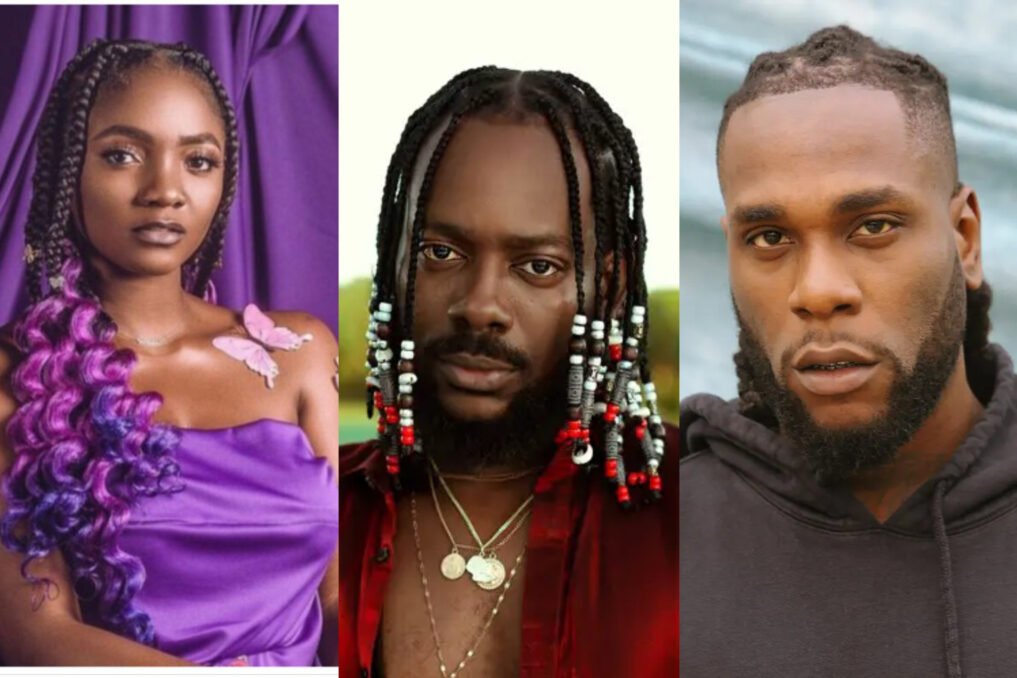 Nigerian songstress, Simi has slammed a Twitter user who alleged that her husband, Adekunle Gold copied Burna Boy's style and mannerisms.
The Twitter user posted a picture of Nigerian fighter, Israel Adesanya rejoicing with Adekunle Gold and his companions. He went on to allege that the musician emulates Burna Boy's "stance, grin, and glasses."
He also pointed out how this has been going on for a while now, hence why he is speaking out.
Read Also: "I don't joke with my dad" Actress, Bimbo Ademoye reveals what will happen if her dad cries on her wedding day
He tweeted
"The Burna Boy plagiarism is really so obvious and very annoying at this point. Man can't you just be yourself? Same posture, same glasses, same smile, wtf?? It's been going on for a while now and we need to speak on it.

Now he's already linking with Odg's pals, the most annoying part of it all is that he doesn't acknowledge that he copies Odg in any way.

"Y'all really want to say this is coincidence? LMAOo, na to go sing LastLast remain for am".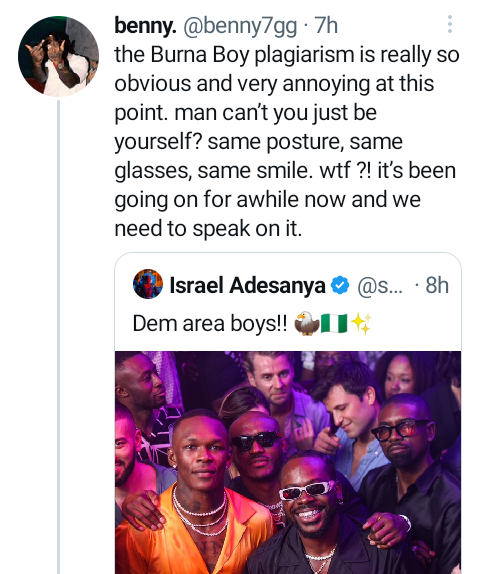 Without letting the accusation slide, Simi defended her husband and pointed out that those who have positive things happening in their lives do not engage in such behaviour.
The mother of one further said that individuals who use the internet to make baseless remarks about others who are focused on their work are pitiful.
She tweeted
"People that have good things going on in their lives really never do shit like this.

"And that's facts for everyone. When you come.on the internet talking nonsense about anyone minding their damn business, your life is most likely sad and you're distracting yourself. So it's you. I'm sorry for".
Read Also: Portable deserves accolades – Singer, Simi
What are your opinions on what the Twitter user said about Adekunle Gold and Burna Boy?