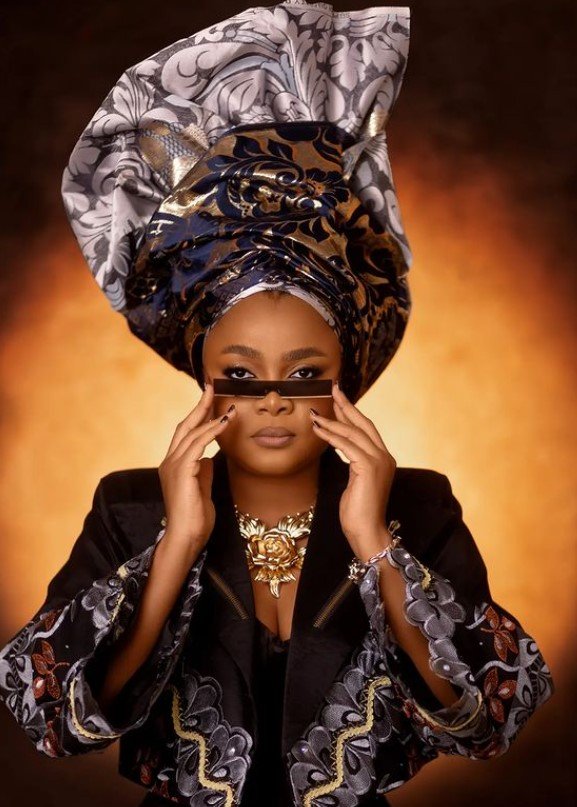 Nollywood actress, Bimbo Ademoye has disclosed what she will do if her father cries on her wedding day.
Taking to her Instagram stories, Bimbo who was reacting to a viral video of a man crying profusely on his daughters' wedding day said if her father should do the same, her wedding would be rescheduled.
She wrote,
"If my daddy cries on my wedding day, everybody should just be going home, because I'm going back home with my daddy. We will continue to reschedule the wedding till he's strong enough to let me go. Mi o fi daddy mi sere (I I don't joke with my dad)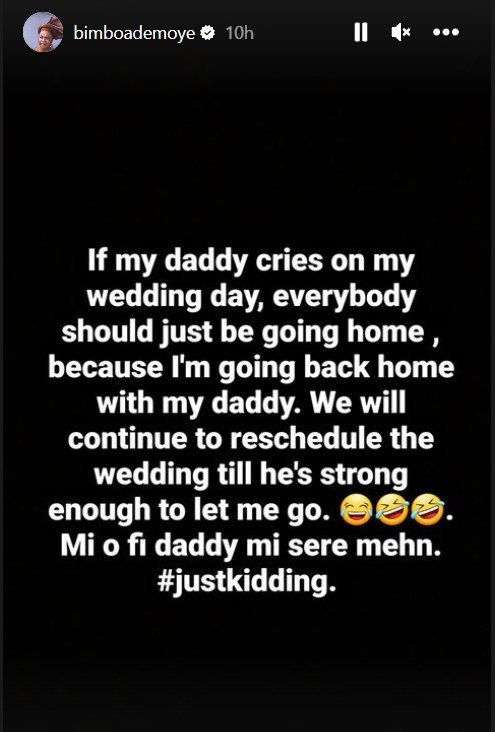 Bimbo Ademoye shares a beautiful father-daughter relationship with her father.
In an interview, Bimbo revealed that her father is a retired civil servant who has always been her role model. She also mentioned that her father has been instrumental in helping her pursue her dreams of becoming an actress, and has always been there for her whenever she needed him.
Read Also: 2Baba celebrates his youngest son, Innocent Idibia Jr. as he clocks a new age 
What will be your reaction if your parents shed tears on your wedding day?