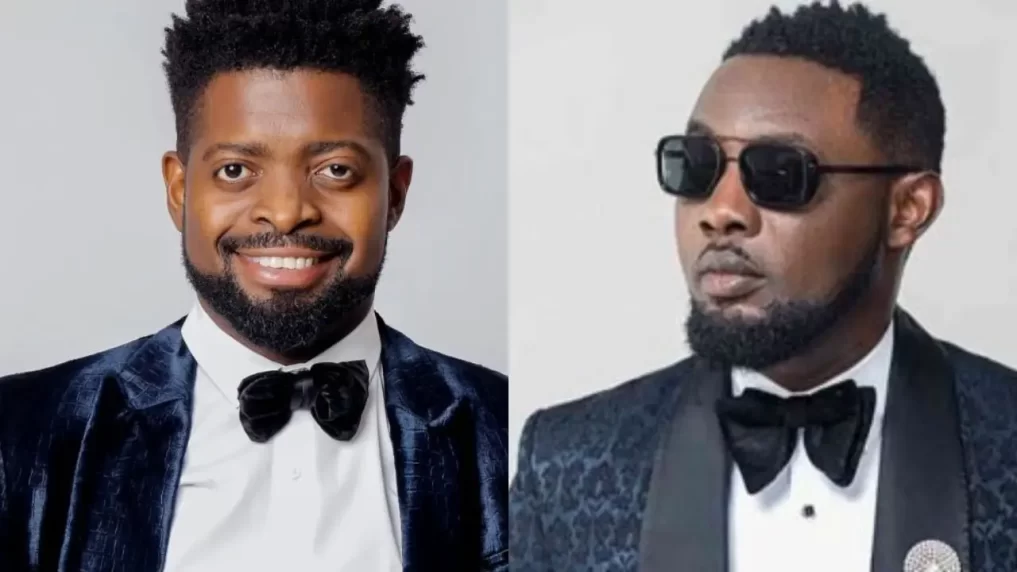 Comedian, Basketmouth has once again addressed his long-standing misunderstanding with his colleague, Ayo 'AY' Makun.
Glamsquad recalls that  Ayo 'AY' Makun shared details about the origin of his feud with Basketmouth.
The father of two in an interview with media personality, Chude Jideonwo, disclosed how their feud began back in 2006 when he was still struggling to make a living for himself.
Ay's tell-it all came up in the interview when Jideonwo asked why he mentioned an uncontrollable superiority complex in relation to the disagreement between him and Basketmouth during a Q&A  session on his Instagram story in May 2022. READ HERE 
Read Also: Check out 10 Nigerian celebrities who are currently single and appear happy
However, in a podcast with the honest brunch crew, Basketmouth revealed what transpired between himself and AY that made him call off their friendship.
According to Basketmouth, he and AY have never been friends, nor have they had any significant or personal connection. He also said that his introduction to AY was through comedy icon, Ali Baba, and that he had never served as a mentor to Ay.
The father of three further said that something significant occurred between him and AY, which he opted not to reveal, and that no client was involved in their dispute.
H also noted that it is typical of AY to generate publicity for his upcoming show by spreading false information.
See the video below
Read Also: Video: "I was humiliated at Basketmouth's wedding" Ay Makun continues to recount feud with his colleague 
Who do you think is telling the truth between Basketmouth and AY Makun over their long-standing beef? kindly share your thoughts in the comment section below.