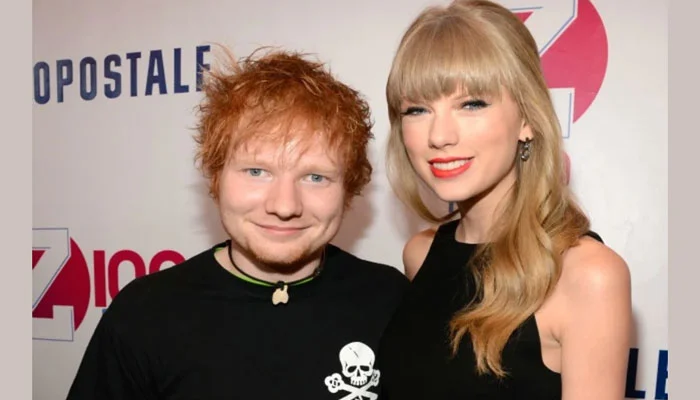 English singer-songwriter, Edward Christopher Sheeran better known as Ed Sheeran has disclosed that his decade-long friendship with Taylor Swift is a "kind of therapy".
Speaking to Zane Lowe on Apple Music 1, the Perfect hit-maker said that he talked to his friend Swift about things going on in his music career.
He explained that,
"I have long, long, long conversations with Taylor about stuff just because I feel like she's one of the only people that actually truly understands where I'm at, because she's solo artist, she's stadiums," explained the Shape of You singer.
The 32-year-old further disclosed that he spent an hour and 20 minutes catching up with Swift before this interview.
"We were just … Everything that was on our minds we talked about."
"I mean that in itself is kind of therapy as well because you're actually talking to someone that genuinely gets it."
Ed Sheeran further said that
"All the things that you feel and have insecurities about and how other people treat you or how your family treats you, how your friends treat you, Taylor is just basically in the same sphere,"
Sheeran pointed out that it was Swift who was an inspiration "for a lot of the songs" on his new music album, Subtract.
The singer stated that Taylor was first who introduced him to The National's Aaron Dessner when they were working on Red (Taylor's Version) together.
Sheeran recalled Swift's words,
"I think it'd be really important for you as an artist to do what I did and work with Aaron because this is what it did for me. And I think you and Aaron should work together.'"
The father of two added that
"And she was right".
See the video below
Which of Ed Sheeran's songs is your favourite?
Read Also: Ed Sheeran found not guilty of copyright infringement in Marvin Gaye case