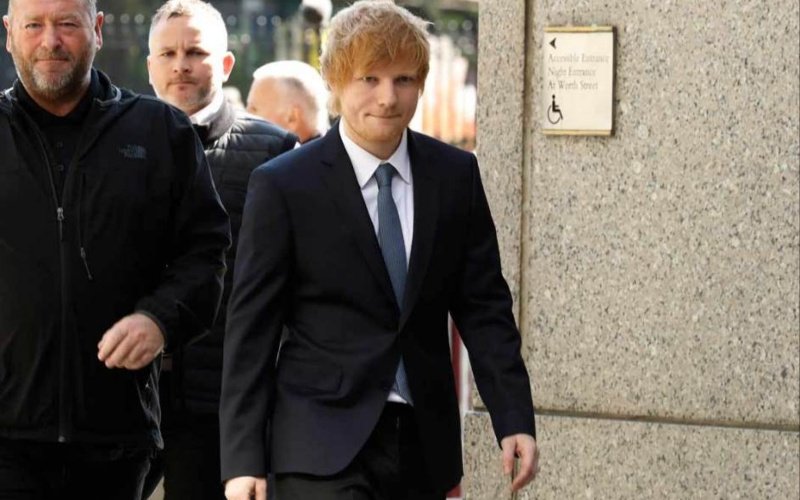 Grammy-winning British singer-songwriter Ed Sheeran has made suggestions that he might stop making music.
The singer of "Shape of You," who is being sued for copyright infringement in Manhattan Federal Court, New York, declared he would stop writing music if found guilty of plagiarizing Marvin Gaye's soul standard "Let's Get it On."
READ ALSO: "Thank you for always making me proud" Basketmouth celebrates his first daughter on her birthday
In his hit song "Thinking Out Loud," Ed Sheeran was accused by Gaye's co-writer Ed Townsend's heirs of stealing a four-chord progression from the 1973 soul classic.
They are asking for a staggering $100 million in compensation.
Ed Sheeran angrily refuted the allegations, calling them "insulting,"
Ilene Farkas, Ed Sheeran's attorney, questioned him about how the trial was affecting him.
He said;
"If that happens [that I'm found guilty], I'm done, I'm stopping."

"I find it really insulting to devote my whole life to being a performer and a songwriter and have someone diminish it."