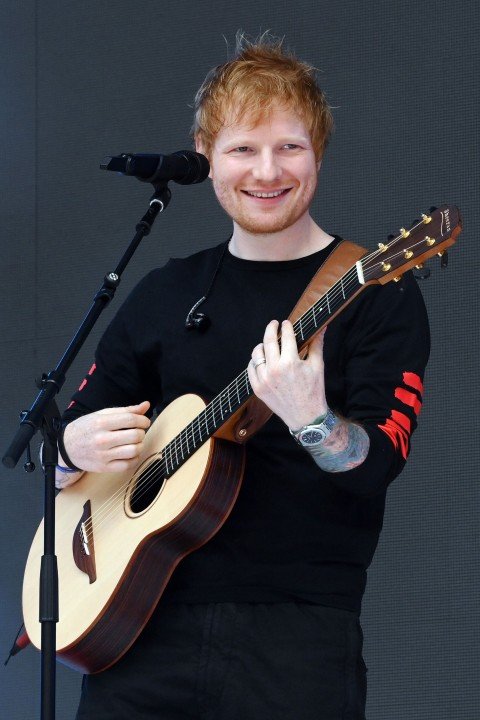 A Manhattan district court has cleared British pop star Ed Sheeran of all charges in a case brought by the estate of Marvin Gaye.
After being brought before a Manhattan court by the estate of iconic R&B artist Marvin Gaye over allegations of plagiarism of the late artist's 1973 album "Lets Get It On," the Grammy winner found himself at the focus of yet another legal dispute.
READ ALSO: Glam Look Of The Day: Toke Makinwa Serves Dashing Fashion
A jury should determine whether the hit maker is accountable to the Marvin Gaye estate and the heirs of the late producer Ed Townsend, who co-wrote the song with Gaye, on May 3, 2023, according to U.S. District Judge Louis Stanton.
Ed Sheeran vehemently denied any wrongdoing and even threatened to quit the music industry if the jury found him guilty.
Sony/ATV Music Publishing and Atlantic Records, through which the music was distributed, were the other parties named as defendants in the lawsuit.
On May 4, 2023, the jury exonerated him of plagiarism for using the Marvin Gaye song in his global hit "Thinking Out Loud."
Ed Sheeran can now avoid the fate of Robin Thicke and Pharrell Williams, who were ordered by a US court to pay the Marvin Gaye estate $5 million for copying the late singer in their number-one single "Blurred Lines," after being found innocent of any wrongdoing.