The Chanel resort 2023 ready-to-wear collection highlights different forms of outfits and designs.
The collection which was presented in Monte Carlo Beach Hotel channels the iconic evening glamour of Monte Carlo.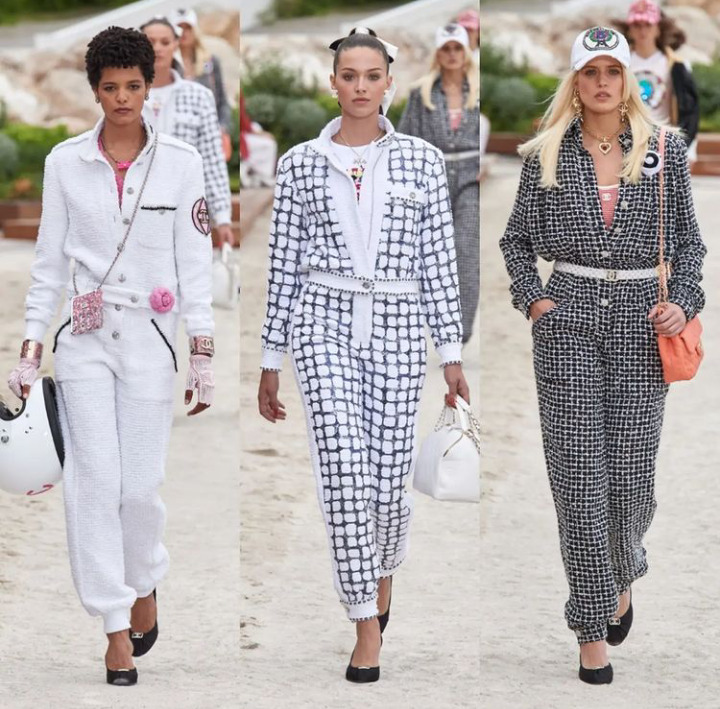 Read also: Look Book: Alexander McQueen 2022 Resort Collection
The collection showcases Virginie Viards coastal inspirations with Caroline de Maigret exploring the cosmopolitan elegance of a collection that shows the unique bond between Monte Carlo and Chanel.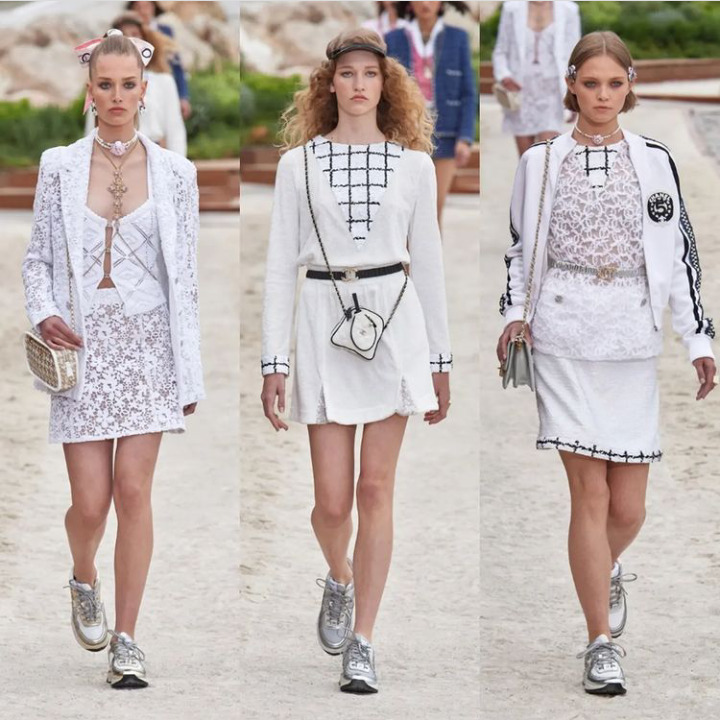 For its resort collection, different types of outfits are revealed on the catwalk. The collection also celebrated Karl Lagerfeld's penchant for high collared shirts.
Read also: LookBook: Givenchy Resort 2022 Ready To Wear Collection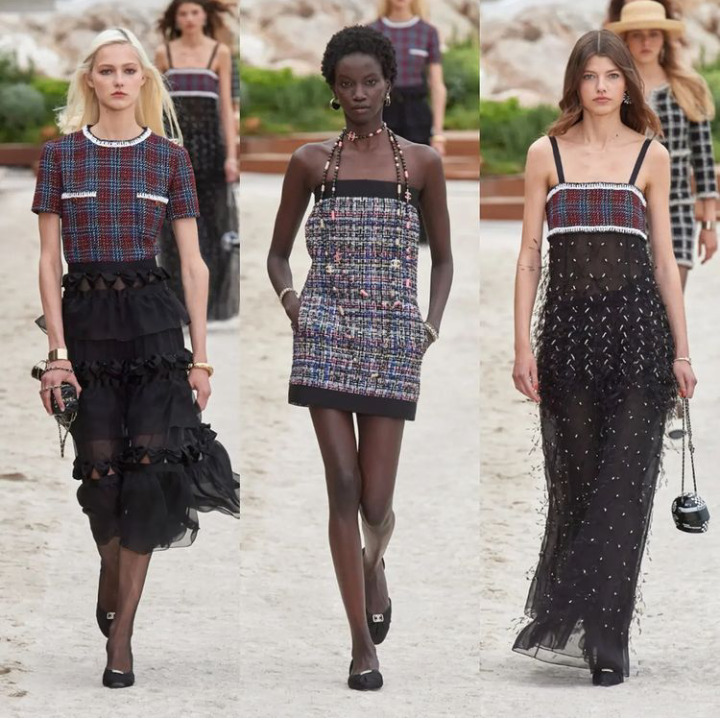 The fabric used varies in design and is of great quality. The signature Knitwears of the fashion house are also showcased in the resort collection. Mini skirts and dresses of different lengths and designs are revealed in the Chanel resort 2023 collection.
Photo credit: Fashionist Styles