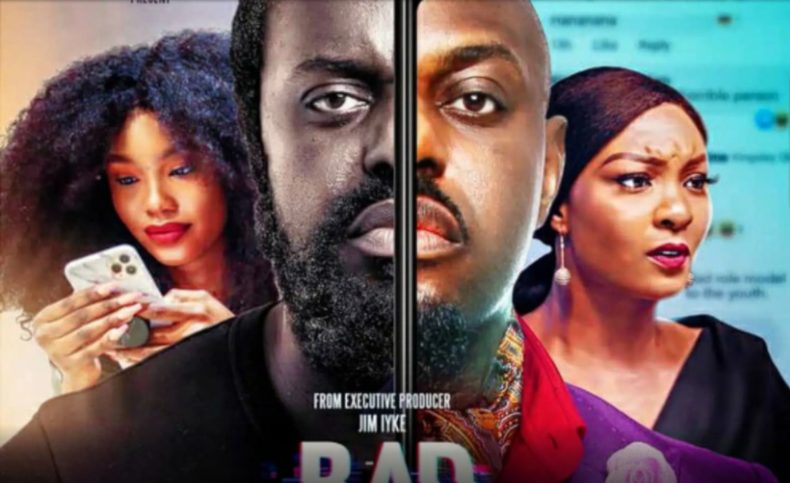 Here is Glamsquad Magazine's review of Jim Iyke's movie, "Bad Comments."
Bad Comments stars Jim Iyke, who also serves as the film's executive producer, as Frank Orji, a Hollywood heavyweight whose life is flipped upside down when he receives a social media call out from multiple platforms.
Kehinde Joseph is the author of this piece. Osas Ighodaro, Ben Toutou, Chiwetalu Agu, and Sharon Ooja are among the cast members of Bad Comments.
READ ALSO: Movie Review: 'Bad Boys and Bridesmaids' is absolutely not for children
Bad Comments is a film that focuses on highlighting the negative impacts of online trolling and cyberbullying, as well as addressing the concerns.
Did they, however, carry out all of this? A little, with a few lapses. Bad Comments doesn't fully address the issues it raises or how to effectively address them. There are a few lessons to be learned from this film, including the fact that your worst troll might be your closest friend, and that one must be vigilant in order to prevent public mockery.
Given the caliber of films being released these days in theaters, Horrible Comments isn't entirely bad, but it shouldn't be seen with all of your senses on high alert — just have fun and enjoy the ride.
READ ALSO: Movie Review: 'Hide and Seek' is amazing but will make you angry
As a seasoned professional, Jim Iyke absolutely 'killed' his role, while Osas Ighodaro also made a commendable impact with her increased acting skills.
We weren't expecting such a dramatic conclusion; there was just too much drama, disclosures, and a lengthy scene.
Finally, Bad Comments received praise for Jim Iyke's presence and delivery. You must leave part of your logical reasoning talents at home to really enjoy the film.
READ ALSO: Movie Review: What we think about Kunle Afolayan's "Swallow"
View this post on Instagram