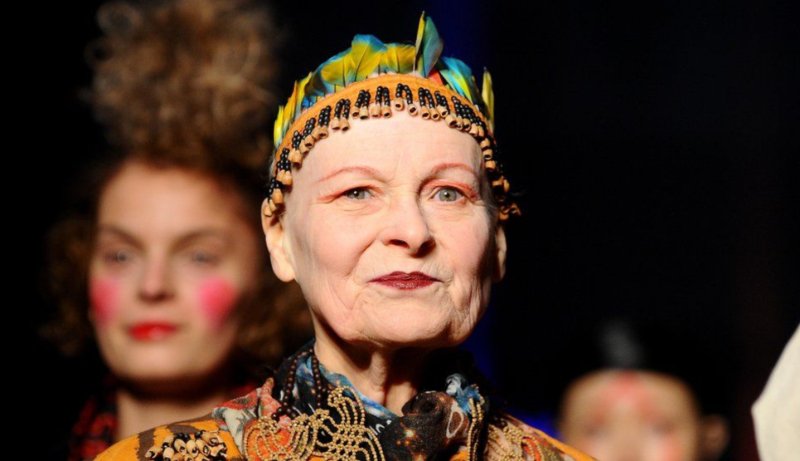 Vivienne Westwood, one of the greatest and most divisive fashion designers of all time, had a flare for the dramatic that was influenced by her love of art, anarchy, and the avant-garde.
The designer's whimsical and playful works constantly pushed the frontiers of print, color, and proportion. Westwood's designs immediately became popular with musicians from all over the world, across genres, and were closely associated with the UK punk rock movement of the 1970s.
Read Also: FASHION INTERVIEW: An Interview with fashion designer, Vera Wang
Here, we've compiled some of Vivienne Westwood's most recognizable ensembles, as worn by the visionary designer herself and by her friends, models, and singers.
On King's Road in London, Westwood and Sex Pistols manager Malcolm McLaren had a store named SEX. Pamela Rooke (a.k.a. Jordan) and Simon Barker (a.k.a. Six) are pictured here wearing Sex Pistols' renowned "God Save The Queen" T-shirts, which are now highly regarded (and frequently imitated) items of music merchandise.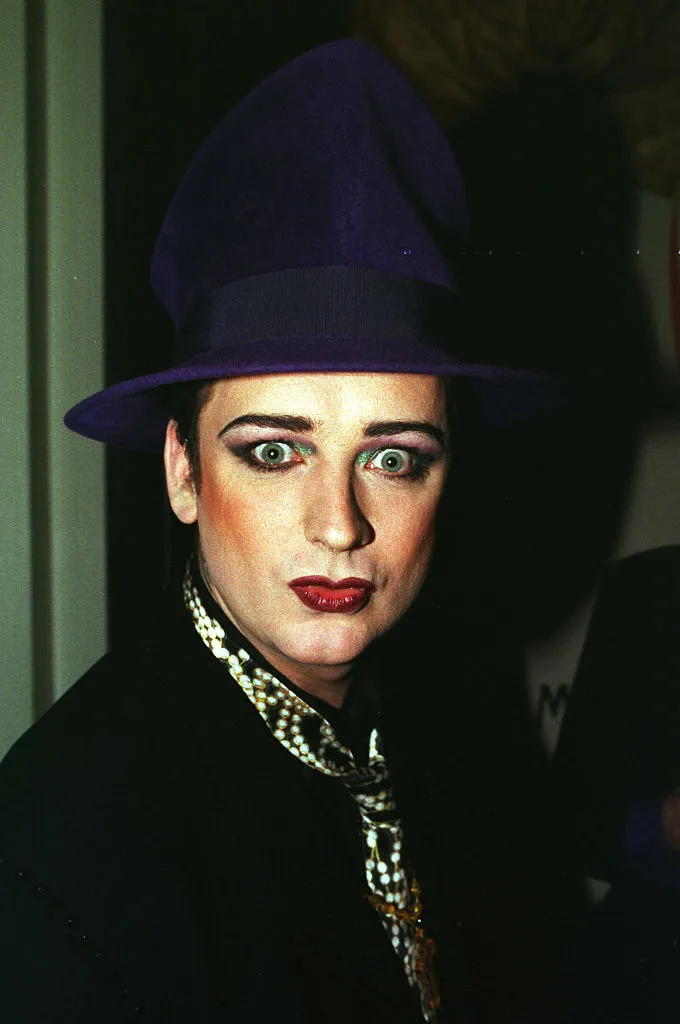 Boy George and Westwood seem to go together more than anything. The pair found themselves in the epicenter of the emergence of punk music and fashion in London, spawning what would go on to become one of the most important movements in history.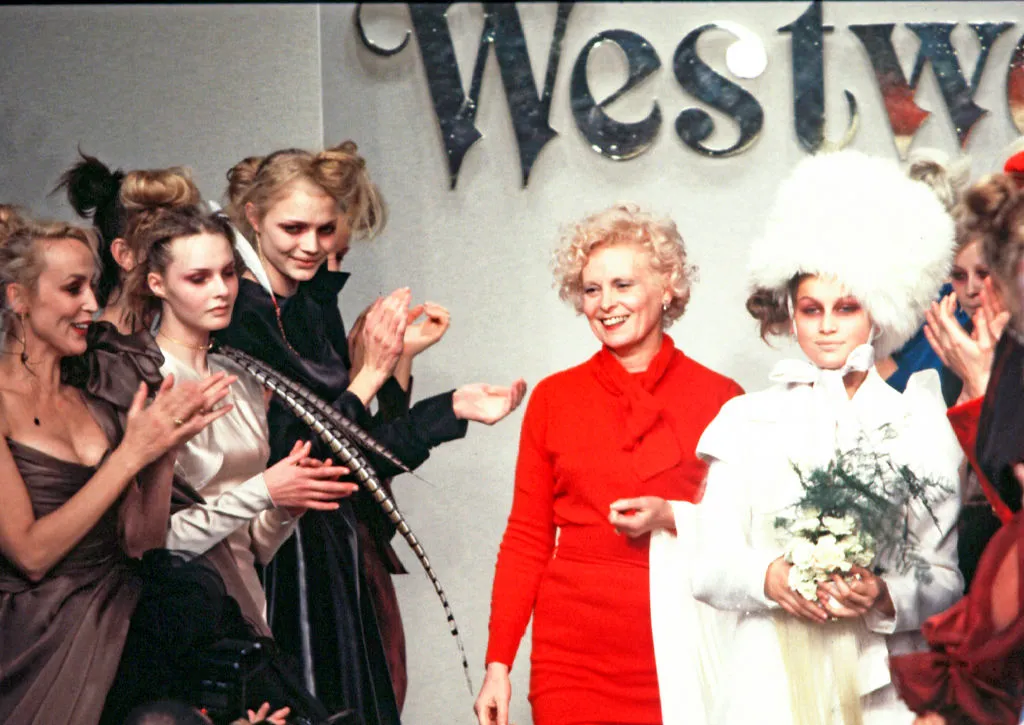 In several of her earlier presentations, Westwood was renowned for sending over-the-top bridal outfits down the runway, much like Karl Lagerfeld did at Chanel.
One of Westwood's most iconic bridal ensembles to this day was worn by model Laetitia Casta when she closed the designer's Paris Fashion Week show in 1996, with an oversized fur cap and draped "wedding" gown.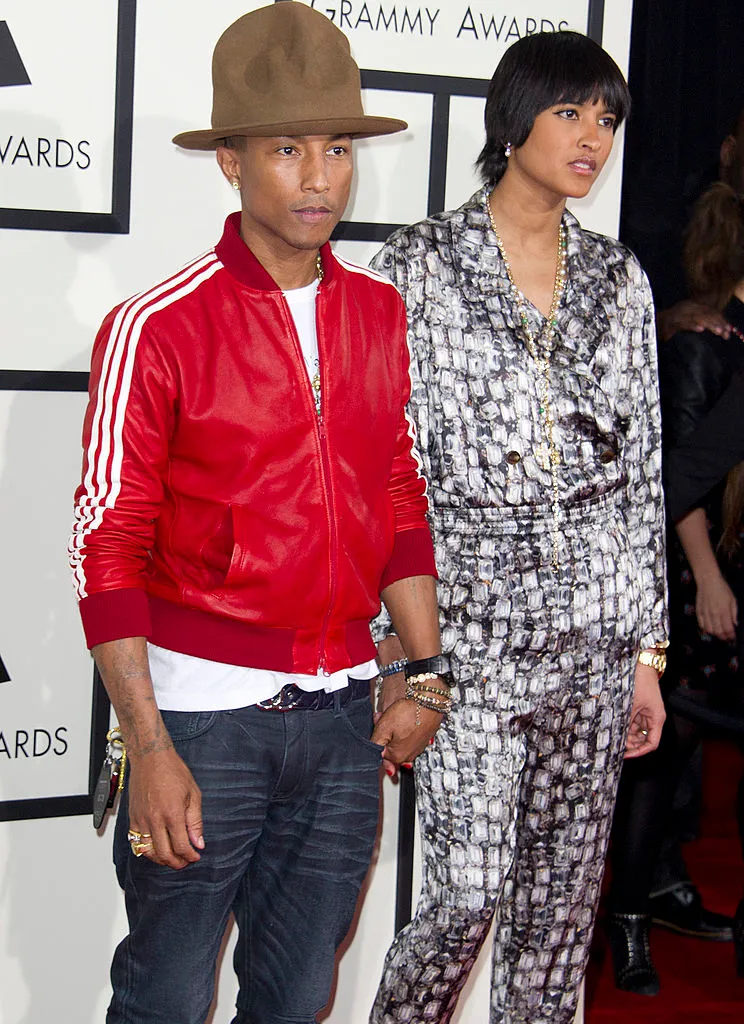 The hat worn by Pharrell Williams at the 56th Grammy Awards, which went viral, was one of the most recognizable Vivienne Westwood outfits in recent memory. The rapper and producer disregarded the traditional red carpet attire and arrived to the event wearing a vintage Westwood hat—specifically, the "Buffalo Hat" from the designer's fall/winter 1983 show—along with blue jeans and an Adidas track jacket.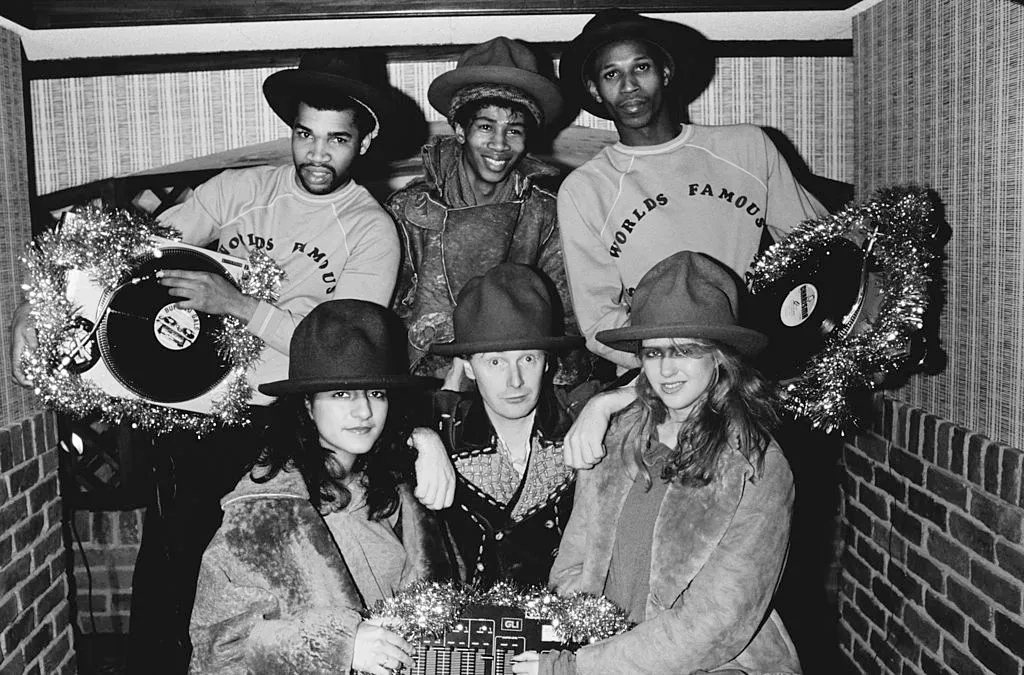 Pharrell wasn't the first performer to wear the hat, of course. Rappers Malcolm McLaren frequently collaborated with The World's Famous Supreme Team, and the group had early access to Westwood's 1983 "Buffalo" collection (as well as the Buffalo caps) years before Pharrell became well-known.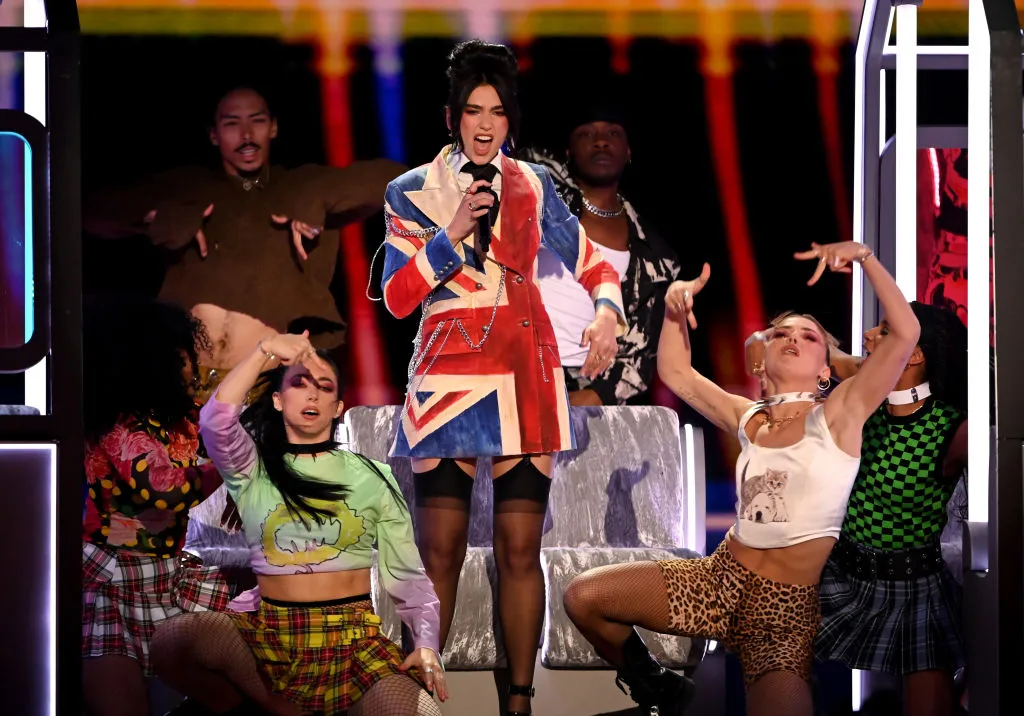 After hitting the carpet in a custom gold Westwood gown, Dua Lipa hit the Brit Awards stage in a Union Jack trench from Westwood that nodded to Geri Halliwell's infamous Spice Girls dress from the Ninties (Ginger's mini-dress was designed by Gucci).
From winning outfits to winning overall: Lipa wore Westwood as she took home the awards for Album of the Year and Best Female Solo Artist.
What could be better than one of today's most innovative musicians donning the ultimate rebel of fashion? Harry Styles was fully at ease for the September Rolling Stone cover shoot after releasing his most recent album, Harry's House, while wearing one of Westwood's famous ostrich feather plumes. What better way to let loose than dressed to the nines?
Zendaya looking amazing as always as she rocks a white floor length dress.