Late fashion designer, Vivienne Westwood (may God rest her soul) definitely left a great legacy behind as her Spring Summer 2023 collection reflects on the 70s dressing; wild and punky.
Read Also: MEET THE DESIGNER: Creative Director Of Fendi, Kim Jones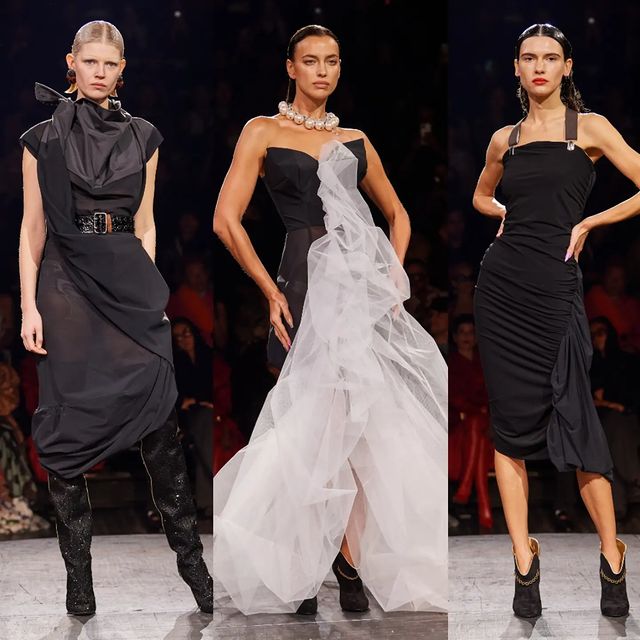 Westwood is closely linked to the Sex Pistols-inspired ethos of '70s dissent. However, she received accolades from Buckingham Palace twice (even if unencumbered by underwear). And she didn't stop there; in support of Prince Charles' long-running environmental activism, she released a t-shirt in the fall of 2015 with an image of him on it.
For instance, the neon-spiked tartan was a variation of the design initially used by MacAndy in her autumn 1993 Anglomania collection. The Cut and Slash collection from 1991 served as the inspiration for slashed denim. Additionally, a fantastic corset skirt was created from a design that Kate Moss wore while sucking on a lollipop in 1992. Naturally, there was also plenty of sex.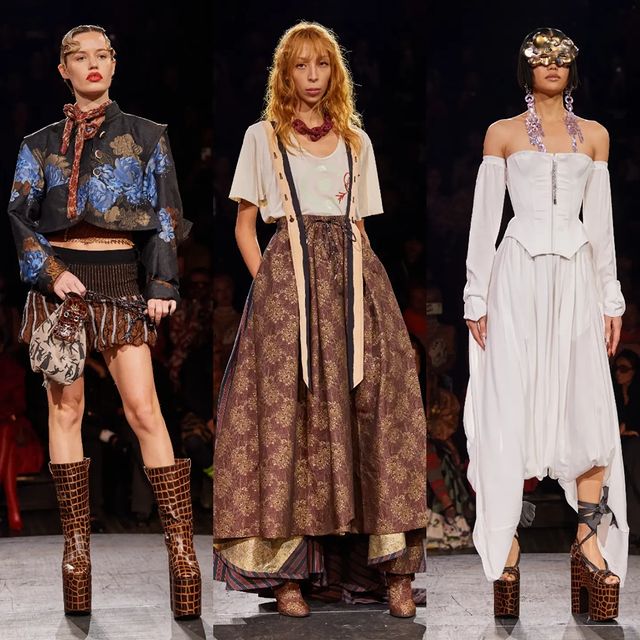 For example, jeans were available without a top button but with a "emergency button" halfway down the fly, and a pair of shorts known as the Rough Bum had a Savile Row-style pant-tightener over the salient area. One obtains the impression that the Westwood design team has a ball exploring, enhancing, and revitalizing her magnificent archive—recycling in the best sense.
Read Also: FASHION INTERVIEW: An Interview with fashion designer, Vera Wang
See full collection below;