Dame Vivienne Westwood passed away peacefully today in Clapham, South London, according to a statement released by her representatives.
Andreas Kronthaler, the 81-year-husband old's and co-creator, had this to say:
"I will continue with Vivienne in my heart.

"We have been working until the end and she has given me plenty of things to get on with.

"Thank you darling."
Biography of Dame Vivienne Westwood 
Westwood was born on April 8, 1941 in the Derbyshire village of Tintwistle, the daughter of Gordon Swire and Dora Swire (née Ball), who had wed two years earlier, only two weeks after the Second World War began. When Vivienne was born, her father was working as a storekeeper in an aircraft manufacturing facility; he had previously been a greengrocer.
When her family relocated to Harrow, Middlesex, in 1958, Westwood enrolled in the University of Westminster's jewelry and silversmithing program, which was then known as the Harrow Art School. However, she dropped out after one term because she "didn't know how a working-class girl like me could possibly make a living in the art world."
Following employment in a factory and studying at a teacher-training college, she became a primary-school teacher.
Read Also: FASHION HISTORY: the history of Monique Lhuillier
Westwood's designs were original and served as a reflection of her personal philosophy. Gary Ness, who provided Westwood with ideas and titles for her collections, worked with her on a few occasions.
Pirate was the first fashion line McLaren and Westwood presented to the press and prospective global customers. Their collaboration later resulted in collections with the theme names Savages (shown in late 1981), Buffalo/Nostalgia Of Mud (shown in spring 1982), Punkature (shown in late 1982), Witches (shown in early 1983), and Worlds End (1984) that were produced in Paris and London (later renamed Hypnos, shown late 1983). Westwood presented one more collection under the Worlds End label following the dissolution of the partnership with McLaren: "Clint Eastwood" (late 1984–early 1985).
The value of Westwood's brand was grossly underestimated by her firm, Vivienne Westwood Ltd, which agreed to pay about £350,000 in tax to HM Revenue and Customs (HMRC). Her UK corporation had paid £840,000 to control the Luxembourg-based Latimo in 2002 for the privilege of using her trademarks.
HMRC claimed that the brand had been undervalued after reviewing the agreement, and following discussion, the two parties determined that her trademarks were worth more than twice that amount. An additional tax obligation of £348,463 plus interest of £144,112 was generated by the £2 million valuation and was due in 2009.
Read Also: ferragamo Pre-Fall 2023 Collection
The Vivienne Westwood Group and Manchester-based Hervia, which handled seven stores for the fashion brand, came to an agreement in March 2012 to discontinue their long-standing UK franchise partnership. The matter brought to a conclusion a legal wrangle, which included Hervia issuing High Court proceedings for alleged breach of contract, after Westwood sought to end the franchise deal before the agreed term. It was reported that a financial settlement was reached between the parties.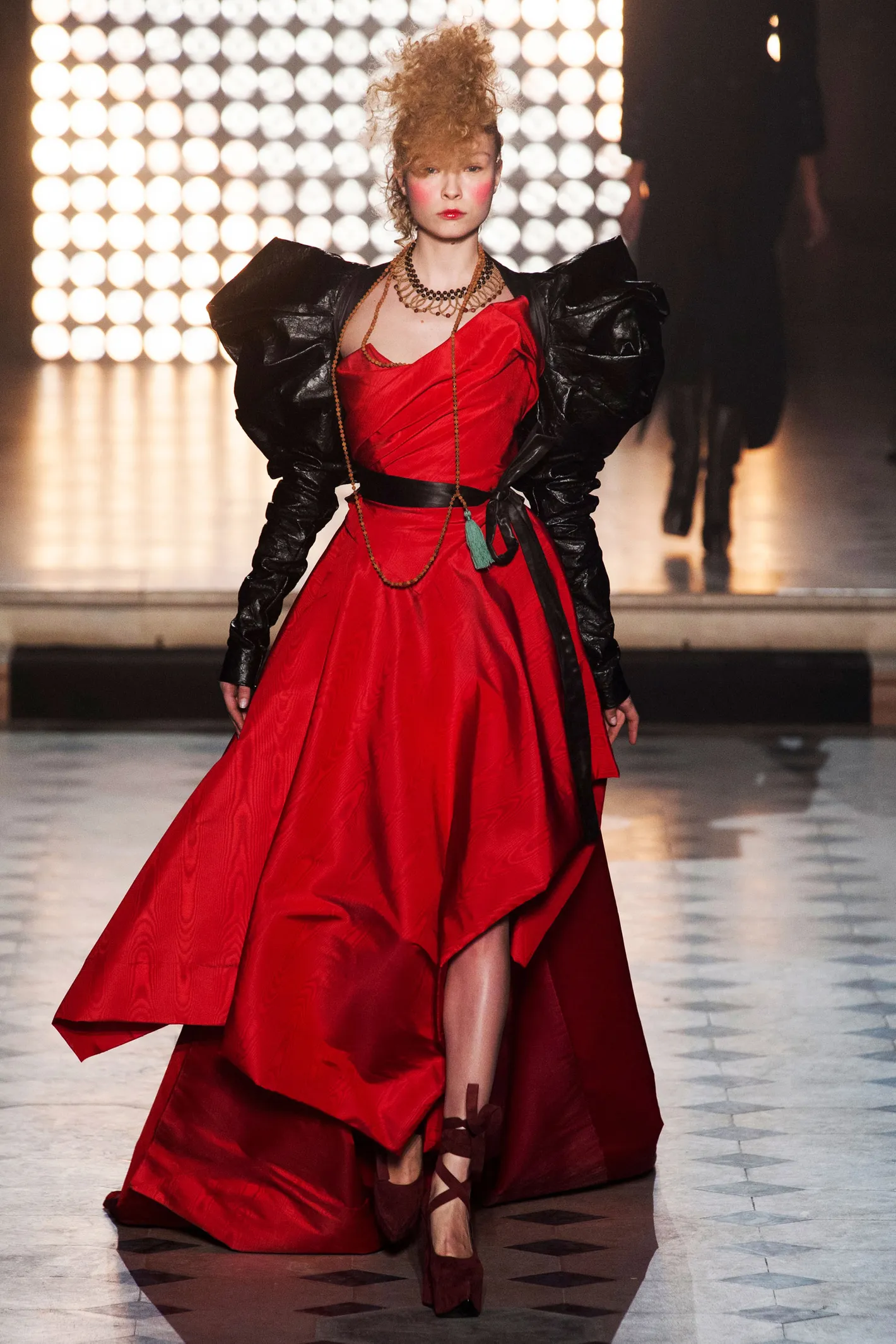 In 2013, the transition of some of the Hervia stores to Westwood, along with cost-savings, was credited for a jump in Vivienne Westwood Ltd's pre-tax profits to £5 million from £527,683 the previous year, with annual group sales of £30.1 million up from £25.4 million.
Over the years her business has grown and she had made a name for herself in the fashion world may her soul rest in peace.