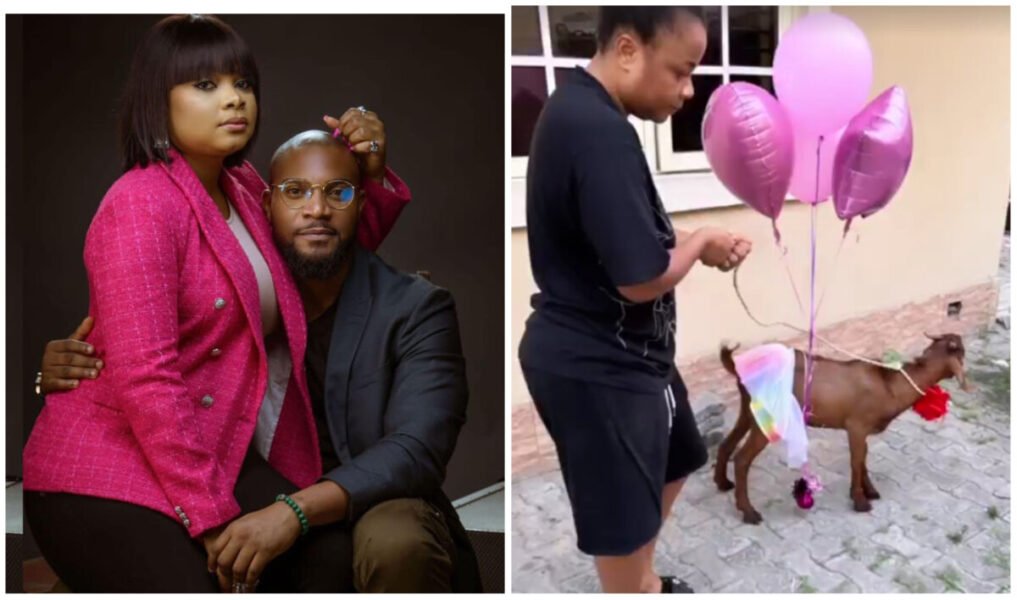 Actress, Bimbo Ademoye is baffled by the surprise birthday gift she received from her colleague, Kunle Remi for her 32nd birthday.
The 'Anikulapo' main actor surprised his co-star and onscreen lover with a Goat.
In a video making rounds on Instagram, Kunle Remi walked into Bimbo's compound with a Goat and pink ballons.
The goat is seen dressed in a pink skirt and a balloon tied around it. Written on it is "Bimbo Ademoye".
See the video below:
Baffled at the surprise gift, Bimbo Ademoye in the video was heard saying
"Kunle sent this shit, what am i supposed to do with a Goat, how can he put my name on Goat, I can't touch this shit, i will do my own back, oh my God"
Actress, Bimbo Ademoye celebrates 32nd birthday with gratitude