Kunle Remi, an actor, has stated that Kunle Afolayan's Anikulapo is the most difficult film he has ever worked on.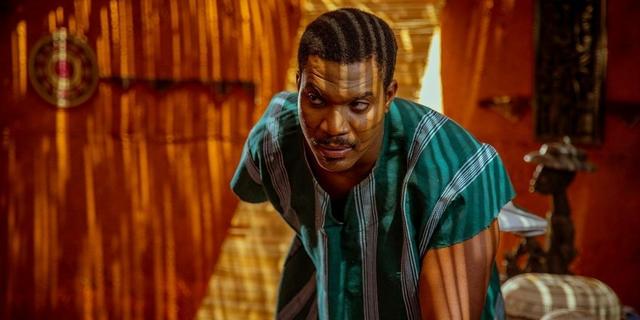 The 33-year-old said this during a recent Instagram live session, where he also discussed the challenges he faced while filming and his onscreen chemistry with co-star Bimbo Ademoye.
"This is definitely the most challenging movie I've ever done yet because I know there will be others but for now this is the one.
Speaking on the challenges, Kunle said: "First I had to speak a language I wasn't comfortable speaking, I had to climb the mountain, that river, we did not know what was beneath that river. It was a risk but we got into the river. You see, Bimbo she is a beast. I weigh a 100kg and I put all of that weight on Bimbo and I said sorry I am doing this and she was like 'lets go' that's why you will feel the pain Arolake felt. She held me up. I gave her everything and she gave me everything in return."
The film stars Kunle Remi, Bimbo Ademoye, Sola Sobowale, Hakeem Kae-Kazim, Taiwo Hassan, Faithia Williams, and Adebayo Salami and is set in the 17th-century Oyo Empire.
Others include Moji Afolayan, Kareem Adepoju, Yinka Quadri, Aisha Lawal, Ropo Ewenla, Adewale Elesho, Sunday Omobolanle, and Toyin Afolayan.