Bimbo Ademoye and Kunle Remi have been exchanging light banter about their roles in Kunle Afolayan's Anikulapo.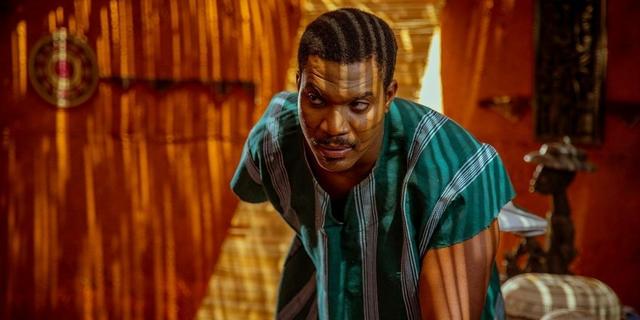 Saro played by Kunle Remi, is a travelling cloth weaver who was beaten to death for having an affair with the Alaafin's youngest wife, Arolake played by Bimbo.
He is resurrected by a mystical bird, who leaves behind a gourd with the power to raise the dead.
Kunle and Bimbo became a trending topic on social media after their performances in the film, which many have described as "challenging and well interpreted."
Others thought Arolake deserved better and was stupid for allowing herself to be a victim instead of using the magical powder she gave to Saro after he "betrayed" her.
Bimbo and Remi are seen debating which character should be faulted in a video posted on Instagram by Kunle Afolayan on Friday.
"This shouldn't even be up for debate," Bimbo began.
"This is debatable because Saro was on his own with his sugar mummy, doing his own thing and she advised that they run. So if you look at it from a man's angle he was just an opportunist. He has a goal," Kunle Remi interrupted.
"He was a thief, useless man, Bimbo Ademoye retorted.
"I'm not trying to win this argument I'm just trying to say that Saro is an innocent man," Kunle continued.
Standing her ground, Bimbo replied: "Saro is scum."
While the two continued their banter, celebrities and fans descended on the post's comment section to debate who was at fault.
Anikulapo, set in the 17th-century Oyo Empire, also stars Sola Sobowale, Hakeem Kae-Kazim, Taiwo Hassan, Faithia Williams, Aisha Lawal, Ronke Oshodi-Oke, Dele Odule, Yinka Quadri, and Adebayo Salami.