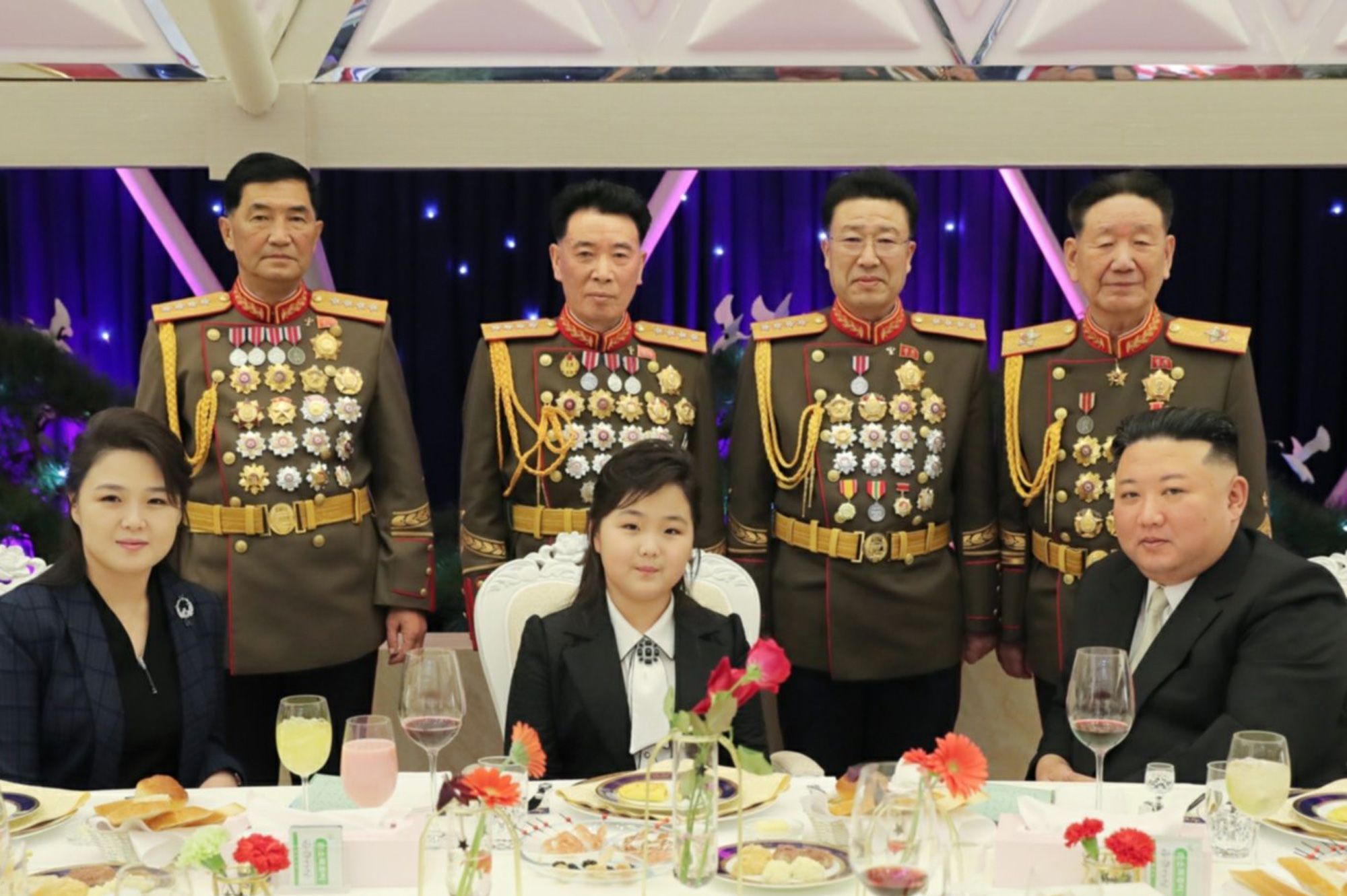 North Korean leader Kim Jong Un attended a lavish banquet at a military barracks on Tuesday night, February 7, the latest indication that the girl is being groomed as his eventual successor, glamsquad reports
READ ALSO: Meet world's oldest footballer Kazuyoshi Miura, who agree to play until 60
According to state media, the girl is Kim's second child, Ju Ae, who is around 9 years old, and her father were joined by his wife, Ri Sol Ju, in the visit to the barracks and subsequent banquet to mark the 75th anniversary of the founding of the Korean People's Army (KPA).
Pictures published by the state-run Rodong Sinmun newspaper showed the girl walking alongside Kim and her mother as they arrived at the banquet venue, while military officers applauded.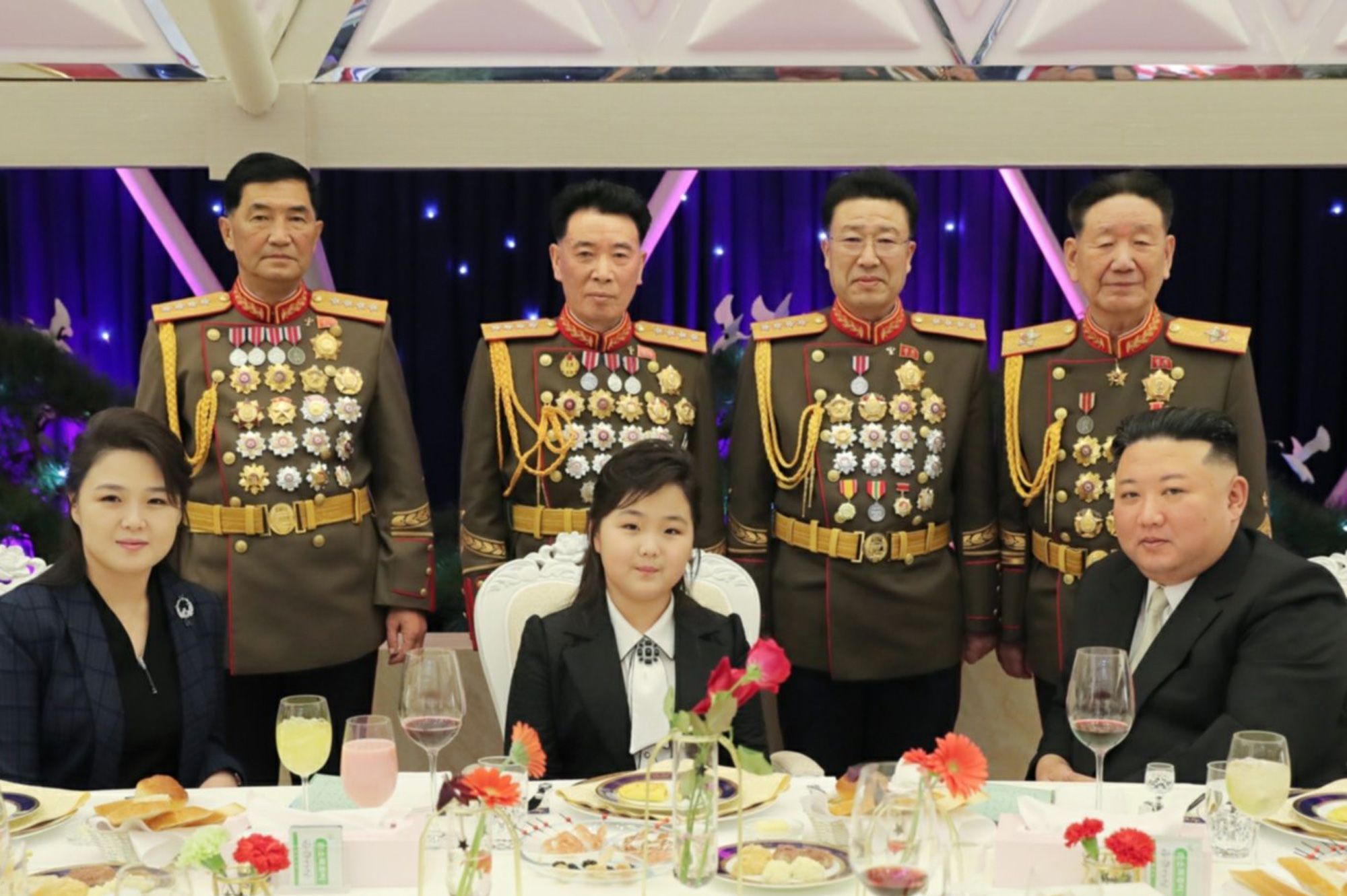 The girl was seated in the center of the main table, between Kim and her mother.
According to the Korean Central News Agency (KCNA), seeing Kim and his "respected" daughter was a "dream come true" for the military officials at the banquet.
Political observers believe Kim has chosen his successor, confirming speculation that began with the girl?s appearance with her father at the November test-launch of an intercontinental ballistic missile (ICBM).