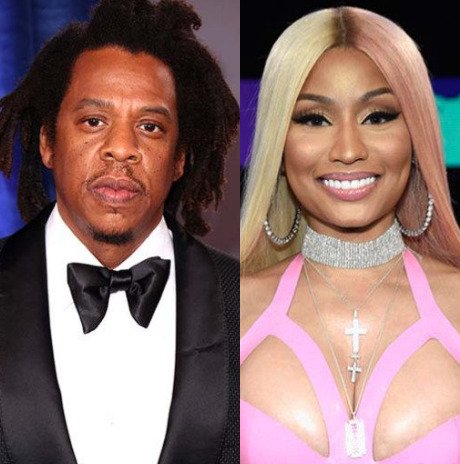 To mark the 50th anniversary of hip-hop, Billboard and Vibe are compiling a list of the greatest rappers of all time.
During the past month, the magazine has gradually unveiled its list of the Top 50 Greatest Rappers of All Time and will soon reveal the top 10.
Read Also: Dwayne Johnson unveils how he was able to surprise his super-fan, Adele at the Grammy Awards
The editorial team arrived at the rankings based on several criteria, including the artist's body of work and accomplishments (such as charted singles and albums, gold and platinum certifications), cultural impact and influence on the evolution of the genre, longevity as a recording artist, storytelling skills as reflected in their lyrics, and their vocal prowess, as demonstrated by their flow.
The list features prominent female MCs like Lil' Kim (ranked 31st), Lauryn Hill (ranked 30th), and Missy Elliott (ranked 19th), however, Nicki Minaj stands as the sole woman in the top 10.
Billboard wrote:
She'sundeniably blazed the trail for the next generation of female MCs, while at the same time, building a legacy whose impact is hardly limited to the hip-hop world
Meet top 15 highest goal scorers in English-top flight league
With a career that spans three decades, Jay-Z was named the greatest rapper of all time. He was ranked so for his ?longevity, the breadth of his accomplishments, and what he'ks meant to hip-hop.
Read Also: Jennifer Lopez to Star With Ben Affleck in Super Bowl Advert