Nominations for the inaugural "Feminine Nigeria Achievement Awards," which will be held in Abuja in March 2022, have opened.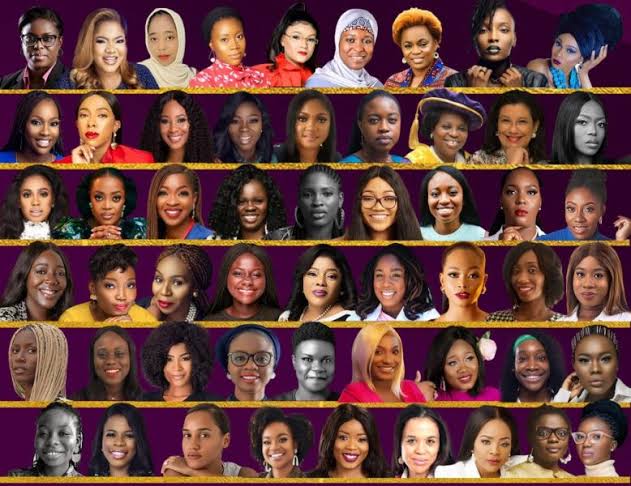 The event's organizers, The NG BUZZ Executive Limited, a subsidiary of The Business Executive Group, a Pan-African events and media organization based in Accra, Ghana, announced this in an Abuja statement on Saturday.
They stated that the event would be strictly for ladies, with the theme "The Contribution of Corporate Women to the Socio-economic Development of Nigeria in the Post-COVID Era."
According to the News Agency of Nigeria (NAN), the event, called the "SHE Achiever" awards, will see recipients bestowed with accolades in several categories and sectors of the Nigerian economy.
NAN also reports that well-written profiles of the award winners will be published in Business Executive magazine.
"The Feminine Nigeria Achievement Awards were established to identify, publicly recognize, and reward women whose personal and professional conduct has been exemplary."
"It is also for women who have made outstanding contributions in the Nigerian corporate and public sectors."
"The event aspires to recognize women in Nigeria who have excelled in a variety of fields, including entrepreneurs, professionals, corporate executives, top public sector managers, diplomats, sportswomen, and traditional rulers, among others."
"Awardees will be chosen by the Nigerian people, who will first propose entrepreneurs, professionals, corporate executives, senior public sector officials, diplomats, sportswomen, and traditional rulers for shortlisting, following due diligence verification of the nominations."
"The public will then vote for the shortlisted nominees, with those receiving the most votes in each sector under a specific category declared the winners by the scheme's official validation partners," the organizers said.
According to them, nominations can be made on the awards' website (http://nfaa.thebusinessexecutive.net/) till the end of February 2022.
According to NAN, the organization previously held similar awards such as the Business Executive Excellence Awards, Ghana Development Awards, Environment Health and Safety Awards, and Ghana Philanthropy Awards.
The company also organized the highly regarded Africa Global Trade and Investment Awards and Africa's Most Respected CEOs Awards, which were held this year in Dubai, United Arab Emirates (UAE).
READ ALSO: All You Need To Know About Peace Hyde, Award Winning Media Personality
SOURCE: NAN