Every social media platform and phone has a dark mode capability to accommodate people who like low brightness or a cool and edgy aesthetic. Several Facebook users, however, have claimed that the dark mode vanished on Friday, May 27.
Will Facebook users still be able to use the feature?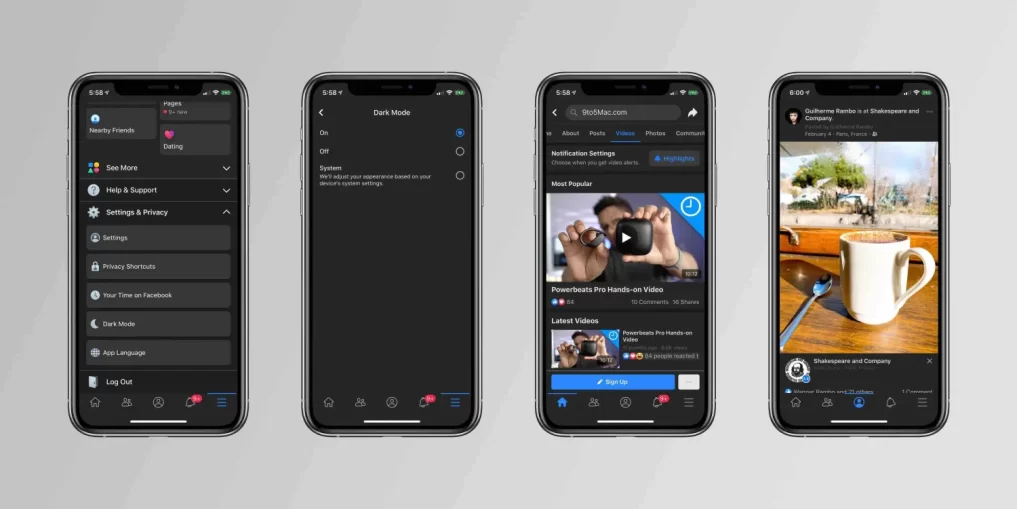 Why Is My Facebook Suddenly Turns White?
Facebook users took to Twitter to report how the dark mode feature was gone. One particular user said that his dark mode on the platform was disabled after receiving the most recent iOS update.
Another user confirmed to MacRumours about experiencing the same problem. He wrote, "Has anyone noticed in the past few hours that Dark Mode has disappeared from Facebook on iOS? I went through all the usual troubleshooting steps like deleting the app and then turning off Dark Mode and then reinstalling the app."
The user said that the feature was still not working after doing those steps.
Facebook has not yet released an official statement why the feature was suddenly gone. Hence, users are left on their own to speculate why the social media app's dark mode is not working. But the majority of them point out that the new iOS update was responsible for disabling the feature.
Follow These Steps to Enable Dark Mode
Most iPhone users have reported the absence of dark mode, while some Android users were still able to access the feature. Although some iOS users reported that they had lost dark mode after updating the Facebook app, there is still a way out for users to enable the feature again.
If you already have the latest update, try uninstalling and reinstalling the app so that you might access dark mode once again.
According to Market Realist, the absence of updated iOS software is likely to prevent your phone from supporting specific in-app features. If you are worried that you will not be able to access dark mode even after the latest update, you can easily switch it on through your settings.
If these aforementioned directions are still not working on your end, try going through your Facebook application's settings, where features can be found in various setting categories.
To find dark mode in your settings, you must follow these steps:
Select the horizontal lines on Facebook (located at the lower right side if you are on iOS mobile)
Scroll down and choose "Settings & Privacy"
Select the "Settings" option.
Scroll down until you find the "Dark Mode" feature located next to a crescent moon
Click the "Dark Mode" option
Finally, turn "On" or click the "System", which can adjust how your phone would appear based on your phone settings.
If you lost your dark mode feature on a desktop, you could go to your Settings until you find the "Display and Accessibility" option. This section will let you choose your preferred desktop appearance, and you can specifically turn on your dark mode from there.