Full Name: Harry B Anyanwu
Date of Birth: October 8, 1960
Age: 61
Home State: Enugu State, Nigeria
Marital Status: Married
Profession: Actor, Musician
Equity: $700,000
READ ALSO; Biography Of Ime Bishop Umoh @ Okon: Early Life, Career, Award & Networth

Veteran Nigerian Actor and Musician, Harry B Anyanwu was born in October 8, 1959. He is from Enugu state and is known to have played the role of decorated chief in most movies. He became popular in the movie industry after playing a lead role in a Nollywood movie called "Keke Millionaire" – his first movie. He has a brand in the music industry with a few singles and music video appearances. In 2010 and 2015, he survived a horrible accident that nearly cost him his life
CAREER

After returning to Nigeria in 2004 at the age of 45, Harry B. Anyanwu joined the Nollywood film industry. He landed movie roles easily due to the rare availability of older actors in the film industry. His friend from the film industry, Stan K. Amadi, made it even easier for him to land acting roles. The movie that made him famous was a 2013 movie titled "Keke Millionaire". He starred alongside other big names in the Igbo film industry including Cynthia Okereke, Yul Edochie, Queen Nwokoye, Stella Ukwuegbu and Eve Esin. Harry played the role of a crowned king, "King of Ikore Kingdom" in the film titled "Ukwu Jiri Aji", an Igbo title for "Demonic Hip". Ukwu Jiri Aji was directed by director Mansion Ali of Hoproc Entertainment Limited.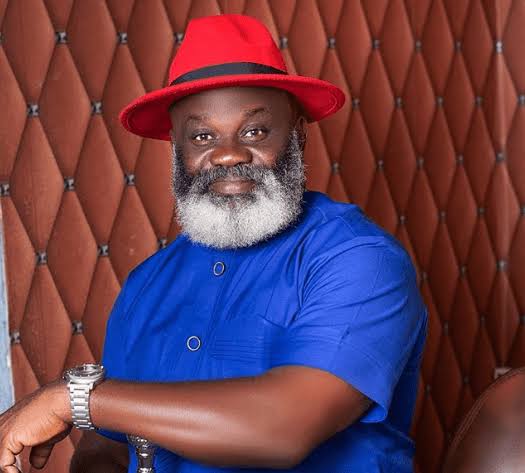 READ ALSO; Biography Of Sunday Ginikachukwu Nweke @ Masterkraft: Early Life, Career, Award & Networth
Harry B. Anyanwu, who is also an actor and musician, also has an 8-track musical EP, Father & Son, with Slim Brown to his credit. Harry B's EP album, released in 2019, contains 8 music tracks and is as listed. Nma Nma Gi Kwocha Isi On Wall Bella Gallant Baby Sista Sista Zamo Pedigree He has also recorded with other popular musicians such as Flavor N'abania, Rude Boy, Olamide and Mr. Raw. He briefly appeared in the song video for Flavor N'abania, Ada Ada and Ogene. He signed to Oojee Records
MOVIES
Cash Pot ,Beard Gang ,Royal Wedding, Hereditary ,Jaja The Great, to Live a Lie, Freedom October 1 .
NET VALUE
Harry B Anyanwu is one of Nigeria's richest Nollywood actors, with an approximate net worth of $700,000.