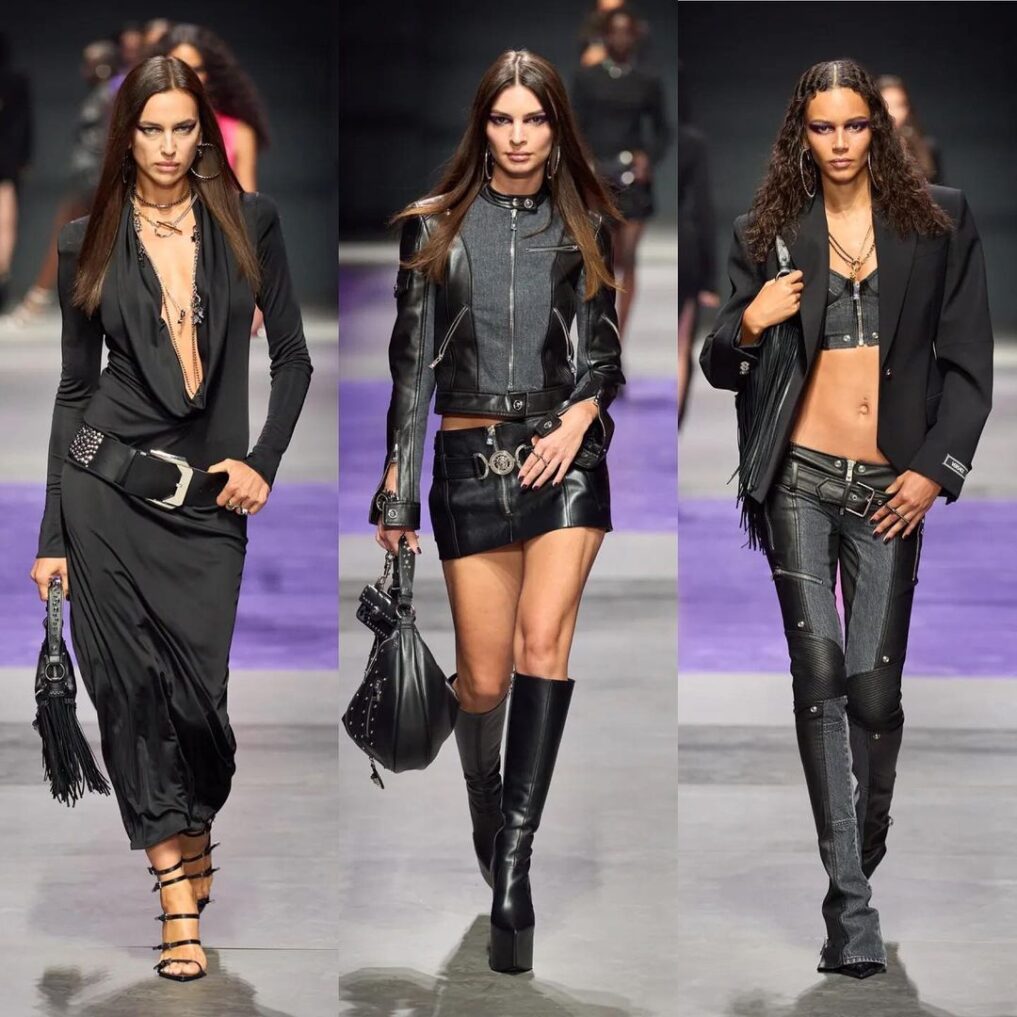 Donatella Versace definitely went all out for this year Spring Summer 2023 Ready to Wear Collection in the Milan Fashion Week.
The Versace Spring Summer 2023 collection comprises tops and dresses with distinct slashes, leather pieces like pants and jackets with fringing accents, as well as the provocative coupling of flowing chiffon dresses with jackets.
Read Also: LookBook: Versace Spring Summer 2023 Menswear Collection
All of these pieces reflect strong, emancipated women. Versace's interpretation of conflicting forms also appears in the form of delicate lace with metal studs and silhouette-enhancing dresses finished with metallic jerseys. For Versace, it's all about having the self-assurance and the appropriate mindset to mix and match.
The fashion house showcased a lot of purple and black during the runway display, mixing elegance with simplicity. The shoes and bags displayed by Versace were another noteworthy attribute at the Milan fashion week; as some models were seen on black boots while others were seen in colorful designer shoes.
The bags which were mostly fancy hand bags that matched the cloth being worn. Feather-like coats were also on display donned on a short evening dress with strappy sandals.
Read Also: MEET THE DESIGNER: Donatella Versace, Creative Director of Versace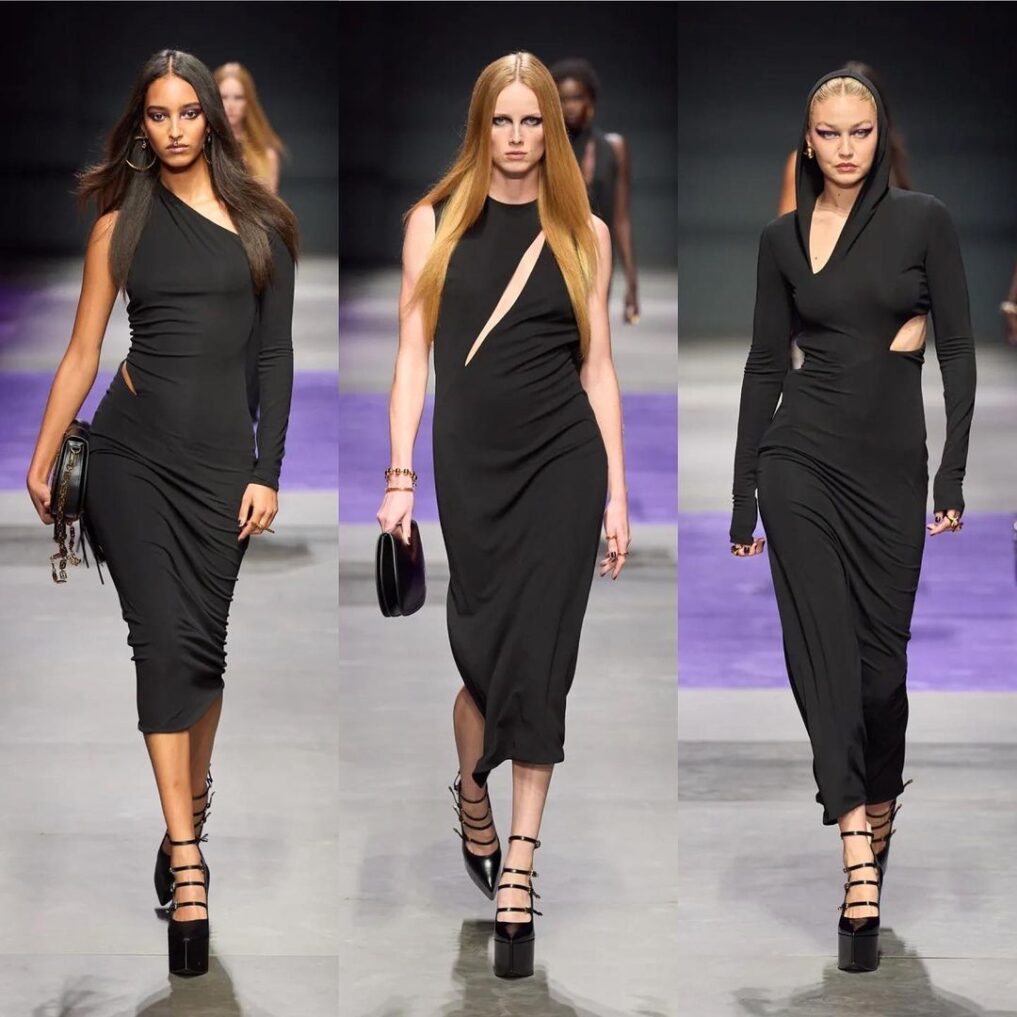 The event however started with models parading in long black evening dresses with tower heels black strappy sandals with a fancy hand bag to compliment the whole look.