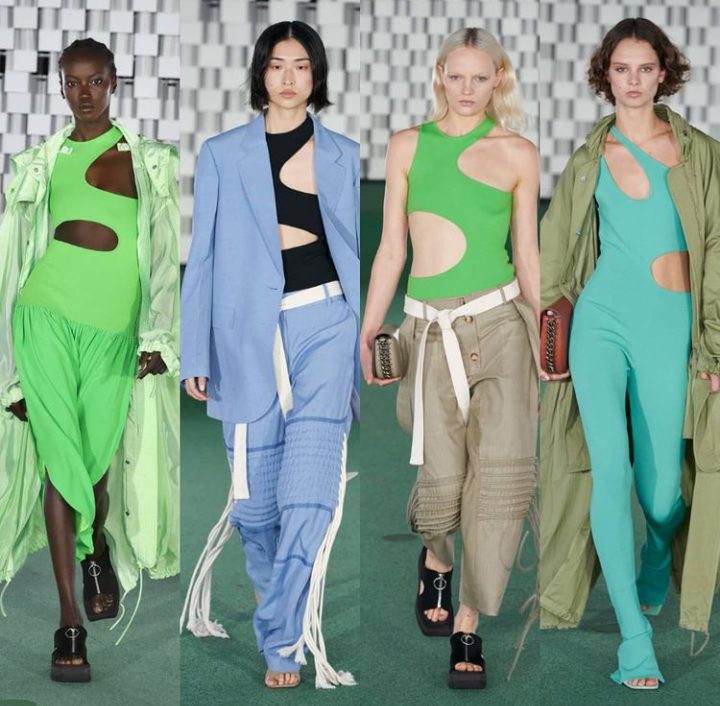 English fashion designer Stella Mccartney has once again blown us away with her latest 2022 spring summer ready to wear collection.
Not only were the designs creative but the color combinations were amazing.
During the Paris fashion week, Stella Mccartney which is the name of the fashion designer and also the brand revealed its spring summer ready to wear collection.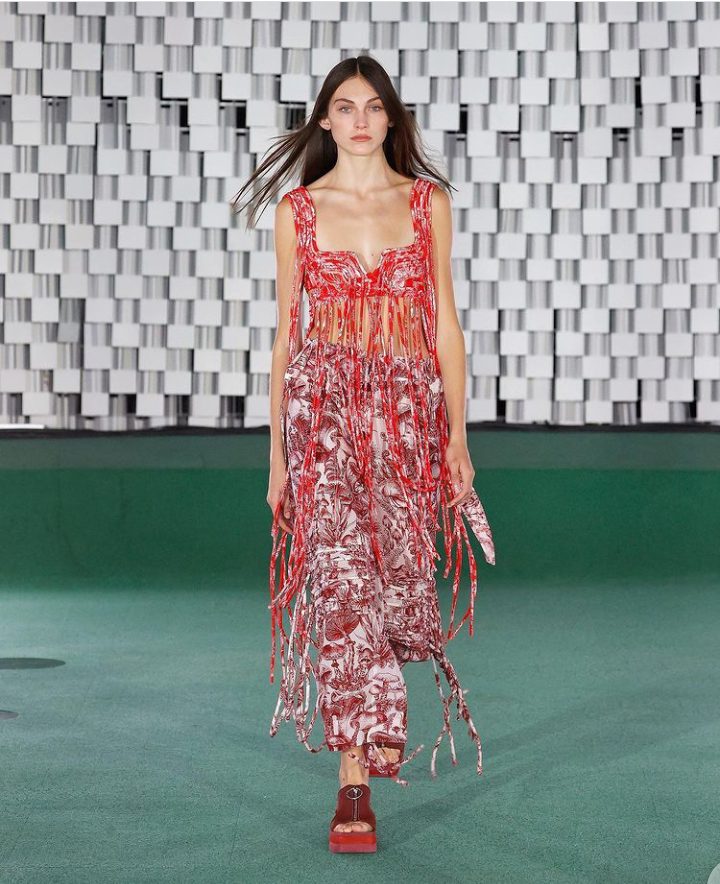 Read also: LookBook: Check Out Dolce and Gabbana 2022 Spring Summer Collection
The collection was inspired by the Fantastic Fungi documentary. The collection also explores fungi's transformative and transcendental qualities.
"Sweeping fringe gave movement to trousers, shrunken waistcoats and dresses in hand-drawn mushrooms prints on light organdie, with piped sculptural necklines borrowing from astronaut cooling tubes." Stella Mccartney said
Stella Mccartney 2022 Spring Summer ready to wear collection involves outfits that were cut like swimsuits.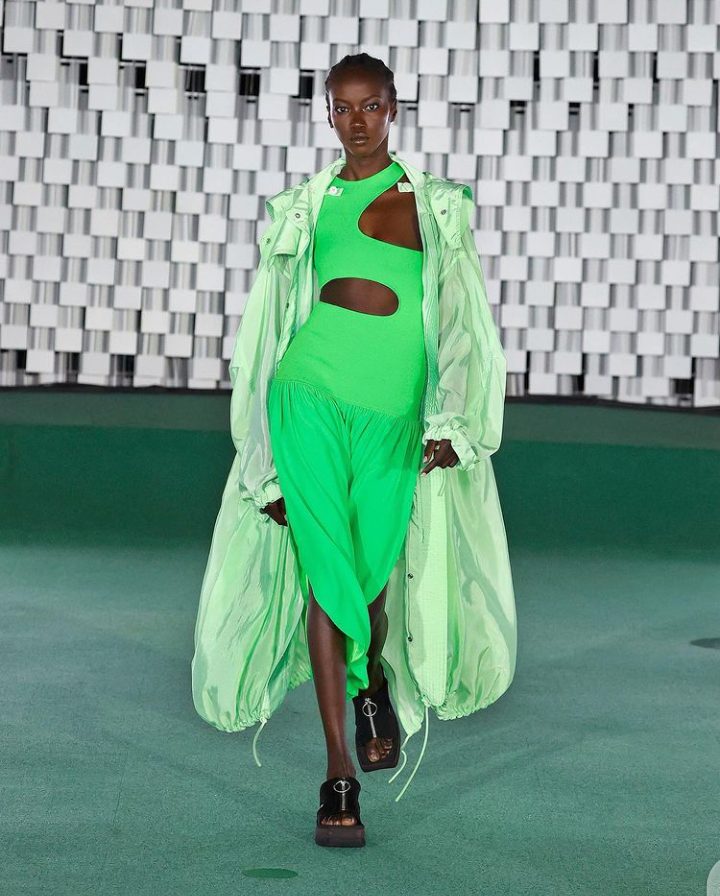 Read also: 5 Things To Know About Stella McCartney's Eccentric AW21 Collection
She also explored a wide range of colors and did an awesome job blending the colors together. Fringes were used in some outfits and some were designed to look s*xy.
Check out some of the Stella Mccartney ready to wear collection below: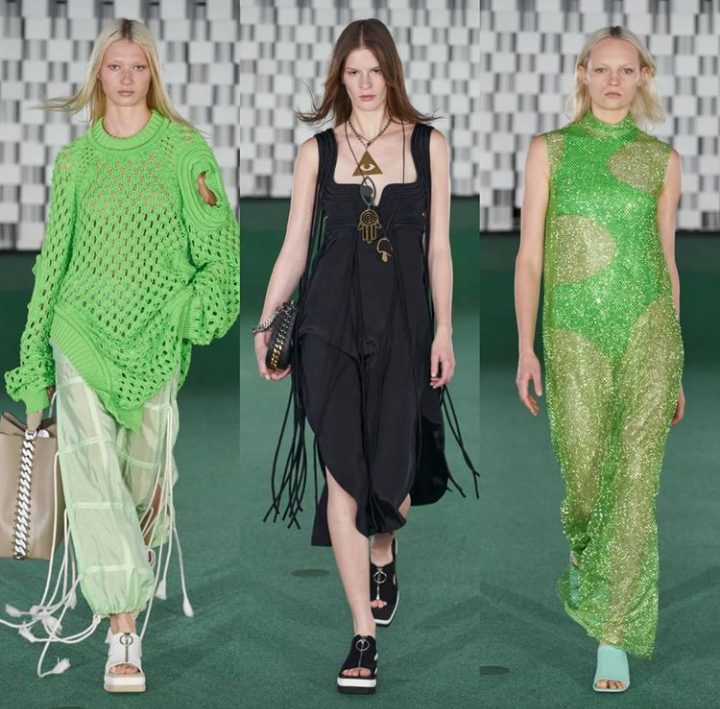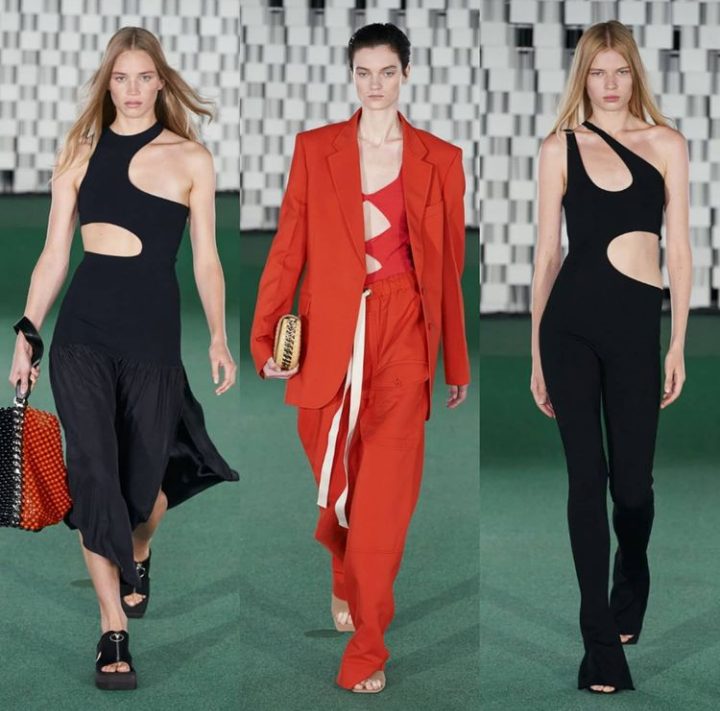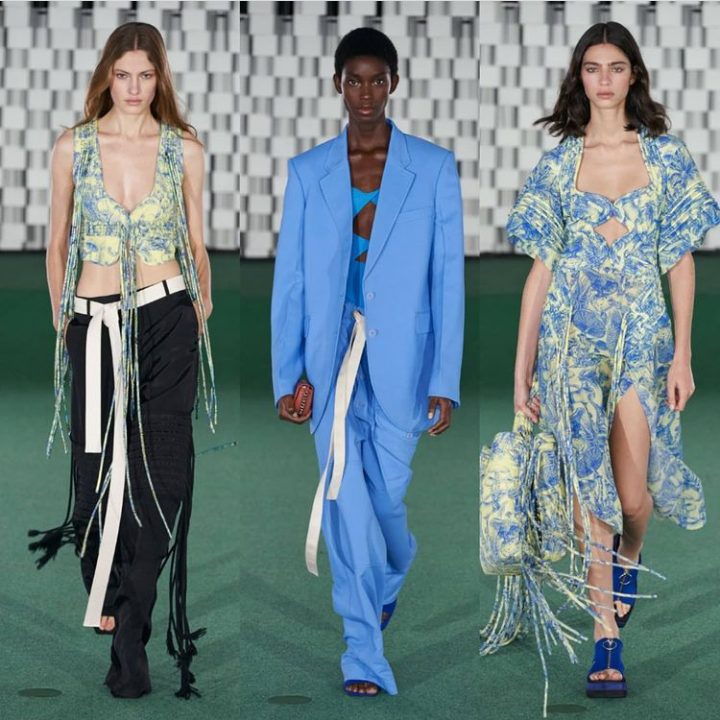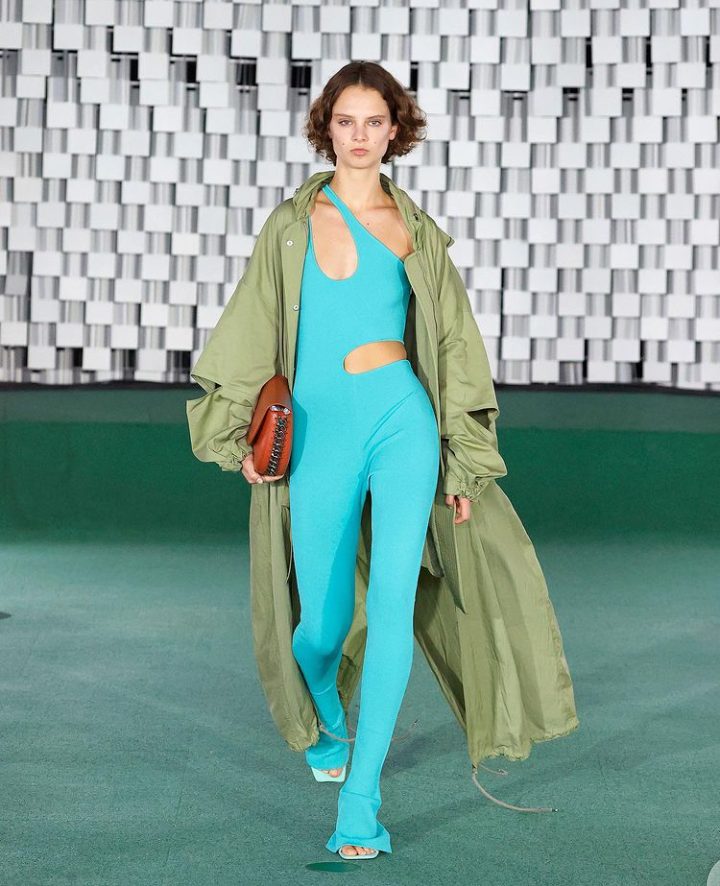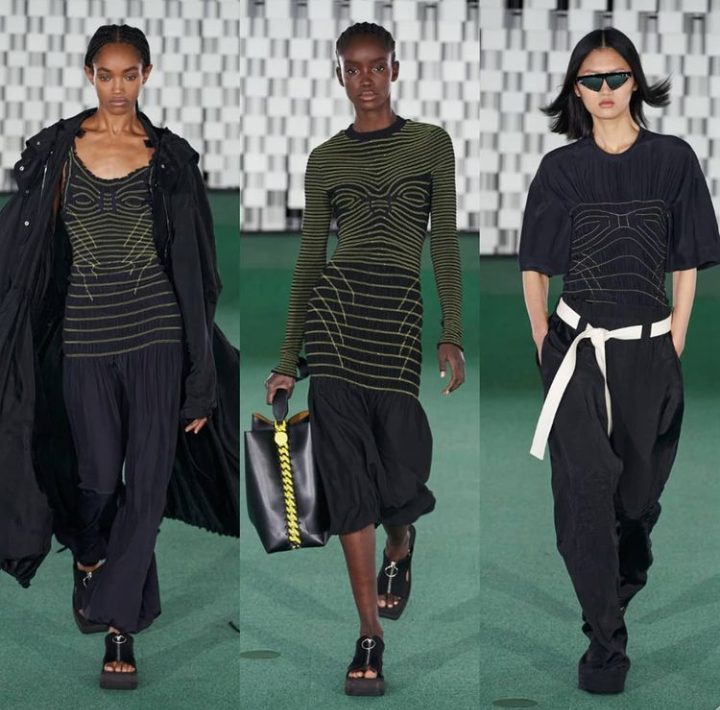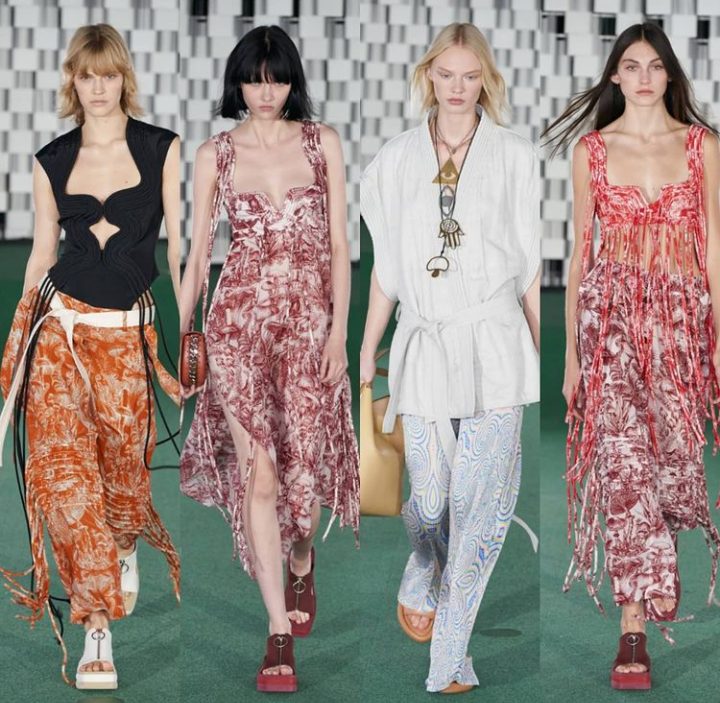 Photo credit: Fashionist styles