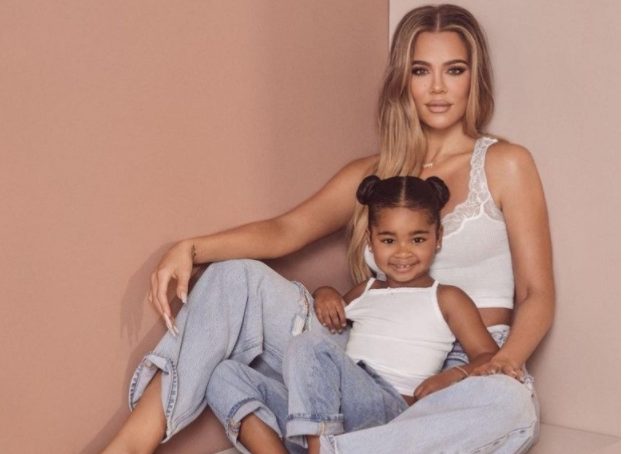 True Thompson, Khloe Kardashian's 3-year-old daughter, has tested positive for Covid-19.
Khloe posted about it on Twitter, urging everyone to keep safe.
She explained that due of the illness, she had to reschedule many events and will be quarantined according to Covid-19 standards.
Read Also: Again, Khloe and Tristan Split
Khloe Kardashian also revealed that she tested positive to the deadly virus.
She took to popular micro blogging platform, twitter and wrote, "Hi guys I wanted to let you know True and I tested positive for Covid. I've had to cancel several commitments and I'm sorry I won't be able to make those happen. Luckily I have been vaccinated so all will be ok. We will be over here in quarantine and following current guidelines."