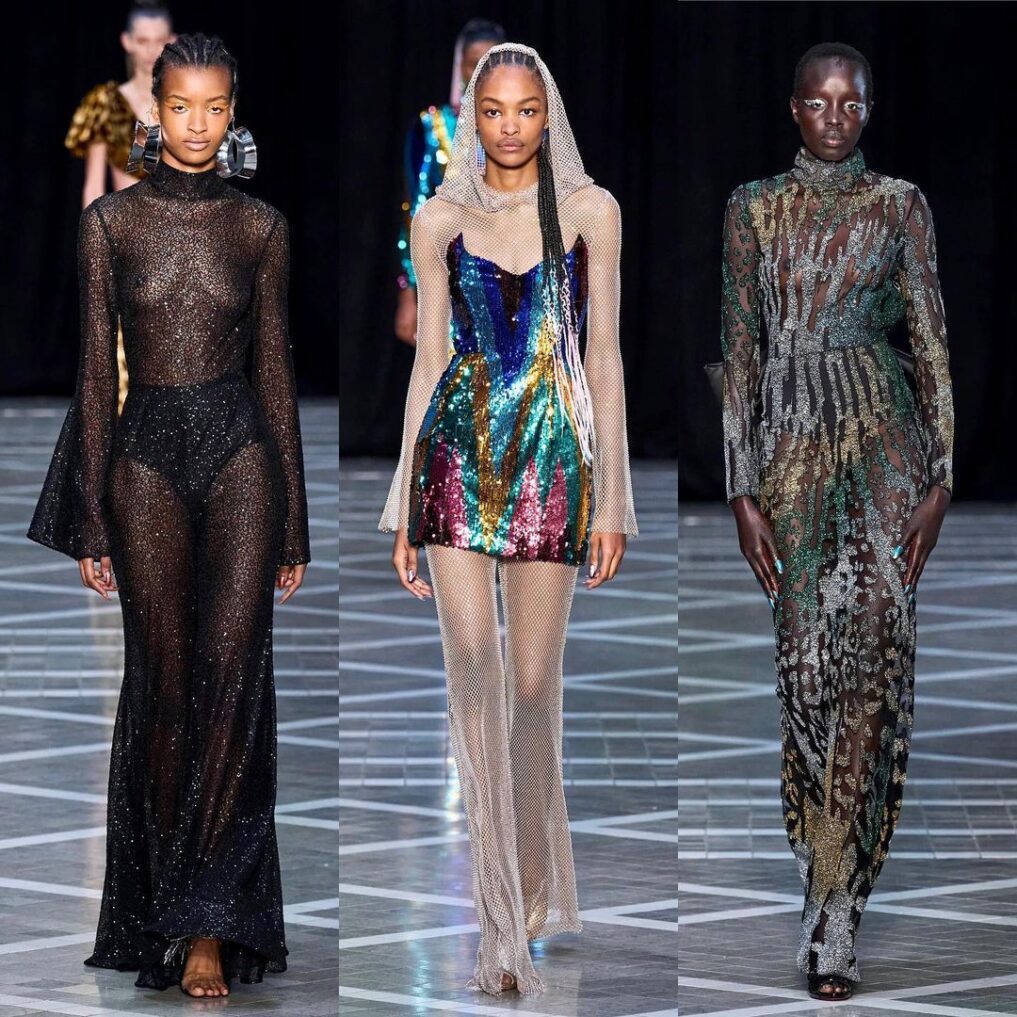 Halpern Spring Summer 2023 Ready To Wear Collection were beautifully displayed at the London Fashion Week.
Read Also: INTERVIEW: Fashion designer, Natalie De'Banco of Bronx and Banco
Barbie dolls designed by Michael Halpern paraded through the Royal Exchange wearing a variety of opulent evening gowns and gleaming pant suits that were inspired by the designer's own mother Cheryl's wardrobe.
When the family moved to Upstate New York in the late '80s, Cheryl refused to disembark from her glamorous eveningwear, where she would host opulent dinner parties to dress up in her finest leopard print. Cheryl was described as a "banker by day, disco girl by night," in a post-show release.
Halpern fashioned his mother's favourite print in velvet and adorned a range of frock styles that his devoted customers adored.
Read Also: MEET THE DESIGNER: Creative Director of Thom Browne, Thom Browne
In addition, he wrapped swaths of candy-colored fabric together that burst into a garden of rainbow ruffles on one standout look, all of which were anchored by OTT hoop earrings. He also used velvet to elegantly drape an azure-hued, celestial constellation gown around a model with the ease of a dressing gown.
See collection below;