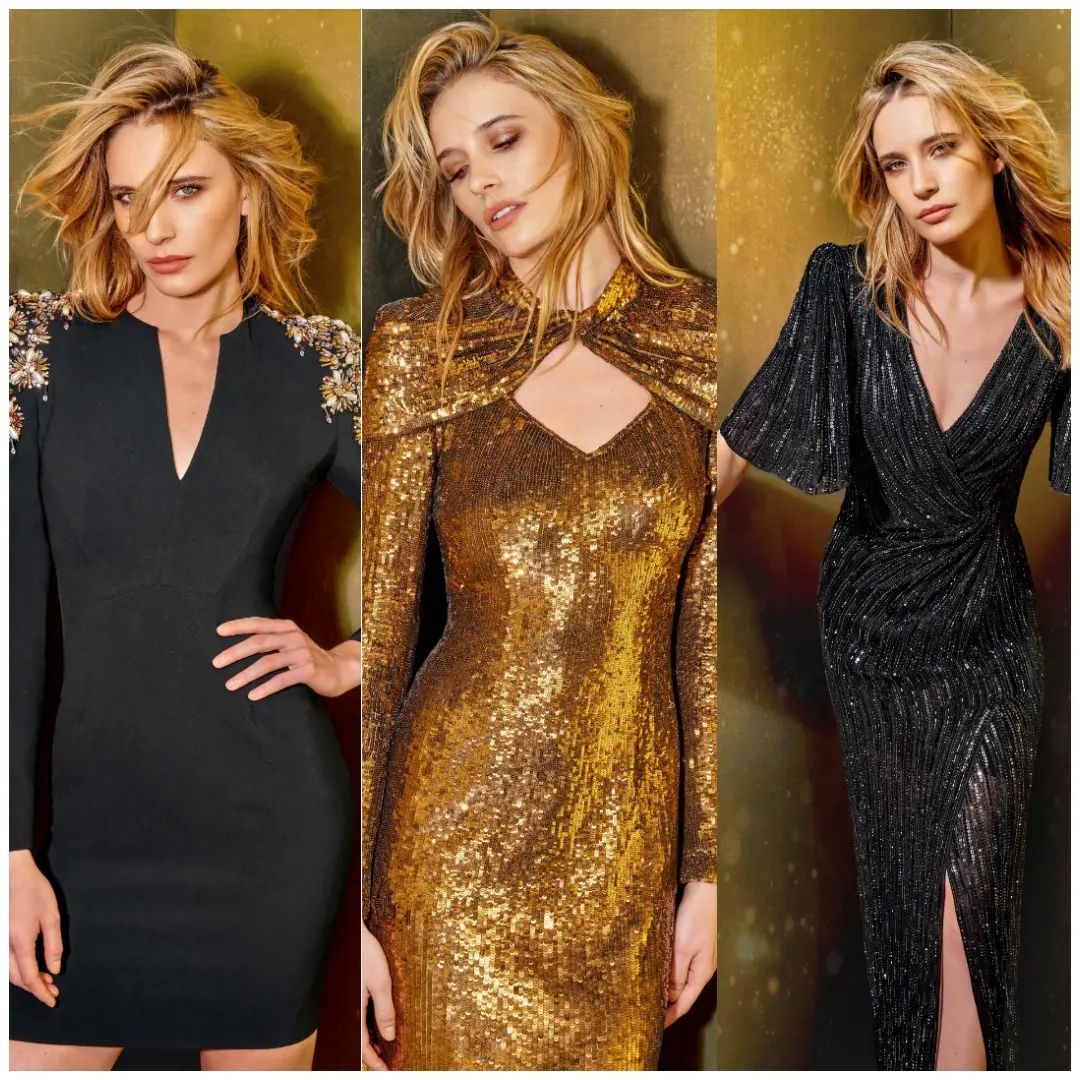 Jenny Packham's Pre-Fall 2023 collection showcases the British designer's signature approach to beautifully crafted eveningwear. The collection features an array of gowns, jumpsuits, and separates adorned with intricate beading, rich embroidery, and flowing fabrics that exude elegance and sophistication.
Read Also: Gestuz Fall Winter 2023 Collection
Packham has skillfully incorporated various textures, such as velvet, chiffon, and tulle, along with sequin embellishments to create stunning silhouettes that are both playful and refined. The color palette ranges from bold jewel tones to softer pastel shades, adding depth and diversity to the pieces on offer.
With this pre-fall collection, Jenny Packham has demonstrated her commitment to producing high-quality garments that are expertly designed for women who desire luxurious eveningwear that is both contemporary and timeless.
Each piece in the collection exudes elegance and sophistication, making it perfect for any formal occasion. The attention to detail is evident in the intricate beading and embroidery, which adds a touch of glamour to the already stunning designs. The collection also includes versatile separates that can be mixed and matched to create a variety of looks. Overall, Jenny Packham's pre-fall collection is a testament to her impeccable taste and design expertise.
Read Also: Rabens Saloner Fall-Winter 2023 Collection
See full collection as compiled by raminez_luxury_fashion;