According to the most recent data from London & Partners and Dealroom, the United Kingdom and the United States are driving the rapid growth of the global health tech sector. This means that $ 51.3 billion will be invested in health tech start-ups around the world in 2021. This is a significant increase from 280 percent in 2016.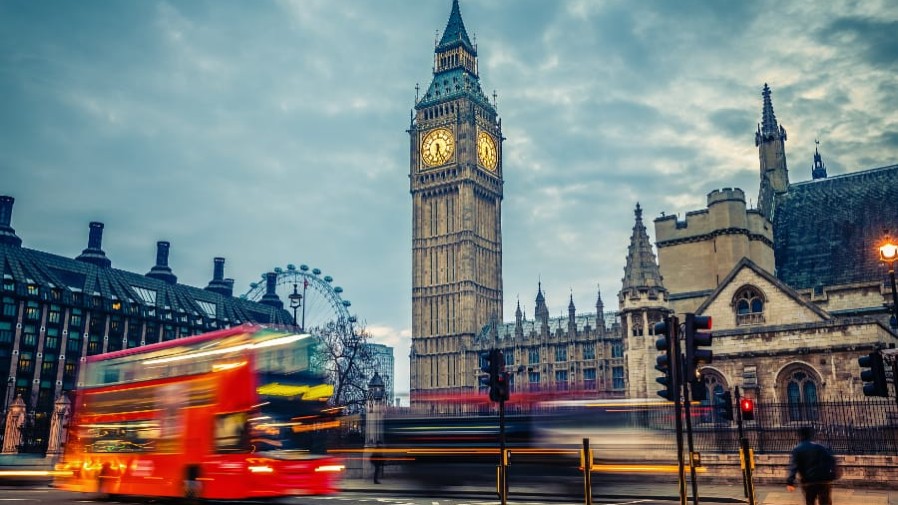 The survey results will be available this week. The UK Event series is bringing Silicon Valley to the UK. This event will physically and virtually bring together UK and Bay Area investors, entrepreneurs, and CEOs to discuss the role of technology in building a better future and addressing the major challenges of our time.
The expansion of the UK healthcare sector
The pandemic acted as a catalyst for the already thriving Health Tech Sector, with investment reaching all-time highs in 2021. So far, the United States has led the world in VC investment with $31.9 billion, and the United Kingdom is third with $3.8 billion, closing in on China's $4.1 billion. Investment in UK health technology has increased since 2016, when it was only $ 420 million. This represents a 9-fold increase in investment, compared to a 3.4-fold increase in US investment.
According to new research, the Golden Triangle of London, Oxford, and Cambridge is the primary driver of UK health tech growth. Five universities in the region are ranked among the top 25 in the world for life sciences and medicine 1. It is a world-class research and development center.
Between 2016 and 2021, these three major city clusters received $ 5.7 billion in venture capital investment, accounting for more than 25% of European health tech investment and 65% of UK investment. The health-tech start-up in London has raised $ 2.9 billion, Oxford has raised $ 2.2 billion, and Cambridge has raised $ 600 million.
READ ALSO: Health and Fitness: 10 benefits of living a healthy lifestyle
London has emerged as a new investment hotspot.
According to the survey results, Europe is the world's fastest growing region for health tech, with European health tech start-ups increasing 4.9 times from $ 1.7 billion in 2016. In 2021, it has raised $8.1 billion. London is the main hub for Healthtech investment in Europe.
Remote monitoring and wearables are London's fastest-growing sub-sector, with $ 345 million raised thus far this year. This represents a 20-fold increase over the previous year's figure of $ 17 million.
The $ 130 million Series C round was one of the largest rounds of the year for surveillance and wearable companies. Femtech Enterprises LB receives a £ 58 million Series C loan from Huma. AI-powered drug development, hometesting start-ups, and digital health insurance are among the other fast-growing health tech subsectors in London.
Today's findings show that the United Kingdom and the United States are leading the way for innovation in this sector, with technology hubs such as London, the Bay Area, and New York being key collaborators, according to Laura Citron, CEO of London & Partners, London's business growth and destination agency. The UK's Golden Triangle is home to world-class universities in life sciences and medicine, as well as extensive R&D opportunities, dedicated funding, and government support. Because of these factors, London, Oxford, and Cambridge are the world's leading innovation hubs in life sciences and health technology.
London, like Silicon Valley, is a hub of AI and data programming expertise, combined with the city's academic excellence in life sciences, the UK's rapidly evolving regulatory environment, and an unparalleled data set, according to Neelam Patel, CEO of MedCity, a life sciences cluster organization in London. This helps to explain why London has emerged as a global leader in health technology. In this regard, the synergistic effect between the UK and US markets has aided UK companies in establishing a presence in the US. We are seeing US companies relocate to the UK in order to expand in the health tech space.
READ ALSO: Gist & Rumors: DNA result reportedly proves Davido is Larissa London's son's father
This is partly due to the emergence of companies that define categories by bringing together talented people from health tech, deep tech, and biotechnology, according to Matthieu Vallin, Health Investor at Octopus Ventures. We also have a plethora of talented incubators, early stage investors, and growth funds to assist startups in developing products, growing at a faster rate, and expanding into larger markets such as the United States. This is what we are concentrating on. In our personal portfolio. The founders are more determined than ever to establish a global health company from Europe, and they now have the talent and capital to do so.
Dr. Mridula Pore, co-founder and co-CEO of Peppy, a London-based health tech startup, stated: "First, he demonstrated that he could work remotely while still having access to medical care." Second, employees are starting to value their health and well-being, and employers are realizing that investing in well-being pays off in terms of productivity and retention. Finally, the healthcare market gap is growing, particularly in the areas of family, reproductive, and gender-specific health.