A review of over 12 million papers seized from 14 firms throughout the world revealed the hidden offshore wealth of over 300 international leaders, lawmakers, and significant business people.
The papers were obtained by the International Consortium of Investigative Journalists (ICIJ), who then passed them on to media outlets such as the BBC's Panorama program and The Guardian, in what has been termed one of the largest financial data breaches in history. The stolen documents expose how the global elite keep and move their money in tax havens throughout the world.
The study, released on October 3rd, comprised 600 journalists from 150 media sources in 117 countries. It sheds light on previously hidden dealings of the wealthy and corrupt, as well as how they used offshore accounts to hide assets worth trillions of dollars.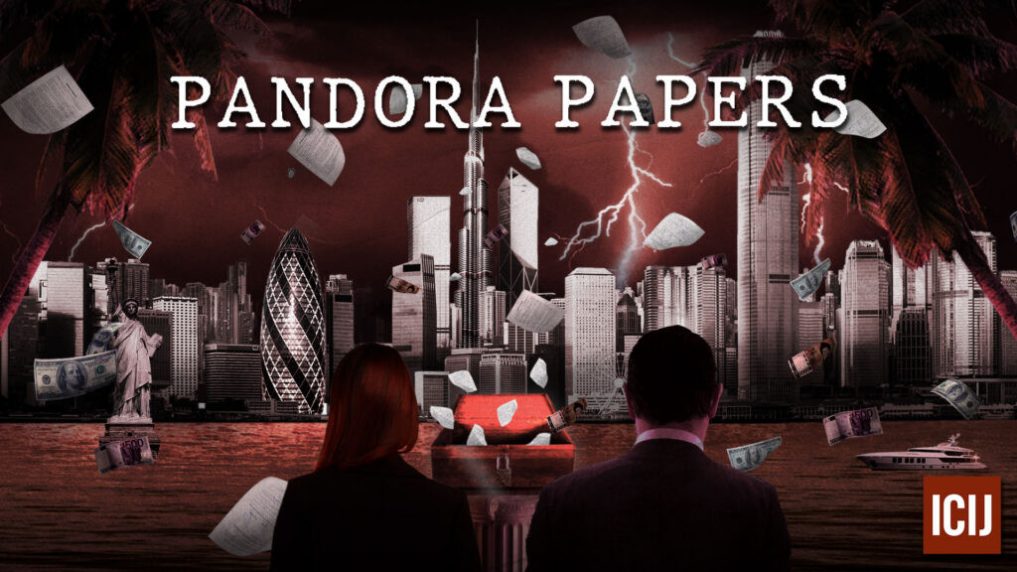 Jordan's King Abdullah II, former UK Prime Minister Tony Blair, Czech Republic Prime Minister Andrej Babis, Kenyan President Uhuru Kenyatta, Ecuador's President Guillermo Lasso, and associates of both Pakistani Prime Minister Imran Khan and Russian President Vladimir Putin are among the more than 330 current and former politicians identified as beneficiaries of the secret accounts.
The billionaires called out in the report include Turkish construction mogul Erman Ilicak and Robert T. Brockman, the former CEO of software maker Reynolds & Reynolds.
Tony Blair and his wife, Cherie, have vehemently denied any wrongdoing after the Guardian and Panorama reported that they were able to avoid more than £300,000 in stamp duty when they purchased a £6.45 million London home by purchasing the offshore business that held it.
According to the inquiry, the former British prime minister from 1997 to 2007 purchased a $8.8 million Victorian building in 2017 by purchasing a British Virgin Islands corporation that owned the property, and the structure now houses his wife, Cherie Blair's, legal practice. The firm was purchased by the two from the family of Bahrain's industry and tourism minister, Zayed bin Rashid al-Zayani. Buying the company shares instead of the London building saved the Blairs more than $400,000 in property taxes, the investigation found.
Mohamed Amersi, a prominent Conservative Party contributor who helped fund Boris Johnson's leadership campaign, is accused of advising on a transaction that was later revealed to be a £162 million bribe to the daughter of Uzbekistan's president. His attorneys have also disputed that he knowingly enabled illicit payments. They said that the underlying arrangements for the agreement had been in place for two years.
The documents establish a relationship between Mr. Putin and hidden holdings in Monaco. In 2003, weeks after giving birth, a lady who was said to be in a relationship with the Russian leader purchased a luxurious fourth-floor condominium in Monte Carlo.
The £3.1m property was purchased by Brockville Development Ltd, a firm based in the British Virgin Islands which was eventually traced back to Svetlana Krivonogikh, who is alleged to have been Mr Putin's lover. The Kremlin did not respond to requests for comment.
The consortium of journalists revealed Putin's image-maker and chief executive of Russia's leading TV station, Konstantin Ernst got a discount to buy and develop Soviet-era cinemas and surrounding property in Moscow after he directed the 2014 Winter Olympics in Sochi. Ernst told the organization the deal wasn't secret and denied suggestions he was given special treatment.
Czech prime minister Andrej Babis was revealed to have injected £12m into several shell companies to buy a large property, known as Chateau Bigaud, in a hilltop village in Mougins, France.
Mr Babis did not disclose the shell companies and the chateau in the asset declarations he is obligated to file as a public official, according to the ICIJ. On Twitter, Mr Babis said he had done nothing "illegal or wrong" and suggested the leaks were an attempt to "influence the Czech election" which takes place next week.
It was also claimed that the King of Jordan secretly spent more than £70m on a property empire in the UK and US. Abdullah II bin Al-Hussein is alleged to have used a network of secretly owned firms in the British Virgin Islands to purchase 15 homes since coming to power in 1999, including properties in California and London.
Cabinet ministers in Imran Khan's government in Pakistan are also named in the documents. The files reveal that a string of government officials have secretly owned an array of companies and trusts holding millions of dollars of hidden wealth. The documents contain no suggestion that Mr Khan owns offshore companies.