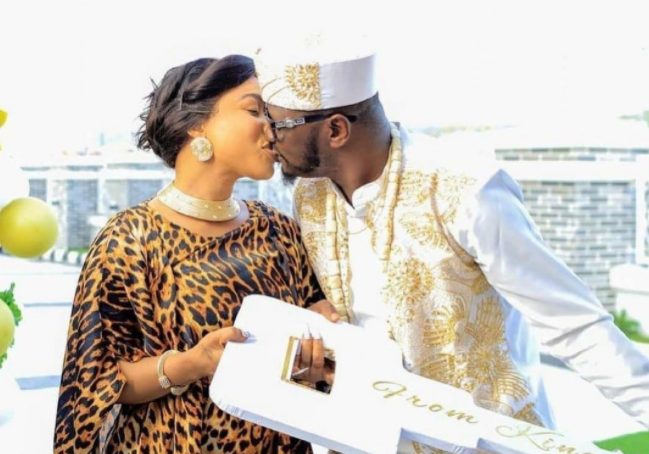 Tonto Dikeh's former fiance, Kpokpogri, was arrested after a public altercation with the actress in a hotel parking lot over a Lexus SUV.
On Sunday, October 17, 2021, Tonto Dikeh's ex-lover, Prince Kpokpogri, tracked down his Lexus SUV in the parking lot of the Nicon hotel in Abuja, where the actress was purportedly staying, and jammed the tyres and utilized a white car to keep the Lexus from moving, Stella Dimoko Korkus reports.
Read Also: Tonto Dikeh's ex-lover, Kpokpogri has been arrested
His actions sparked a commotion in the parking lot, and hotel employees attempted to intervene, but his police escort allegedly threatened to shoot a female hotel employee who attempted to intervene.
The hotel's management retaliated by locking the wheels of the white automobile he used to block the Lexus SUV: Tonto Dikeh and Prince Kpokpogri were summoned to the Police Force CID Headquarters the next day, Monday October 18, 2021, where they both answered questioning till around 8 p.m.
Insider sources revealed that a call was placed from 'above' that Prince Kpokpogri and his two Police aides should be detained while Tonto Dikeh was allowed to return home.