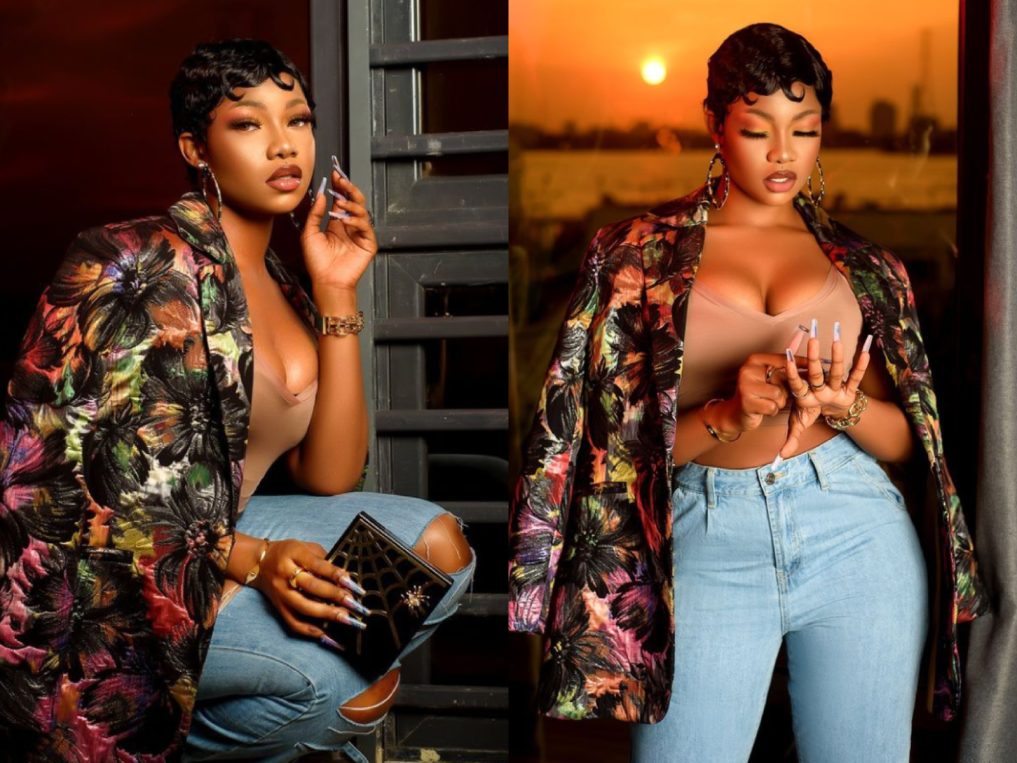 Reality tv star Tacha has recently given Denim a new look in her recently uploaded Instagram picture. The social media personality rocked out a denim trouser and combined this with a colorful print jacket and a nude crop top. Her hair also amazed us at how unique and nice it looks.
In today's glam look of the day, we will be assessing Tacha's lovely outfit and her fashion reputation.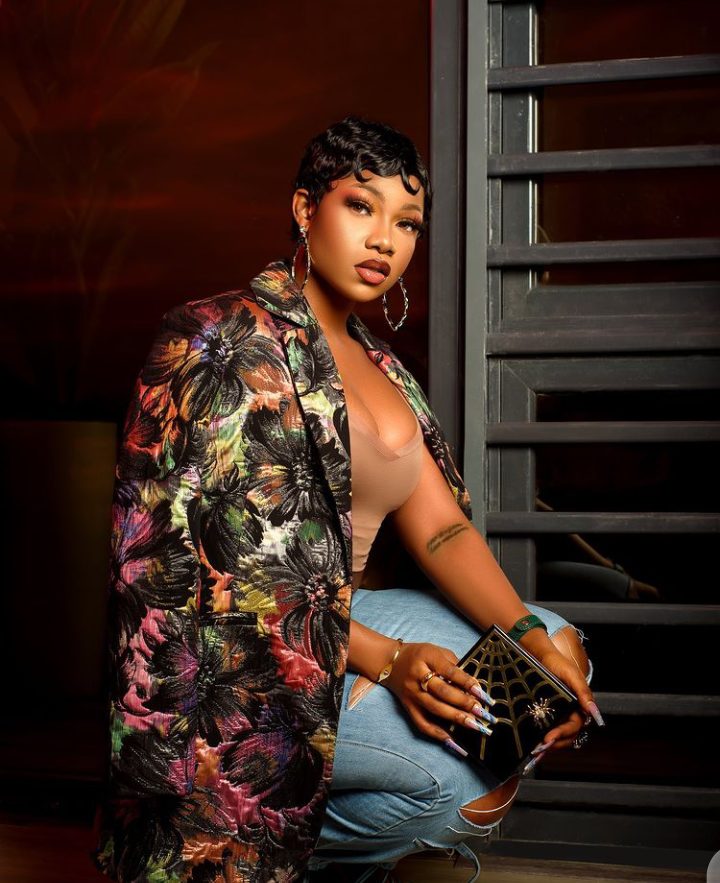 Read also: How To Style Denim On Denim Like A Pro
But before we get to that, let's take a quick look at her background and achievements.
Natacha Akide professionally known as Tacha is a Nigerian social media influencer, reality TV star and entrepreneur. The 25 year old star hails from Rivers State and also participated in the BBNaija season 4 edition.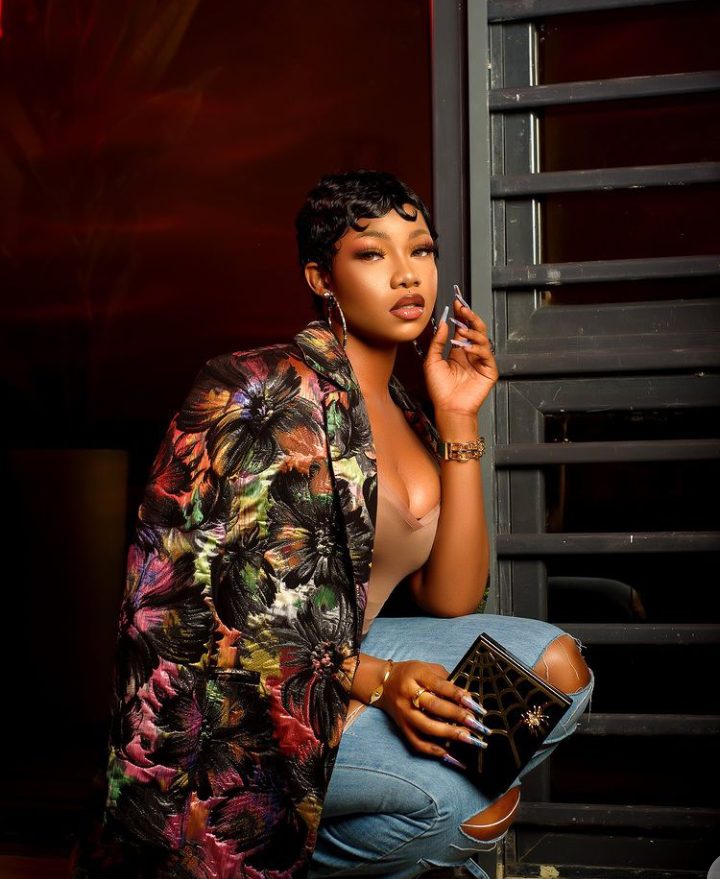 Read also: 10 Times Nigerian Celebrities Stunned In Denim
When it comes to fashion, it is safe to refer to Tasha as a Fashionista. The reality star and entrepreneur always find a way to give her outfits a new look and also knows how to creatively combine them.
Let's take a look at her fashion reputation below: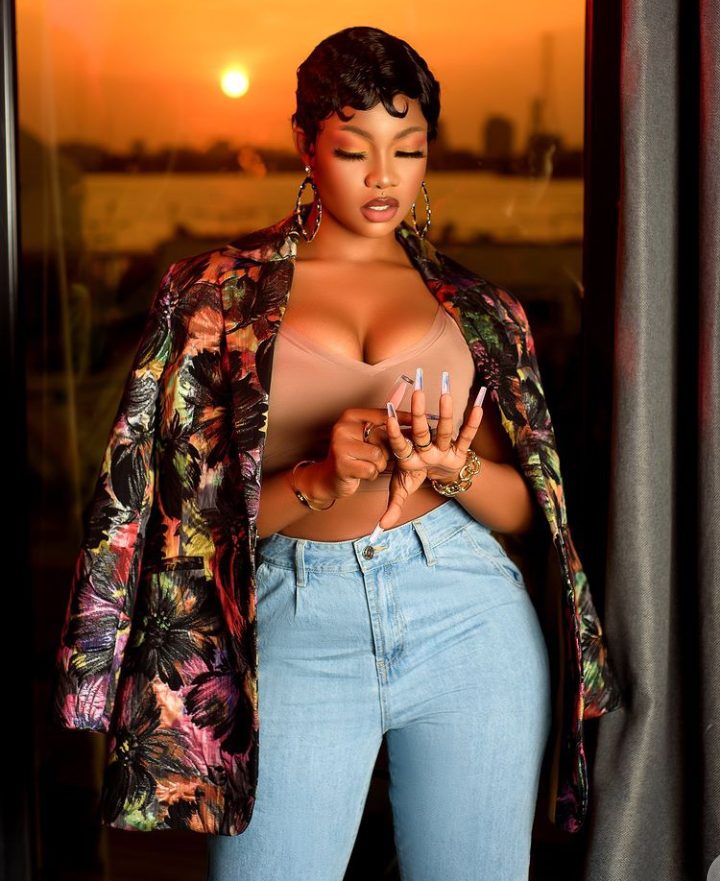 In the picture above, Tacha wore a Denim trouser and combined this with a nude crop top. She thereafter completed her look with a multicolored butterfly print jacket which gave her a chic and classy look. Her hair was also styled in a nice way.
Photo credit: @symply_Tacha