Rocking Denim on denim is one of the popular fashion among ladies. This styling has been in trend for quite some time now and it doesn't seem to be ending anytime soon.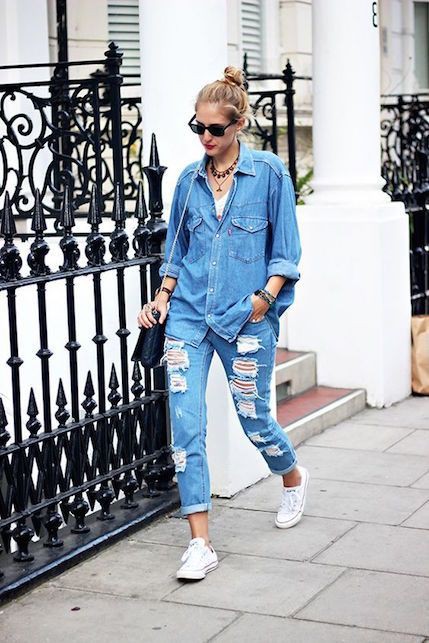 Wearing different shades of denim is the easiest way to style denim on denim. Like combining a lighter shade of blue with a darker shade of blue to give you a unique look. This combination would also not make it seem like you are wearing denim on Denim.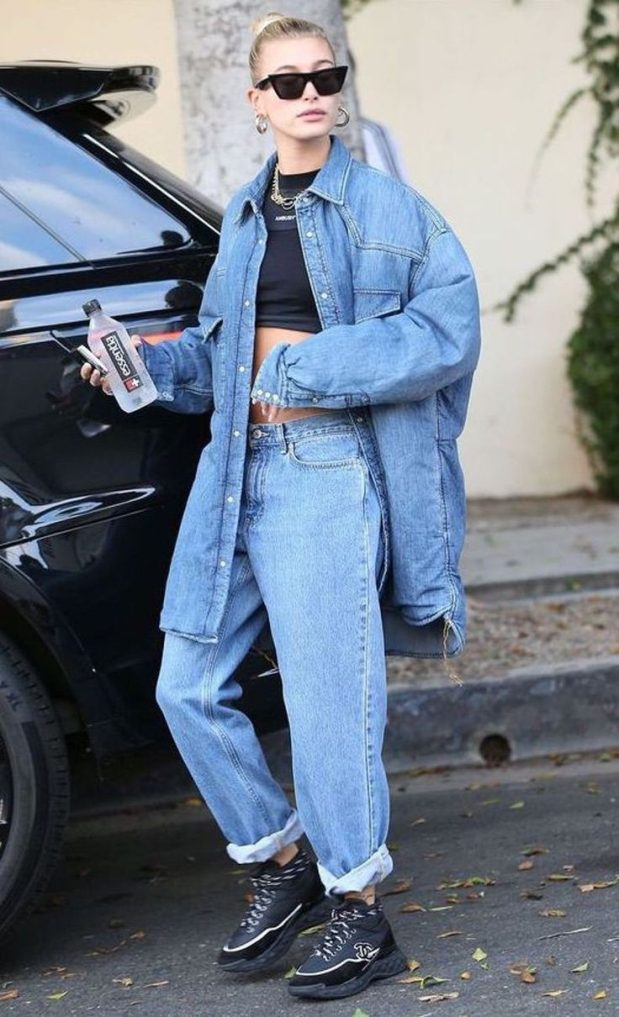 Read also: How To Wear A Denim Shirt With Jeans
However fashion is about exploring and trying out new combinations. You can attempt to combine similar shade of denim as long as the outcome is satisfactory to you.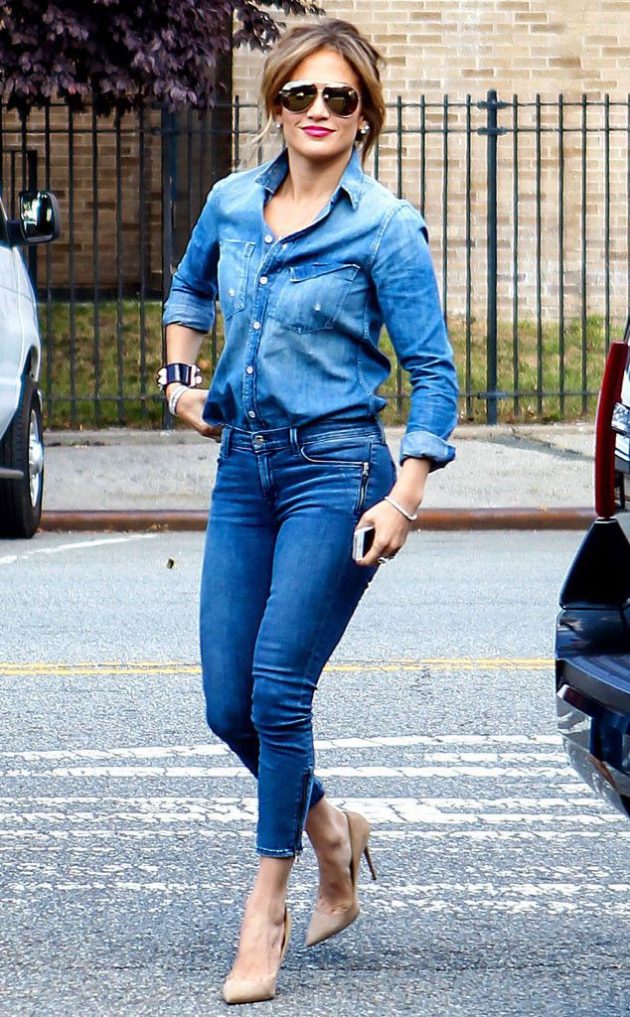 When styling this combination, make sure to go for nice accessoriess.
Read also: 5 ways to style a white shirt dress
Your accessories for instance, can upgrade your outfit. Combining a floral print bag, big earring, nice heels can upgrade your look. You can also explore denim accessories like denim sneakers, denim hats and so on.
Photo credit: Pinterest
Click here to follow us on Instagram