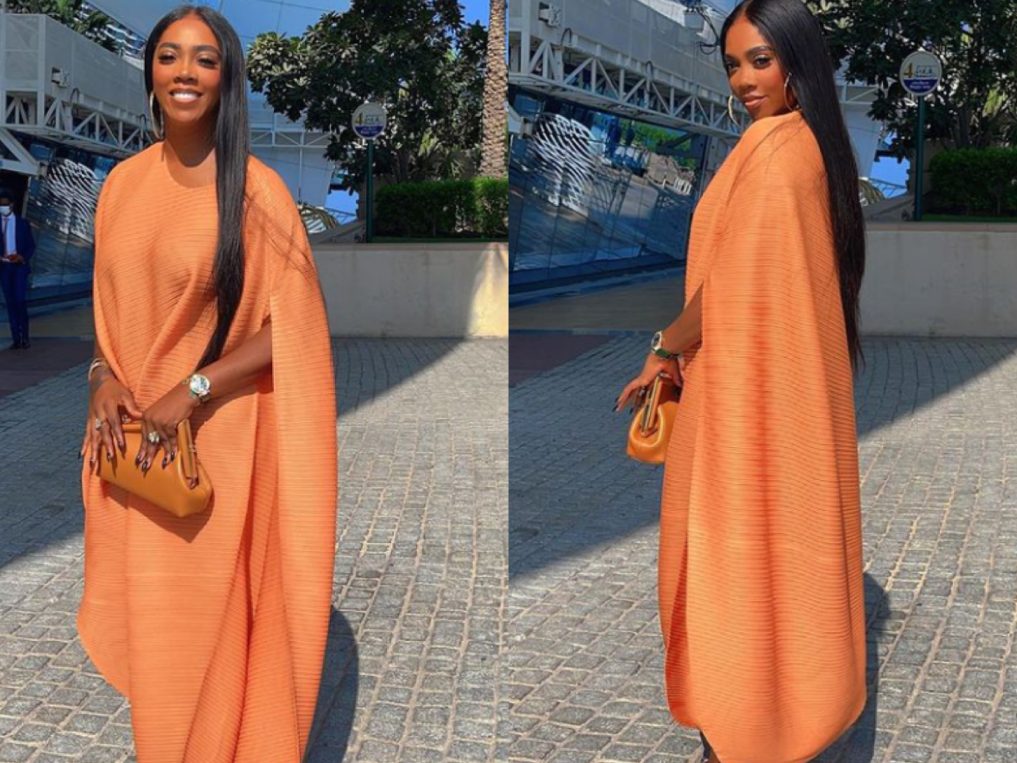 Tiwa savage has once again left us speechless with her beauty. The popular singer recently uploaded some pictures of herself slaying in Dubai on her Instagram page. Giving off the rich aunty vibes, Tiwa savage wore an orange Boubou and complimented this with some nice accessories and wearing a bone straight hair.
In today's glam look of the day, we will be assessing Tiwa Savage lovely Boubou gown and her fashion reputation.
Read also: Glam Look Of The Day: BBNaija Nini Stuns In An Orange Gown
Before we get to that, let's take a quick look at her background and achievements.
Tiwa savage is a Nigeria singer and songwriter. The singer is very popular in the African music industry for her beautiful voice and songs. Tiwa savage has won several awards and has also collaborated with popular singer Beyonce.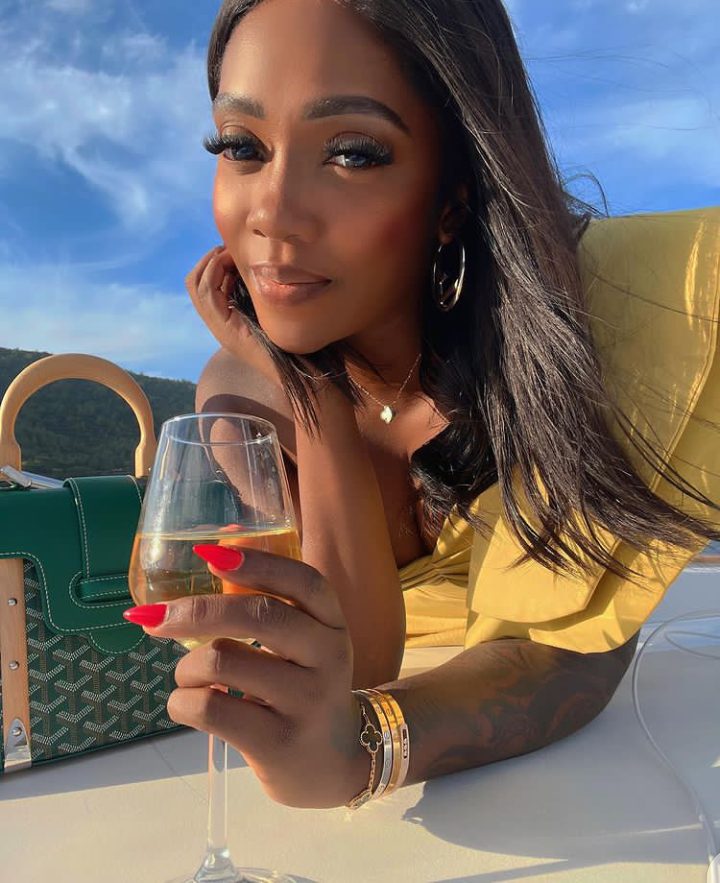 When it comes to fashion, Tiwa savage is elegant and classy with her outfit. The 41 year old mother of one explores different outfit styles. She also wears both the African and modern attire.
Read also: 3 Tips For Buying Your Bone Straight Hair
Let's take a look at her outfit in the picture below: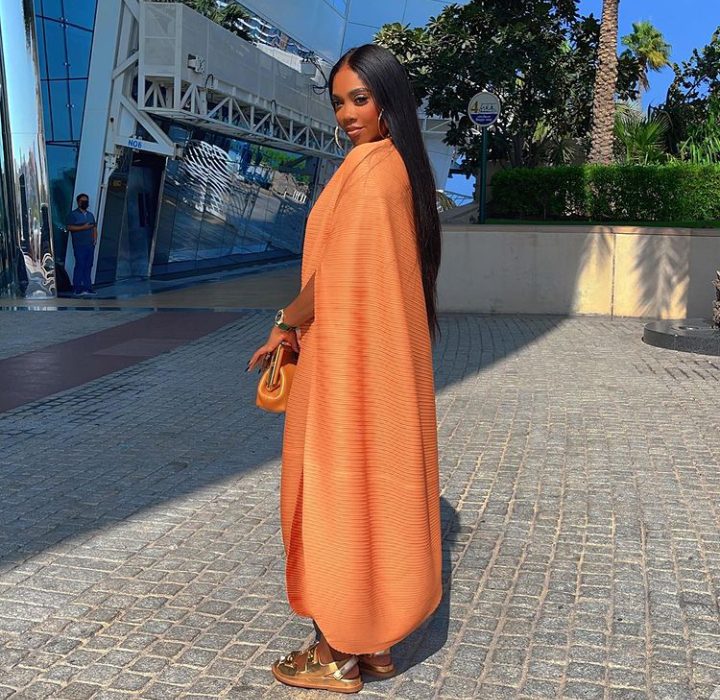 In the picture above, Tiwa savage wore an orange Boubou gown which looks comfortable and classy. Combining this look with a bone straight hair, the singer wore some knuckle rings and a wristwatch to compliment her look.
Photo credit: @Tiwasavage