In today's glam look of the day, we will be taking a look at celebrity entrepreneur Chioma Ikokwu also known as Chioma Goodhair as she slays in a gorgeous dress. Celebrities are recently leaving us more and more speechless with their fashion and style. Fashion Designers are also getting more creative in fashion.
Read also: Favorite Celebrity Looks From The Real Housewives of Lagos Show Premiere
Chioma Goodhair recently uploaded some pictures on her Instagram page and we are captivated by the beauty. The outfit which she rocked to the premiere of the real housewives of Lagos looks stylish and beautiful. We have to commend the fashion designer for a job well done. The styling and all gave a beautiful result.
Let's take a look at her outfit below:
Read also: Chioma Goodhair rocks Valentino to Captain Hosa's funeral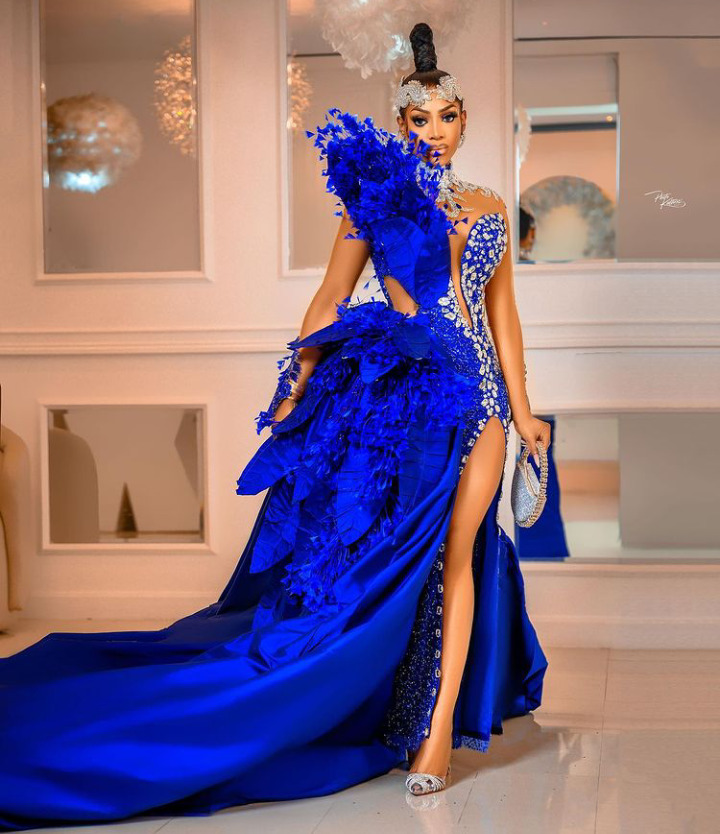 In the picture above, Chioma Goodhair wire a blue dress adorned with stones and feathers. The dress is also designed as a body cut with amazing accessories added to highlight it.
What do you think about her outfit?
Photo credit: @Chioma Goodhair