Rev. Abimbola Esther is a philanthropist and a white garment clergywoman. She is the founder of C & S (Iya Adura) London's Love of Christ Generation Church. Through her ministry and humanitarian foundation, she has touched and changed many lives.
Prophetess Esther Ajayi who was based in the UK, revealed she got instruction that it was time to return to Nigeria, which is her home country.
The Nigerian cleric has been in the news for the past few days following the dedication of her new church, the Love of Christ Generation Church in Lagos.
Since the new cathedral's dedication, many have been wanting to know more about Esther Ajayi; this article will provide you with every detail about the popular cleric; continue reading to learn more.
Esther Ajayi's Biography
Her full name is Esther Abimbola Ajayi, and she was born on the 2nd of April 1963 in the Mushin area of Lagos state to a Christian family. The popular prophetess revealed that her great-grandfather was the one that brought the Methodist church to Agboyi town in Lagos state.
Esther Ajayi has been spiritual sensitive seen when she was very young, as she revealed she prayed for her mother, who was critically ill at a particular time. Her health improved from the following day. She also recounted the moment she prayed for a pregnant woman who was long overdue, and she gave birth.
Education
Esther Ajayi attended St. Michael's Catholic School in Mushin, Lagos, and it was during her time there she got baptised. She then proceeded to Ikeja Senior Grammar School, Bolade-Oshodi, in 1974.
After her secondary school education, she pursued a degree in theology, and she currently holds a BA degree in Biblical Theology from Faith Bible College Sango-Otta, Ogun state.
Career
Before going into full-time ministry, Esther Ajayi was doing well as an entrepreneur and fended for her parents since she turned 20. She went on to build her first house when she was 25, and it was placed in the care of her parents.
Esther Ajayi ministerial journey started in 1997 and she would go ahead to found Love of Christ Generation Church, C & S (Iya Adura), London.
Personal life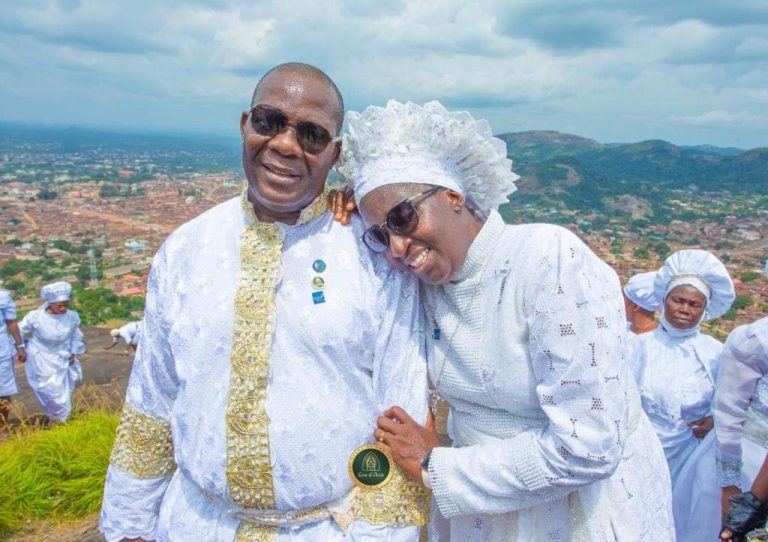 Prophetess Esther Ajayi got married to Rev. Dr Ademuyiwa Ajayi in 1984. He is a lecturer in theology at Faith Bible College, Ota, Ogun State. According to the reports, they have been together for over 40 years. Their union is blessed with two boys, two girls as well as an adopted daughter.
Private Jet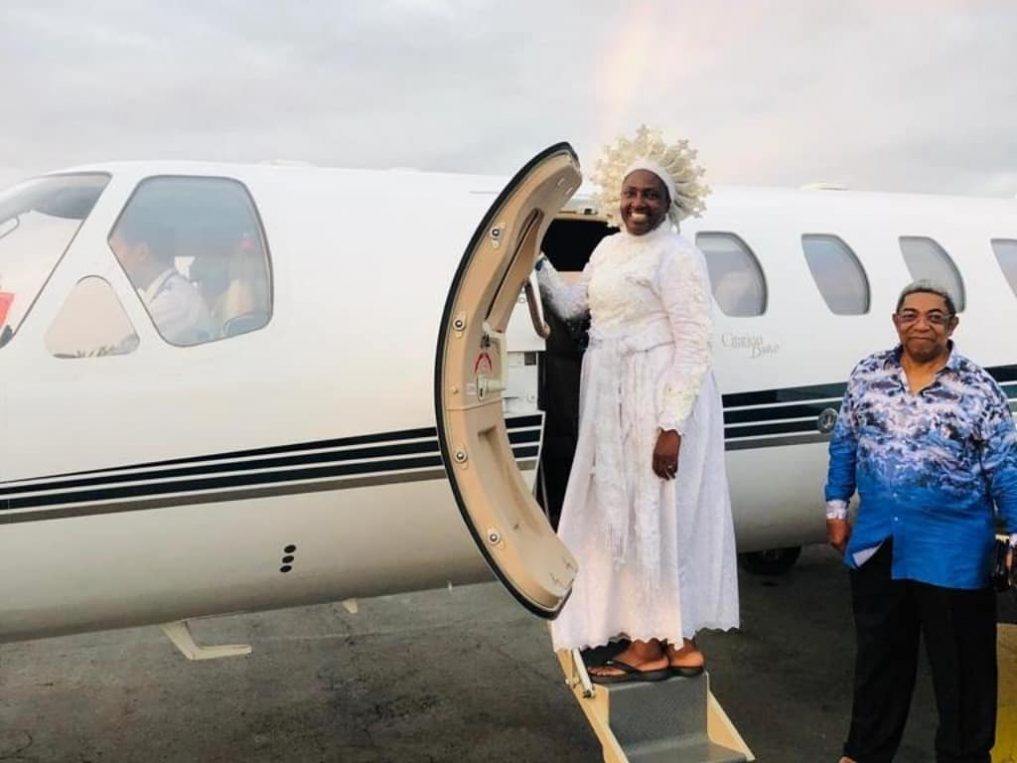 At some points, there were rumours she owned a private jet like many of the popular Nigerian clerics; Esther Ajayi has, however, debunked the reports as she disclosed she doesn't have any even though she can afford it.
Net Worth
Esther Ajayi is reportedly worth between $20 to $50 million.